Medical Malpractice can Happen to Anyone at Any Age. Here's How it may Affect Your Case.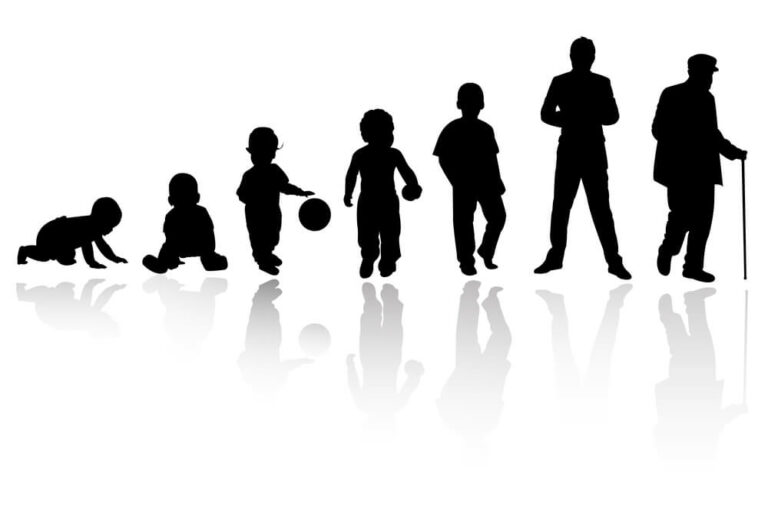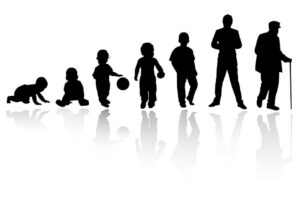 A successful medical malpractice lawsuit ends with the responsible party or parties paying the plaintiff for their damages, a monetary amount intended to make them whole or at the very least, compensate them for the losses incurred since they were injured as much as possible. This includes all of the financial expenses incurred, money lost in the past or future, including medical bills, future medical care, lost wages while injured, future lost wages due to injury, as well as a less obvious calculation, representing their untold pain and suffering. These are termed compensatory damages, otherwise known as actual and general damages in a lawsuit. In addition, a jury deciding a medical malpractice case in New Jersey may award punitive damages if a healthcare provider is maliciously or grossly negligent.
Nevertheless, lawsuits do not always end as expected. Plaintiffs lose or win, obtain maximum compensation, or at times, settle for less than what makes them whole. Sometimes factors beyond anyone's control contribute to a reduced financial recovery. Age, for instance, is a factor beyond anyone's control. Although medical malpractice occurs with patients of all ages, from newborns to the elderly, the damages that an injured plaintiff may be awarded can be influenced and adjusted according to the victim's age. No matter if a newborn or an 80-year old is misdiagnosed, malpractice by misdiagnosis detrimentally impacts people of all ages and those they love. In some situations, compensation for medical negligence is substantially impacted by their age at the time, as the amount becomes largely subject to the costs from the moment of injury to the day the person dies.
The Importance of Time in a Medical Malpractice Case
When a medical professional negligently harms a patient, they may be held liable. After effectively establishing the necessary elements for a successful malpractice claim, a jury verdict ultimately results in a damages award. For example, suppose a person is paralyzed after surgery due to the surgeon's inexcusable error. In that case, the individual may be entitled to recover the costs of their medical bills and a host of other losses that resulted from suffering the ensuing paralysis. They may recover not only past medical costs but future medical costs, including therapy and rehabilitation. That may include the costs of treatment at the hospital and at home, as well as ongoing therapies and medications to rehabilitate or keep the patient from suffering further complications.
The plaintiff may also be entitled to recover their lost wages due to prolonged inability to work while receiving treatment and undergoing rehabilitative care. And if they are unable to return to work, they may recover the income they would have received for the rest of their working lives. In addition, the devices, equipment, household accommodations, transportation accommodations, and other long-term needs must be accounted for in determining the totality of a financial award. Life Care Planning becomes exceedingly important in many medical malpractice cases involving those with permanent disabilities and lifelong care needs due to negligence on the part of their healthcare providers and facilities.
When considering the significance of time in calculating appropriate compensation, the impact of age on a medical malpractice claim becomes more readily apparent.
How Age Plays a Role in Medical Malpractice Outcomes
Malpractice defendants often assert age and overall health-related defenses to challenge the plaintiff's claims in a lawsuit. For instance, a medical professional may contend that pre-existing conditions contributed to, or even caused a patient's injury, as opposed to negligence. As one might expect, pre-existing conditions are more likely to exist in older patients. When the diagnosis, treatment, or outcome includes or is indecipherable from a pre-existing condition, the plaintiff faces an additional challenge when meeting their burden. For this reason, it is essential to have an experienced medical malpractice attorney who is skilled at connecting injury, to negligence, and resulting damages.
Not only regarding pre-existing conditions, but age may affect a compensatory damages award overall. An older patient may be generally affected by the process of aging, the results of which contribute to their health outcomes after surgery or other treatment procedures. Surgery is an invasive procedure that taxes even a young, healthy body. Poorer outcomes may result in older patients with common old-age, often debilitating health problems. For example, an elderly surgical patient with high blood pressure, obesity, and asthma may be at higher risk to suffer from complications than a younger patient. Thus, the negligence and damages question becomes further complex in older patients.
Moreover, an older person with injuries from medical malpractice may be retired, limiting a compensatory award based on future lost income or earning potential. When calculating both the lifespan and earning potential of an injured plaintiff to prove what they would have otherwise earned, there are multiple important considerations.  One must account for the plaintiff's past earnings and career, their potential to earn based on their skills and competencies, and their retirement age. A retired person's future earnings may be minimal when compared with a younger person's, for example. Still more, the age of the plaintiff matters even within retirement, whether they were newly retired at 62 before they were injured or they were 72 at the time of the event.
On the other hand, an injured twenty-year-old may have a long future earning life that was cut short by a medical provider's malpractice. Perhaps the young person had another 45 to 50 years of a work life before retirement, and another ten years of life after that. And yet, the twenty-year-old may not be established in a career, further muddying the waters when attempting to calculate what their actual lost earnings would be over a lifetime. Even ascribing a minimum wage, with reasonable increases over time, may not amount to as much as a 40-year-old with an established career as a stockbroker, making six figures a year.
Similarly, an infant's lifetime of lost earnings may not be clear, but a lifetime of therapeutic assistance, including speech, physical, and occupational therapists, around-the-clock nursing, costly procedures, and total medical costs for their life may result in expensive damages. In fact, children with cerebral palsy and other severe birth injuries often receive larger verdicts and settlements due to the irreparable, lifetime costs of their conditions.
Help on the Road Ahead
Yes, it must be acknowledged that age can influence medical malpractice cases. However, this is by no means a reason not to pursue your justifiable claim for compensation. Your case may pose an overwhelming burden or a challenging road ahead. Regardless of the age of the victim, medical malpractice lawsuits are difficult to navigate on your own. When deciding how best to proceed, it becomes essential to have dedicated legal counsel.
With help from a seasoned medical malpractice attorney and trial lawyer, you can rest-assured that your claim is investigated, well-researched, and solidly founded in medical and economic data and expert testimony.
If you or a loved one has been adversely impacted by medical malpractice in New Jersey, contact Fronzuto Law Group for a no-cost, no obligation consultation. Our talented legal team is poised and prepared to offer the attention, answers, and unwavering advocacy you'll need to ensure that justice is served. Call (973)-435-4551 or
send us a message
today.