About Fronzuto Law Group
New Jersey Attorneys Advocating for Victims in Medical Malpractice, Pediatric Malpractice, Product Liability, and Catastrophic Injury Matters
T here are moments in each and every one of our lives when we face seemingly insurmountable adversity. Injuries, accidents, and the deaths of those we love represent some of the most difficult of these challenges, bringing grief, anxiety, and uncertainty about how best to navigate the road ahead. The trauma of these events is compounded when they may have been otherwise preventable, posing questions of "what could have been" and "what now?" When negligence takes the form of medical or pediatric malpractice, defective products, or other failures that endanger the lives of innocent victims, those responsible can be brought to justice and you can obtain the resources that you need for a secure future.
What We Do at Fronzuto Law Group
Founded in 2006, Fronzuto Law Group has dedicated its practice to providing support, guidance, and zealous representation to injured victims and their families in New Jersey. Our foundation is cemented in a number of simple, abiding principles: to counsel our clients through the legal process, to cultivate an environment of personalized service, and to leverage a highly specialized, evidence-driven, strategic formula for achieving maximum compensation.
With a select team of attorneys who remain at the forefront of current law in the realms of medical malpractice, pediatric malpractice, and product liability, we have the knowledge and resources to provide unparalleled representation to those we serve. Contact our New Jersey offices anytime at 973-435-4551 or toll free at 888-409-0816 to speak with one of our talented lawyers, or contact us online to schedule your free initial consultation.
Contact our New Jersey Medical Malpractice Lawyers for a FREE CONSULTATION about Your Case.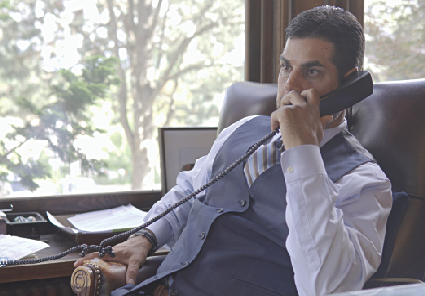 NJ Medical and Pediatric Malpractice Law Firm
O ur firm's founder, Ernest P. Fronzuto, is certified by the Supreme Court of New Jersey as a Civil Trial Attorney and has been selected for inclusion in New Jersey's "Super Lawyers" since 2006. After gaining invaluable experience at several of the largest and most renowned law firms in New Jersey, Mr. Fronzuto established his own practice in order to concentrate on his passions: medical and pediatric malpractice and product liability law.
With a concentration on the most complex of cases, particularly in the realm of pediatric malpractice, Mr. Fronzuto has developed a distinguished reputation as a legal resource in cases involving birth injuries, craniosynostosis, plagiocephaly, and other rare conditions suffered by infants and children. In addition, he utilizes his unique perspective as a former product liability defense attorney to advocate for victims in complex product liability and catastrophic injury cases, including defective auto products, sports and recreation equipment, industrial machinery, and consumer products.
Mr. Fronzuto is joined by a team of talented attorneys who combine extensive legal knowledge with keen trial skills. The highly selective approach to the firm's legal team is mirrored in the selectivity of its case load, as Fronzuto Law Group purposefully limits the number of cases that it takes at one time in order to provide the most individualized and comprehensive representation to each client. The satisfaction of our clients is paramount and their experience with our firm is our unadulterated priority.
If you suspect that negligence caused your injury or resulted in the injury or death of someone you love, find the information you need to move forward. At Fronzuto Law Group, we investigate, negotiate, litigate, and pursue all available avenues to ensure that you can recover, rebuild, and renew after these traumatic events. Contact us today at 973-435-4551.
Contact our New Jersey Malpractice Injury Lawyers
for a Free Consultation about Your Case
Contact us
client reviews
"We will be forever grateful…"
Ernie and his staff came into our lives at a time when we felt confused, devastated, and frustrated. We were at a loss and were beginning to lose hope that we would ever receive justice for our son who was the victim of medical negligence. During our initial meeting with Ernie and his staff, we immediately felt supported, understood, and that our claims were justified. Ernie treated us like family from the beginning. He was compassionate, empathetic, and truly cared about our son. When we began this journey with Ernie and his staff, our son was just 3 years old. We would have never imagined at the time that we would be going through this journey with Ernie for the next six years, and Ernie and his staff fought tirelessly for our boy every single step of the way. Ernie's dedication to our case went above and beyond. He treated our son as if he was his own, and for that we will be forever grateful. We recommend Ernie without any hesitation to anyone that is looking for true, honest, and compassionate representation.