New Jersey Heart Attack Misdiagnosis Lawyers
Representing Victims of Failure to Diagnose Heart Attack & Misdiagnosis throughout NJ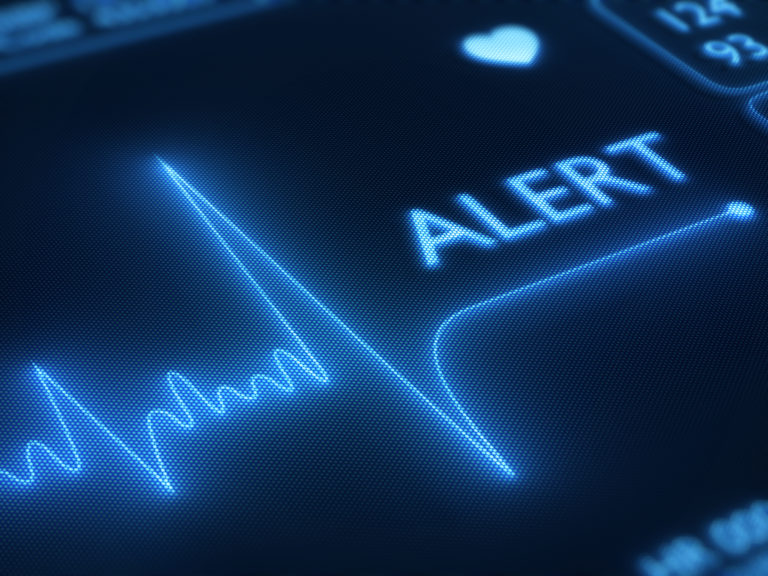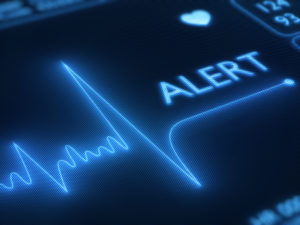 Heart attacks consistently rank among the leading causes of death for adults in the United States. Many of these cases are fully treatable if they are accurately diagnosed in the early stages. Far too often, however, doctors misinterpret patients' symptoms and fail to diagnose cardiovascular conditions that lead to heart attack. If the opportunity for early diagnosis is missed, a heart attack is misdiagnosed, or doctors fail to diagnose a heart attack, the resulting damage can be irreparable and is often fatal. When these catastrophic events occur, healthcare providers may be held liable with medical malpractice lawsuits.
At Fronzuto Law Group, our highly skilled New Jersey medical malpractice attorneys assist victims of misdiagnosed heart attacks and heart attacks that doctors fail to diagnose in hospitals, emergency rooms, and other healthcare facilities. Our attorneys have successfully represented countless clients in medical malpractice and hospital negligence matters throughout New Jersey and we are here to assist you. With years of experience and millions of dollars in successful verdicts and settlements recovered,  our lawyers have the legal background, skill, and judgment you need in order make the best decisions in the difficult circumstances you face. If you have grounds for a lawsuit due to heart attack misdiagnosis or missed diagnosis, our team will zealously advocate for the compensation you need and deserve.
Please schedule a free initial consultation with our New Jersey heart attack misdiagnosis lawyers today by calling 973-435-4551. You may also
contact our law firm online
for a free review of your case.
What is a Heart Attack?
A heart attack, or acute myocardial infarction (AMI), is a blocked artery to the heart, causing sudden blood flow and oxygen loss. It is also the term for a recent heart attack, meaning the time between 0 and 48 hours after onset. Nearly 550,000 Americans suffer acute MI's each and every year. Among those who suffer these serious medical events, about 36% of men and 47% of women survive only 5 years post-heart attack, due to damaged left ventricles and weaker blood pumping function.
Acute coronary syndrome (ACS) is another type of heart attack characterized by chest pain radiating to the neck and left arm when the victim is at rest. Sudden myocardial infarction (SMI) or silent heart attack, which accounts for 45% of heart attacks, mostly in men, do not feel like heart attacks. The symptoms present mildly and briefly so that they are often confused for other less serious problems. For example, a man may feel tired and a little discomfort in the middle of his chest, attributing it to too much work, too little sleep, heartburn, or indigestion. Typical symptoms of silent heart attacks include discomfort in the center of the chest, upper body areas, shortness of breath and breaking out in a cold sweat, nausea or lightheadedness. Like all heart attacks, an SMI may leave myocardial scars and susceptibility to future heart attacks.
Sudden cardiac arrest (SCA) occurs when the heart suddenly stops, which is fatal if not treated immediately.
Symptoms of Heart Attacks
Given that accurate diagnosis is crucial, professionals must recognize typical and atypical signs of heart attacks, as well as the profile of its victims. They must also understand the strengths and weaknesses of current heart attack detection methods. Typical symptoms of a heart attack are chest pain and shortness of breath, but may also include sweating, coughing, vomiting, dizziness and tightness of the upper body. Further potential signs of a heart attack are chest tightness or pressure; weakness or numbness in the legs or arms; or pain in the jaw, neck, throat, upper-abdomen or back. Men are more likely to have chest pain, while women are more likely to have chest pain or discomfort with shortness of breath, extreme fatigue and nausea. It is essential for doctors to properly assess the patient and investigate further if signs or symptoms like these are present.
Heart Attack Risk Factors
It is critical that physicians understand and remain aware of the risk factors for heart attacks in order to identify patients who have one or more of these risk factors. Some of the leading risk factors for a heart attack include: smoking, high blood pressure, diabetes, high cholesterol, being overweight and lack of exercise. In addition, cardiovascular disease (CVD), also known as heart disease, includes conditions of narrowed or blocked blood vessels that potentially lead to a heart attack. You might not know you have heart disease until you have a heart attack, chest pain (angina) or heart failure.
Cardiovascular disease is the leading cause of death for women in the United States. Complications from CVD include heart failure, when the heart can't pump enough blood to keep the body healthy, or heart attack, a clot that blocks a blood vessel to the heart, leading to heart damage. Atherosclerosis, plaque build-up in the arteries, can cause a heart attack too.
Heart Attack Diagnosis & Treatment
Echocardiography (EKG), an imaging technique that takes pictures of the heart, is an important early detection tool in diagnosing heart attack and monitoring a patient. Physicians use it to diagnose acute chest pain as AMI or recent chest pain to see if the heart attack is still going on, or to detect complications of the heart attack, such as valve problems or partial heart failure on one side or the other. Particularly women, who display atypical heart attack symptoms, diabetics, and the elderly benefit from early EKG use to diagnose a suspected heart attack or its complications.
A patient with chest pain should have an EKG and blood tests for cardiac enzymes that may show angina, or suffocating chest pain. If both tests come back negative, the diagnosis may be unstable angina, meaning the plaque along the arterial walls loosens or bursts and triggers a blood clot that may dissolve on its own or cause a partial or total blockage (thrombosis) in a blood vessel, cutting off blood flow (ischemia), and an AMI. In these situations, the blood-deprived heart begins to die, so treatment timing is critical. Stable angina occurs when exercising or other activities that cause chest pain or shortness of breath, but goes away with rest. While the causes may be the same, treatment such as lifestyle changes is not urgent.
When a heart attack is diagnosed, doctors must take immediate action to prevent further complications and even death for the patient. Blood thinning medications to dissolve the clot or accumulated platelets and blood cells at the site of the rupture is often the prescribed treatment. Physicians may also order an angiogram, an imaging test in which a catheter is inserted into the femur to insert dye. Additionally, a regimen of aspirin, hydration, and rest to avoid hyperventilation is often recommended. For maintenance, Beta blockers, ACE inhibitors, Angiotensin receptor blockers, and statins may be prescribed to lower lipid or fat levels. Doctors may likewise recommend anti-platelet therapy in efforts to lower the risk of future heart attacks. Surgery may also be necessary to address a blockage.
How Heart Attacks are Misdiagnosed
Diagnosing a heart attack can be difficult, and further complicated by uncertainty and delay. Since heart attack patients come to the emergency room (ER) with variable symptoms, AMI is often hard to diagnose. Out of the 4.6 million ER visits that occur annually for chest pain and the 1.1 million acute myocardial infarctions that occur annually, there is a 2% to 8% rate of missing the AMI. As you might expect, failure to diagnose a heart attack is a leading cause of lawsuits against ER physicians.
Other health care professionals like triage nurses, family doctors, consulting physicians, urgent care doctors, physician assistants, lab technicians and other healthcare workers may also miss heart attack signs. Problematically, symptoms like nausea, indigestion, heartburn, shortness of breath, stomach pain, vomiting, dizziness, and throat or jaw pain are common symptoms of many ailments. For example, sudden chest pain is a symptom of takotsubo syndrome (broken heart syndrome), pulmonary embolism (blood clot in the lung), aortic dissection (tear in the aorta), a pulled muscle; and heartburn from gastroesophageal reflux or esophageal spasm. As a result, misdiagnosis of a heart attack is a consistent and potentially deadly problem for patients in the United States.
Coronary heart disease afflicts 6.6 million U.S. women annually. Until recently, medical response to and treatment of women have not equaled men. Since women's heart attack symptoms differ from men's (more atypically with flu-like and anxiety symptoms, heartburn, body aches, and stomach pain), and the focus on women's health has not been on heart attacks, medicine has been slow to treat women with coronary heart disease as promptly and efficiently as men. Women are more likely to be misdiagnosed and die of heart attacks due to delayed treatment.
Other populations vulnerable to missed heart attacks are the elderly and those with neurological disorders. Coronary artery disease is the leading cause of death in the elderly in the U.S. Typically, an older person does not show up at the ER with chest pain or pressure but with difficulty breathing. Even if chest pain is a symptom, the pain is often less severe or goes undetected by the older patient who is less sensitive to pain, making silent heart attacks more common. Since an older adult may have other conditions typical of advanced age, the shortness of breath, confusion, weakness and heart failure are attributed to other old age health problems. Similarly, those with high anxiety, such as panic disorder, depression, emotional distress, and generalized anxiety disorder, often suffer sudden chest pain or palpitations, which is likely confused with heart attacks.
File a Heart Attack Misdiagnosis or Failure to Diagnose Claim in New Jersey
Some heart attack or stroke victims never completely recover. People who have suffered a heart attack often suffer from chronic fatigue and reduced stamina. In addition to the reduction in their quality of life, these victims often require substantial medical care and in-home service for the rest of their lives. In cases where a doctor's failure to accurately diagnose a heart attack compromises the patients' welfare, patients have the right to seek compensation for their medical care and other losses that happen as a result. These cases can be very difficult to prove, and having a qualified legal team is essential.
At Fronzuto Law Group, we work closely with medical experts, life-care planning specialists, economists and others who can help us determine the full extent of your medical and financial needs. We are aggressive in our pursuit of maximum compensation on your behalf. If your loved one has died of a heart attack that could have been prevented if the doctor had made an accurate diagnosis, our attorneys are prepared to help you pursue a wrongful death claim.
Get NJ Attorney Help for Misdiagnosed Heart Attack Today
Have you or someone you know had a heart attack that was misdiagnosed or undiagnosed in New Jersey? Fronzuto Law Group can help. Perhaps you meet the profile of someone whose heart attack would likely be misdiagnosed or left untreated by healthcare providers, or perhaps you suffered complications from a heart attack and you are unsure if your heart attack might have been missed or misdiagnosed. It is vital to seek counsel from an experienced medical malpractice attorney who can thoroughly review your case and identify potential instances of medical negligence. Equally so, you should find out what you can do if you or a loved one suffered complications or injuries from heart attack-related malpractice. For more information and a free consultation about your specific case, contact our offices today at 973-435-4551, or fill out our convenient online form.