COPD Malpractice Lawyers in NJ
Chronic Obstructive Pulmonary Disease Attorneys for Misdiagnosis and Improper Treatment in New Jersey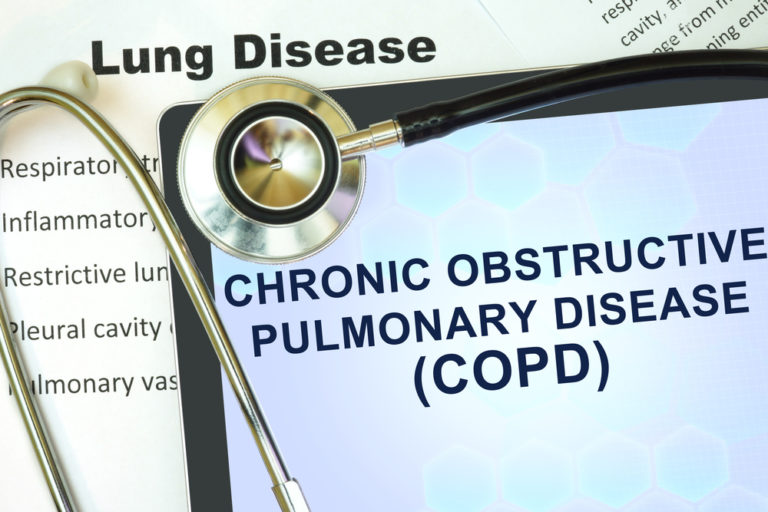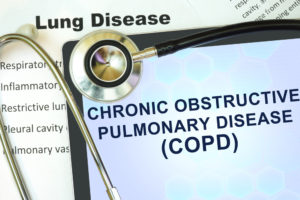 Chronic Obstructive Pulmonary Disease, or COPD, is the fourth leading cause of death in the world. The number of deaths resulting from COPD, also known as "chronic obstructive lung disease" or "chronic obstructive airway disease" is steadily increasing. By 2020, some medical sources estimate that it will be the third leading cause of death in the world. Given the seriousness of COPD, proper diagnosis and treatment is critical. Unfortunately, the disease is frequently misdiagnosed and improperly treated by negligent medical professionals. Since pulmonary disease is often progressive, meaning it may become more severe over time, a missed COPD diagnosis or inadequate medical care related to this condition can lead to serious complications and even death.
If you or a loved one has suffered harm as a result of medical malpractice involving COPD in New Jersey, it likely in your best interests to hire an experienced NJ medical malpractice lawyer. Fronzuto Law Group has a team of attorneys representing clients across the state of New Jersey seeking just compensation from negligent medical professionals and facilities. Led by NJ Supreme Court Certified Civil Trial Attorney Ernest P. Fronzuto, who has argued landmark medical malpractice cases before the state's highest court, we have a personalized approach to each and every client's case. In other words, your case is our priority and we will dedicate all of our knowledge and resources to achieving the best possible outcome. It is with this mindset that we have achieved millions of dollars in verdicts and settlements and helped countless families begin rebuilding their lives after injuries. To speak with a skilled New Jersey COPD malpractice lawyer, contact us today at (973) 345-6300. We will provide an absolutely free, confidential evaluation of your case.
What is Chronic Obstructive Pulmonary Disease (COPD)?
COPD serves as an "umbrella term," encompassing several progressive lung diseases, which include chronic bronchitis, emphysema, non-reversible asthma, and more. Emphysema results from damage to the alveoli, or "air sacs" in the lungs. This causes decreased oxygen absorption into the blood. Damaged alveoli also trap air in your lungs, resulting in a sensation of shortness of breath. Chronic bronchitis results from damaged bronchial tubes. Swollen and irritated tubes can result in difficulty breathing and coughing. Non-reversible asthma does not respond to typical asthma medication, so your asthma will swell and tighten airways and many medications will be unable to relieve your symptoms. These diseases and several more are known collectively as COPD, which manifests in increasing breathlessness, among other serious symptoms.
What Causes COPD?
COPD is often characterized by being out of breath and having other difficulties breathing. The disease is most commonly caused by smoking. In fact, tobacco use accounts for 80-90% of all COPD in the United States. It can also be caused by exposure to fumes and gases in the workplace, secondhand smoke, and use of cooking fires and equipment without proper ventilation. COPD is incurable, but if the disease is properly diagnosed and treated, it can be managed, you can breathe better, and you can live with a solid quality of life for many years.
What are the Symptoms of COPD?
The symptoms of chronic lung disease vary somewhat based on the individual case. Some of the most common signs and symptoms of COPD include:
Progressive shortness of breath
Consistent coughing, which may or may not involve mucus
Wheezing
Advancing breathlessness
A feeling of tightness in the chest
COPD Misdiagnosis and Medical Malpractice
COPD is misdiagnosed far too frequently. Some researchers estimate that misdiagnosis occurs in a shocking 20% of cases. Sometimes, doctors mistake the symptoms of COPD for other diseases like ordinary asthma, pulmonary edema, pneumonia, and pneumothorax. Doctors will often administer a lung function test referred to as spirometry to assist in diagnosing COPD. Spirometry is often thought be a simple test in medical circles, but recent literature has identified that spirometry can be challenging to perform and correctly interpret. This problem can be compounded by general practitioners, rather than specialists, performing spirometry tests and inaccurately interpreting the results. Medical literature indicates that general practitioners tend to under-diagnose COPD, which may be attributable to their comparative lack of experience with the disorder when compared to a specialist.
Hire a New Jersey COPD Negligence Attorney who can Help You Pursue Compensation
If COPD is misdiagnosed or a doctor fails to diagnose this condition altogether, it can be allowed to continue unchecked for longer than would otherwise be necessary, delaying the application of important ameliorative treatment, and reducing a patient's quality of life. If the misdiagnosis of pulmonary disease leads to significant negative outcomes for you or someone you love, it is important to learn more about your legal options. An experienced COPD malpractice lawyer at Fronzuto Law Group is available to examine your case and discuss your potential for recovering compensation from those who provided negligent medical care. You may be able to recover damages to cover the costs of your medical treatment and ongoing therapy, lost wages, and your considerable pain and suffering. Contact us online or call (973) 345-6300 for more information.