Prescription Drug Negligence Attorneys NJ
When does Prescribing the Wrong Drug Constitute Malpractice?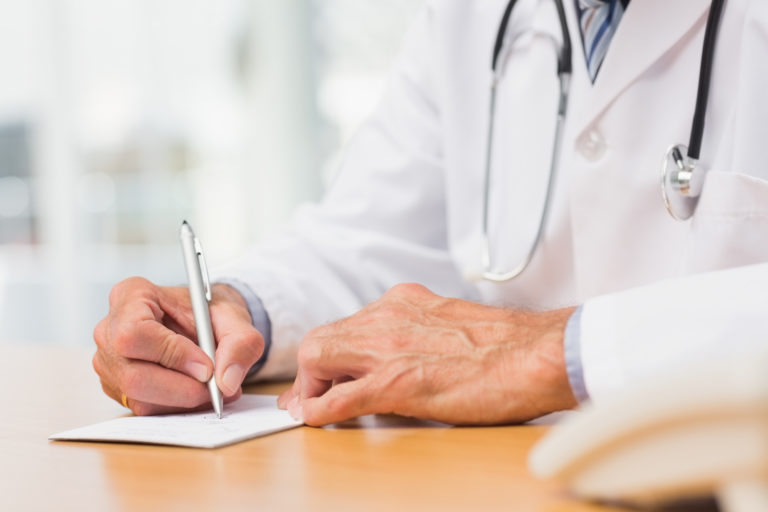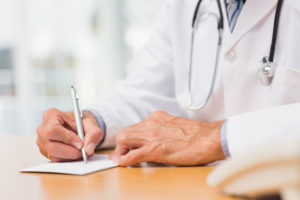 While many think of medical malpractice occurring in a surgical context or through a delayed or mistaken diagnosis, prescription negligence is yet another leading form of medical malpractice that can result in harmful or even fatal effects for patients. Prescription negligence can subject your doctor, your broader medical team, the hospital at which you were seen, and even a drug manufacturer to a lawsuit for medical negligence. Through this process, you can obtain much-needed compensation for your injuries. If you or a loved one has sustained serious injury or illness due to negligence with a prescription in New Jersey, you need to speak with a qualified medical malpractice attorney and determine the best course of action.
At Fronzuto Law Group, Attorneys at Law, our team represents individuals throughout the region who have been harmed by medical negligence, including prescription negligence. We have recovered millions on behalf of injured clients, and we have successfully fought to see justice done. Our team holds nearly 100 years of experience between them. Our founder, Ernest P. Fronzuto, has argued highly important cases before the NJ Supreme Court on behalf of medical malpractice victims. He has also been listed in New Jersey Super Lawyers magazine every year since 2006 and is certified as a Civil Trial Attorney by the Supreme Court of New Jersey. If you suffered injuries or complications from mistakes with a prescription, we can provide you with the intelligent legal guidance you need in order to assess your options and to choose wisely from them. Please schedule a free initial consultation with our prescription negligence lawyers today by calling 973-435-4551 (toll free at 888-409-0816). You can also contact us online to discuss your potential eligibility for compensation.
Proving Fault for Prescription Negligence in New Jersey
It is important to keep in mind that the vast majority of cases involving the wrong prescriptions often involve preventable mistakes. When it comes to prescription-related negligence that harmed you or your loved one, there could be any number of reasons why the error occurred and thus, many sources of liability. Your ability to win a medical malpractice claim involving prescriptions will depend on your ability to determine and prove liability: Was it the doctor who prescribed the medication, the nurse who administered the medication, or the pharmacist who filled the prescription? The following are some of the most common parties liable for prescription negligence.
Doctor Errors with Prescriptions
Every physician, psychiatrist, or other medical professional who prescribes a medication has certain legal and ethical responsibilities in doing so. One of these duties is to prescribe the correct amount of the correct drug to treat the specific condition. Another responsibility is to warn the patient about any potentially serious side effects associated with the medication. Any lapse or failure to live up to these responsibilities may be considered "negligence," subjecting the doctor to liability.
Prescription negligence occurs among doctors in many different ways. For example, a doctor may prescribe the correct drug, but with wrong dosage. Doctors can also prescribe you the wrong drug altogether. This may occur if a doctor diagnoses you with the wrong disease and gives you a drug that treats a disease other than the one affecting you as a result. Alternatively, a doctor may simply be unaware of the correct drug to prescribe for your particular disorder; if, in that case, the doctor does not consult another physician or reference source, and instead prescribes a drug without full knowledge of whether it can treat you, your disease may worsen and you may even suffer negative side effects from the ineffective drug the doctor prescribed you.
Physicians can also misread your medical history or fail to ask you important questions about your allergies or your list of current medications, leading to allergic reactions or what are called adverse drug interactions. If a doctor prescribes you a drug to which you are allergic, you can go into shock, and, in some cases even suffer life-threatening reactions. Furthermore, if a doctor fails to look up the potential negative drug interactions that can occur if you prescribe one medication while a patient is taking another medication, the drugs can react poorly with one another in your system, heighten negative side-effects, and otherwise damage your body or interfere with your treatment.
Nursing & Pharmacy Mistakes with Prescriptions
Many different medical professionals may handle a doctor's prescription notes. If a nurse or pharmacy staff member misreads or incorrectly writes the dosage, even by simply overlooking an easy-to-miss decimal point, this can reduce the medication's effectiveness, harm your liver, cause you to pass out, and otherwise cause many potential medical problems. This can be particularly dangerous if you are small in stature or if your child received the wrong dosage. Medication errors can affect smaller people more harshly than larger people.
Prescription Negligence in Hospitals
The unfortunate truth is that hospitals may place more importance on their financial bottom line than on ensuring the safety and well-being of patients. This desire to increase profits, coupled with budgetary constraints, can lead to under-staffing, out-of-date medical equipment, and other issues that ultimately affect patients who come to the hospital for treatment. In the case of prescription negligence, the doctor may have been distracted when they prescribed the medication, or the nurse may have been overworked and exhausted when they administered the drug, or some other member of the hospital staff may have contributed to the error by failing to double-check the medical charts or lab results. This may mean there are two liable parties: the doctor and the hospital itself.
Manufacturer Liability for Prescription Drugs
Drug manufacturers can also be held liable if a person suffers harm from a prescription medication. For instance, the medication that you are prescribed may be mislabeled by the drug manufacturer, resulting in incorrect dosing or other problems. Drug manufacturers can also fail to warn you or your doctor of negative side effects associated with their product. This can lead to serious injuries or even death. Perhaps, for example, a drug causes people to become very drowsy. Your doctor or pharmacist should caution you not to drive on it or operate other heavy machinery while taking the drug. They may not be aware of this indication if the manufacturer fails to include in the product label and related information. Driving on a prescription that causes drowsiness can make you more likely to crash and hurt yourself or someone else, and otherwise place you in danger under certain circumstances.
Avoiding Patient Harm from Prescribing Mistakes
Here are a few steps that should be taken to avoid the potential of harmful side effects for patients:
The doctor should monitor the patient's condition to ensure that he or she is not suffering severe effects from a certain medication.
If side effects become apparent, the doctor should immediately take the patient off that drug.
The doctor should take action to find a different medication that effectively treats the condition.
The doctor should work to correct any physical harm that occurred due to the side effects.
Am I Entitled to Compensation for Wrong Prescription Injuries in NJ?
If you or someone you know was injured by prescription negligence in New Jersey, you can count on Fronzuto Law Group, Attorneys at Law. Learn more about how our law firm can be of assistance by contacting our office today: 973-435-4551 (toll free at 888-409-0816). We offer free initial consultations in all medical negligence cases.