Emergency Medical Technician (EMT) Errors in New Jersey
NJ Paramedic Negligence Lawyers for Injured Victims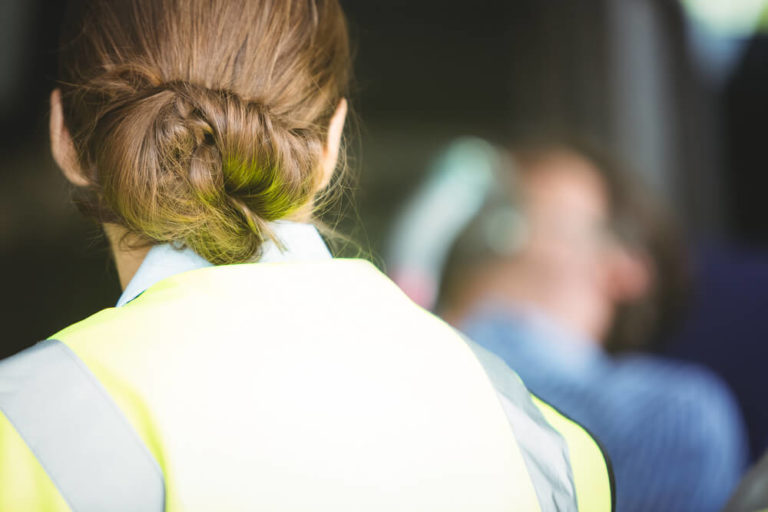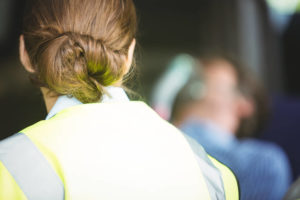 Medical malpractice can occur at any stage in your medical treatment, including in an ambulance and during the time prior to you reaching the hospital or emergency room. Regardless of the specific point at which a medical error occurs, the negligence or careless conduct of medical practitioners can cause various debilitating injuries and even death. Frequently, Emergency Medical Technicians (EMTs) and paramedics are the first to respond in an emergency medical situation. Whether they are responding to a stressful, life-threatening situation or simply as a matter of routine, EMTs and paramedics have a duty to act within the accepted standard of medical care. If a paramedic or EMS personnel fails to fulfill this vital obligation, they may be held liable for injuries caused by their errors.
If you or a loved one believes that you have been injured because of EMT malpractice in New Jersey, we encourage you to reach out to the distinguished medical malpractice lawyers at Fronzuto Law Group to discuss your potential for a successful lawsuit. You may be entitled to a financial recovery if the paramedic or emergency medical services professional involved in your case meets the definition of a health care professional who acted negligently, and their negligence caused your injuries. To discuss the specific paramedic errors that may have caused you harm, contact our office at 973-435-4551 for a free consultation. Our legal team is available anytime to provide you with answers and aggressive advocacy for your medical malpractice case.
Paramedic and EMT Malpractice
Emergency medical responders and ambulance personnel are a regular feature of daily life. They may respond in ambulatory vehicles to accidents and emergencies, and are often responsible for transporting the injured or infirm. EMTs fulfill many roles and may prove critical for successful diagnosis and treatment of patients being taken to and from hospitals and other medical facilities. These healthcare providers are tasked with assisting on the scene of an accident, responding to a medical emergency at a residence, and providing medical care in other high stakes scenarios. Although they may not be doctors, paramedics are trained in providing emergency medical services.
Emergency medical technicians provide urgent medical care to assist in various situations and under a vast array of circumstances. Whether a person is having a heart attack, suffering from diabetic shock, or simply fell and cannot get up, these first responders are necessary and can provide life-saving medical treatment before the person can be seen by a doctor. With such a crucial responsibility, lack of response or improper treatment by paramedics can lead to disastrous results.
For example, on countless occasions, EMT's have been delayed in deploying to the scene of an accident or failed to respond at all. There may have been a miscommunication with the dispatch center through 911 or there may be simply no one available to respond. In either case, their failure to respond can cause injuries and death to the person in need of care. Of course, a delayed response is not always the case and there are other acts that may demonstrate possible negligence resulting in unnecessary harm for the patient. For instance, a responding paramedic may misdiagnose the patient, resulting in inappropriate treatment. The specific type of incorrect treatment can include administration of the wrong medication, implementation of the wrong medical intervention, or improper use of medical devices or equipment. In some cases, an EMS worker fails to provide complete or accurate information to the hospital receiving the patient, which may lead to further medical errors by other providers delivering care.
Sadly, EMTs or paramedics may also cause the situation to worsen due to their own negligent conduct that has little to do with the administration of medical care. For instance, the medical technician may be under the influence of drugs or alcohol when driving the vehicle used for transport. Another contributing factor in an EMT negligence case may involve erratic driving by a paramedic that causes additional injuries. In other cases, the EMT may not have been trained properly or did not have adequate training to assist in the situation. Whether the paramedics involved in your case responded late, rendered improper medical treatment, failed to arrive with necessary medical equipment, were inadequately trained, misdiagnosed your condition, neglected to follow standard procedure, made mistakes with medication, or otherwise operated at a substandard level, they may be deemed liable for medical malpractice.
Bringing a Claim for EMS Negligence in New Jersey
Did you suffer an injury as a result of mistakes by paramedics or other ambulance workers in New Jersey? Our attorneys have the specific medical malpractice experience to successfully handle your case, walk you through the legal process ahead, and recover maximum compensation for your injuries. We provide absolutely free and confidential case evaluations and are here to assist you with uncovering the specific sources of negligent conduct that occurred in the course of your treatment and care. When you are unsure of what happened in your case and suspect possible malpractice on the part of a medical provider, Fronzuto Law Group has the knowledge and dedication you want on your side. It is important that you do not wait to contact an attorney, as the law allows for your claim to be barred if it is not  filed within the statute of limitations. Contact our office today at 973-435-4551 to discuss your EMT negligence case.