New Jersey Radiologist Malpractice Lawyers
Medical Injury Attorneys in Passaic County, New Jersey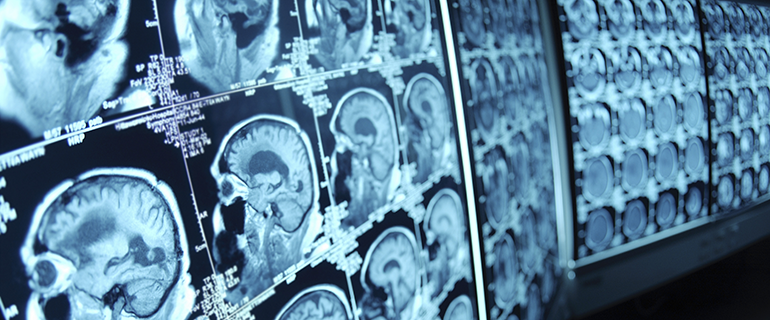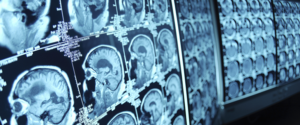 Imaging tests often serve as vital tools in the diagnostic process, allowing doctors to confirm or rule-out a myriad of potential diagnoses. When a patient experiences any number of symptoms, an X-ray, MRI, CT scan, or ultrasound can provide an otherwise inaccessible look inside the patient's body to determine the underlying cause. Radiologists are the medical professionals tasked with interpreting the results of imaging tests. As such, a radiologist can serve as a critical partner for the treating physician. With conditions ranging from cancer to broken bones, imaging tests can be essential to ensuring an accurate diagnosis and formulating an appropriate treatment plan. However, if a radiologist fails to accurately interpret test results, or to communicate these results to the doctor, the patient's health may be jeopardized. Whether the doctor is provided incorrect or incomplete information, he or she is placed at a significant disadvantage when attempting to implement the most effective treatment plan. In certain cases, the radiologist is entirely responsible for harm caused to the patient, while in others, both the radiologist and the doctor are held liable for medical malpractice.
At Fronzuto Law Group, our New Jersey medical malpractice attorneys are dedicated to advocating for victims of radiologist malpractice and other forms of medical negligence in North, South, and Central Jersey. With a firm that concentrates on medical malpractice litigation, we have the knowledge and resources to tackle the most challenging cases, ranging from failure to diagnose cancer to pediatric conditions such as craniosynostosis and deformational plagiocephaly. In addition to providing unparalleled representation, our firm upholds a commitment to developing dynamic, personalized relationships with each and every client. We understand how taxing these matters can be for you and your family, which is why we provide compassion, support, and guidance through every phase of the legal process. If you or someone you love has suffered an injury as a result of radiologist malpractice or radiology negligence in New Jersey, contact our offices at 973.435.4551 to discuss your potential claim. One of our highly experienced lawyers will provide you with a cost-free initial consultation.
Common Forms of Radiologist Negligence
As mentioned above, radiologists are doctors who specialize in diagnosing and treating diseases and injuries using medical imaging techniques, including X-rays, computed tomography (CT) scans, magnetic resonance imaging tests (MRI's), nuclear medicine, positron emission tomography (PET) scans, sonograms, and ultrasounds. While radiologists can be highly valuable components of a patient's medical team, they can cause direct and catastrophic harm if they make mistakes or fail to uphold the accepted standard of care.
In fact, a study approved by the Institutional Review Board of New Jersey Medical School, which examined a total of 8,401 radiologists in 47 states, found that nearly 31 percent had faced at least one medical malpractice claim during their careers. Additionally, the likelihood of a radiologist being named in at least one medical malpractice lawsuit by the time they reach age 60 is 50 percent. Among the most common forms of radiologist malpractice, misinterpreting test results and communication errors accounted for the vast majority of claims, amounting to approximately 75 percent.
Misinterpreting Test Results
Medical misdiagnosis is the prevailing form of negligence that leads to medical malpractice claims against radiologists. Radiology misdiagnosis can manifest in a variety of ways, including: misinterpreting an abnormal test result as normal, misreading a normal test result as indicative of a medical condition, or reading the result as one condition when, in fact, the patient has another.
When radiologists fail to diagnose, there are certain conditions that are missed more than others. The most common conditions that radiologists fail to diagnose include:
Non-spinal fractures (particularly femur and bones in the foot)
Spinal fractures (particularly cervical spine)
Vascular disease
Communication Errors
The second common form of radiologist negligence is communication errors. This means that some form of error occurs during the transmission of information from the radiologist to the treating physician. Generally, when a doctor determines that an imaging test is necessary, the doctor orders the test, the radiologist then reads the test and provides the test results, as well as the their interpretation, to the doctor. If the radiologist fails to communicate the test results in a clear and comprehensive manner, the doctor may not have all of the information necessary to effectively treat the patient's condition. Often, breakdowns in communication among radiologists and doctors can lead to serious diagnostic and treatment errors.
Contact North Jersey Radiology Malpractice Attorneys Today
If you or a loved one suffered serious or permanent harm and you suspect that a radiology error played a role, you may have grounds for a medical malpractice claim. Our skilled lawyers investigate your case to determine exactly who is liable, or if there is shared liability among a radiologist, another doctor, and/or a hospital or medical facility. To discuss your specific circumstances with a member of our legal team today, simply contact our North Jersey offices to receive your free consultation.