Grounds for a Medical Malpractice Lawsuit in NJ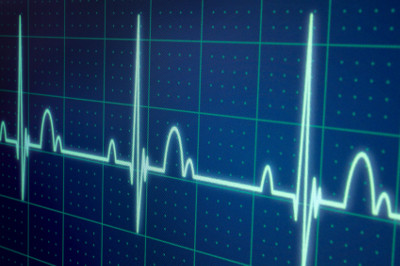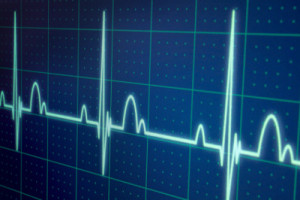 You seek medical treatment in the hope of improving your current condition. More often than not, your doctors provide the care you need, your symptoms dissipate, and you move on. Sadly, in some cases, your condition declines, but there is nothing that anyone can do to obstruct or reverse it. And then there are the worst possible scenarios: those whom you rely on to help you actually make your condition worse, injure you, or allow an otherwise preventable complication to occur, with devastating results. Whether through carelessness, lack of thoroughness, inappropriate or inadequate treatment, or some other form of negligence, medical malpractice leads to a striking number of injuries and wrongful deaths every year. In fact, according to a recent study published in the British Medical Journal, medical errors are now the third leading cause of death among Americans.
Elements of Medical Malpractice Lawsuit: What You Need to Prove a Case
Clearly, medical malpractice cases are far too common, and often, overwhelmingly complex. First, patients are faced with a host of medical terminology related to their condition and then, when seeking justice, they are hit with a slew of legal jargon that furthers their feelings of being overwhelmed. At Fronzuto Law Group, we come alongside medical malpractice victims and their families everyday. Our firm is dedicated to this realm of the law and we are committed to demystifying the legal process for our clients. We provide unwavering support, advisement, and zealous advocacy from the moment we become involved in your case. Our firm is fundamentally different, in that we purposely limit our caseload to provide the utmost attention to each and every client. With decades of experience and the leadership of New Jersey Supreme Court Certified Civil Trial Attorney Ernest P. Fronzuto, we have achieved millions of dollars in verdicts and settlements for clients in Passaic County, Bergen County, Hudson County, Morris County, Essex County, and counties throughout New Jersey. For more information and to learn about how we can help you, contact our offices today at 973-435-4551 to receive your cost-free consultation.
Do I Have Grounds for a Medical Malpractice Claim in New Jersey?
To begin your journey toward a medical malpractice recovery, it is essential to understand what medical malpractice actually means in the context of the law, as well as the key components of any medical malpractice claim. Medical malpractice is a broad term that refers to a situation in which the improper care, or lack of care, provided by a healthcare professional results in some form of harm to the patient. When a patient (victim) brings a claim against a medical provider and/or facility, he or she becomes the plaintiff and the medical provider or facility becomes the defendant. The pillars of all medical malpractice cases are outlined below.
Injuries
In order to have a medical malpractice claim, the patient must have suffered harm. This is often referred to as an "injury," but it may mean any number of things, including: a complication, the worsening of a condition, or even death. Patients can range in age from infants to children and elderly adults. The injury requirement simply means that the patient was harmed or died. Negligence then comes into play when the injury or death results from a medical professional's actions or inaction.
Standard of Care
The "standard of care" refers to the medical protocol to which the healthcare provider is expected to adhere. There are accepted standards recognized by the medical community, and medical professionals must provide treatment in compliance with these standards in order to avoid being considered "negligent."
Negligence
"Negligence" is the term used to describe a medical professional's deviation from the standard of care. Negligence can occur in a myriad of forms, some of the most common of which include: failure to diagnose, failure to conduct a full medical history, misdiagnosis, failure to treat, prescribing the wrong medication or wrong dosage of a medication, surgical errors, failure to monitor a patient's condition, failure to provide or to explain test results, failure to order follow-up testing, failure to refer a patient to the appropriate specialist, or failure to obtain informed consent. Hospitals can also be found negligent for lack of safety protocols, failing to sterilize surgical environments or tools, communication errors among staff that result in patient injuries, emergency room errors, and many more.
Damages
The compensation that a plaintiff receives in connection with his or her claim is referred to as "damages." Damages can be compensatory and punitive in nature. Compensatory damages include both economic and non-economic damages. Economic damages encompass both previous and future financial losses incurred as a result of the injury, such as loss of income and earning capacity, medical expenses, costs of rehabilitative treatment, necessary future accommodations, etc. Non-economic damages reflect the cost associated with the injury itself, including physical harm, psychological suffering, extreme pain, and emotional distress. Punitive damages are quite different, in that their purpose is to punish the negligent party if said party is found guilty of malicious or willful misconduct. Punitive damages are awarded in excess of compensatory damages.
Your Medical Malpractice Attorney's Role when Filing a Lawsuit in New Jersey
In light of the above, your medical malpractice attorney's role is to tie all of these disparate elements together. Ultimately, the key to a successful medical malpractice claim is the ability to demonstrate the following:
(1) the victim was injured;
(2) the medical professional or facility was negligent (in other words, they deviated from the standard of care); and
(3) the negligence and associated injury resulted in significant damage.
In order to successfully achieve this goal, an experienced medical malpractice lawyer will often call upon one or more medical experts who will examine the circumstances of the case and provide expert testimony about the appropriate standard of care and proper course of action that another similarly trained and experienced medical professional would likely take when presented with the same situation.
Do I Have a Medical Malpractice Case in NJ? – Free Consultation
When you or someone you love has suffered harm at the hands of a medical professional, the questions are abundant and the immediate answers, few. Our highly experienced New Jersey medical negligence attorneys can change that. Simply contact our Passaic County offices today at 973-435-4551 for a free initial consultation. One of our knowledgeable medical negligence lawyers will all of your questions and outline your available legal options.