New Jersey Wrongful Death Lawyers
Get Help with Your Wrongful Death Case in NJ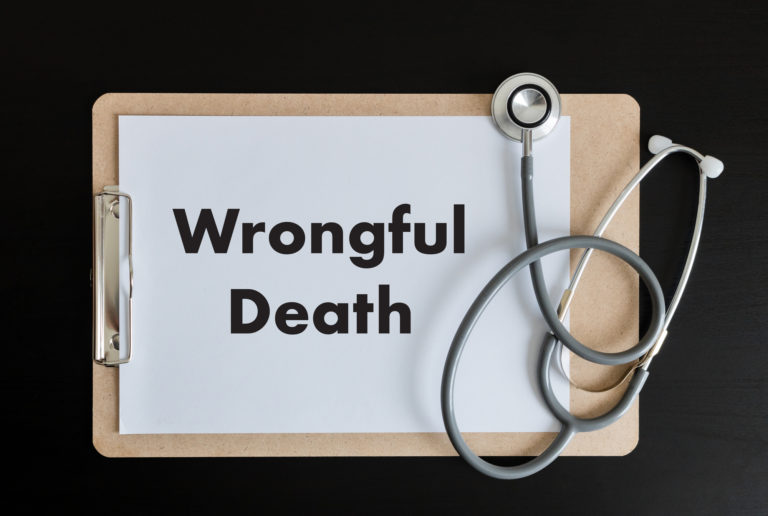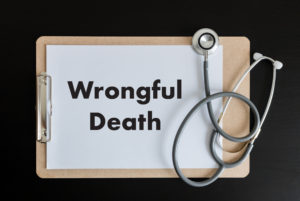 When a loved one dies unexpectedly, the loss sends shock waves through your life. Submerged in grief, you are soon confronted with another overwhelming reality: the cost of medical care, funeral expenses, and potentially, the loss of an income that once helped to support your family. During this devastating time, it can feel as though you have nowhere to turn, nothing to hold onto. If someone's negligence contributed to your loved one's death, you may be searching for justice. Although a wrongful death lawsuit cannot resurrect your lost loved one, it can provide you with some solace by holding those responsible for their death to account. It can also provide you with much-needed financial compensation for current and future economic hardship resulting from the wrongful death. If you have tragically lost a loved one due to someone else's negligence, it is critical to seek out experienced counsel as soon as possible. Exploring your rights and options immediately can help to preserve your choices, as well as evidence that may be vital to the success of your case.
Contact our New Jersey Wrongful Death Lawyers for a FREE CONSULTATION about Your Case.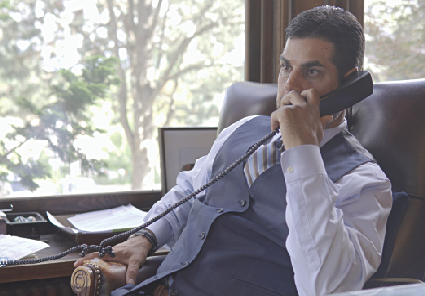 Experienced Attorneys Handling Wrongful Death Claims in NJ
At Fronzuto Law Group, our highly experienced attorneys have dedicated their careers to serving personal injury victims and their families in New Jersey. Led by New Jersey Supreme Court Certified Civil Trial Attorney Ernest P. Fronzuto, our firm has achieved millions of dollars in verdicts and settlements for clients who have suffered from catastrophic injuries, and the families of those whose lives were cut short as a result of wrongful death. In fact, we have recovered economic awards in excess of $25 million in the last three years alone. In addition to unparalleled knowledge and resources, we bring a unique, personalized approach to representation, purposefully limiting our case load in order to provide the utmost support and attention to each client.
To discuss the circumstances of your case with a member of our talented team, please schedule a free initial consultation with one of our New Jersey wrongful death attorneys today by calling 973-435-4551. We are also available toll free at 888-409-0816. You may also
contact our law firm online
.
Reasons for a Wrongful Death Lawsuit in New Jersey
Wrongful death can occur under a myriad of circumstances. Whether your wrongful death claim arises from a medical malpractice situation, product liability, or another type of personal injury event, these cases require an intensive amount of investigation and often, the evaluations of experts in relevant fields. We have the skill, resources, and experience in litigation matters to handle all aspects of your claim.
While the people in the closest legal relationships to the deceased stand to benefit from a wrongful death lawsuit, they are not necessarily the plaintiffs in a wrongful death claim. Instead, the plaintiff represents the decedent's estate. That person is typically the executor of a will or trust or the personal representative appointed by the court if no will or trust exist. In some wrongful death cases, the surviving family is also tasked with the administration of the deceased's estate.
From helping you to determine who can file suit on behalf of the estate (executor), and who can be appointed to obtain medical records, authority to request records that can take six to eight months, we will help you navigate through every phase of the legal process in pursuit of the best possible outcome.
Some of the most common wrongful death claims we handle in New Jersey include:
Car Accidents
Motorcycle Accidents
Truck Accidents
Bicycle Accidents
Pedestrian Accidents
Construction and other Workplace Accidents

Exposure to Asbestos or Other Toxic Substances
I Want to File a Wrongful Death Claim, How Long do I Have?
The statute of limitations for wrongful death litigation is 2 years in New Jersey, which means that you must file a claim within 2 years of the event that resulted in the individual's death. If you choose to file a claim once the 2-year period expires, there is little chance that the court will hear your case. However, the statute of limitations for wrongful death by homicide or manslaughter stretch beyond the two years if the one responsible for the dying is criminally prosecuted.
What Do Wrongful Death Damages Include?
There are a variety of components that may be included in a wrongful death claim for damages, including:
Medical expenses
Funeral costs
Loss of financial support associated with the decedent (income that he or she will no longer generate to support the family)
Loss of companionship, care, assistance, comfort, counsel, training, and guidance
Loss of the value of services contributed to the household (i.e. childcare, cleaning, regular maintenance)
Passaic County NJ Wrongful Death Attorneys – Free Case Evaluation
At Fronzuto Law Group, we refuse to reduce a life to dollars and cents. When we fight for you, we champion the cause of your family and honor the life of the one you lost. Contact us today to discuss your case: 973-435-4551 (toll free at 888-409-0816). We provide free consultations and do not collect any fees until we recover your compensation.
case
results
Wrongful Death
Surgical error case involving robotic adrenalectomy – doctors punctured the inferior vena cava (IVC) and duodenum causing multiple surgeries, complications, and ultimate death
$5,075,000.00