New Jersey Hospital Negligence Attorneys
Representing Victims of Hospital Malpractice in Morris County and throughout New Jersey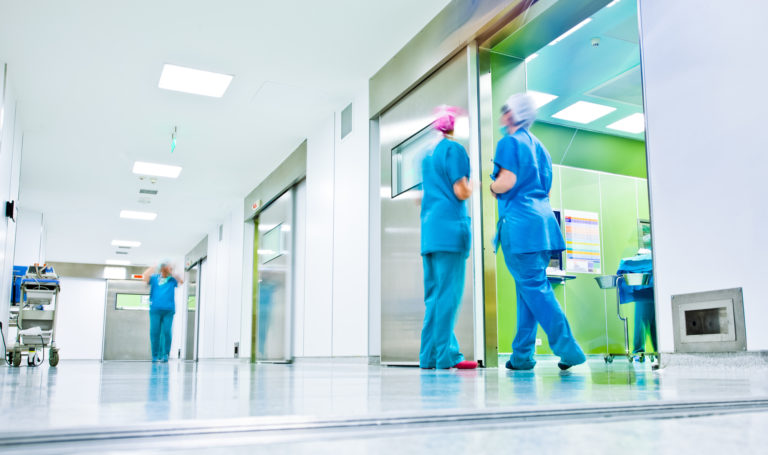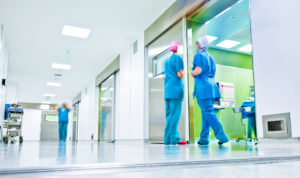 Medical malpractice in the hospital is a significant problem throughout New Jersey and the United States, as medical errors resulting in patient injuries, hospital-acquired infections, and other preventable complications are now a leading cause of death among Americans. By their very nature, hospitals can be overwhelming, highly stressful places, where emergencies and life and death situations occur every day. However, these medical facilities can also be the sites of miracles, lives entering the world, lives saved, and second chances. The health professionals who operate within these walls receive extensive education and training in order to provide the utmost standard of care to the patients and families who come to rely on them. Unfortunately, errors, oversights, and other failures to fulfill these responsibilities can mean the difference between lives saved and lives lost, full recovery and permanent injury. When tragic injuries occur as a result of hospital negligence in New Jersey, the law provides a mechanism through which to hold these negligent parties responsible and perhaps more importantly, to ensure that these mistakes are not perpetuated to the detriment of other innocent victims seeking proper care.
At Fronzuto Law Group, our highly knowledgeable New Jersey medical malpractice attorneys have pursued cases of hospital negligence for victims across New Jersey, achieving millions in recovered verdicts and settlements and leaving countless gratified clients along the way. We pride ourselves on providing representation informed by over 75 years of combined experience, compassionate personal service, and a true dedication to holding negligent parties responsible for the harm they cause. To schedule your free initial consultation with one of our seasoned NJ hospital malpractice lawyers today, call 973-435-4551 (toll free at 888-409-0816) or contact us online.
What is Hospital Negligence?
Malpractice by a hospital occurs when the hospital and the medical professionals it employs fail to provide an acceptable standard of care to the patient, causing some form of patient harm. Negligent diagnosis, treatment, or care in the hospital may occur at any time after a patient seeks help for unexplained symptoms, a medical condition, the birth of a child, or an injury. Essentially, it is the hospital's responsibility to ensure the safety of their facility, the proper procedural safeguards, and oversight of their employees. Equally so, the healthcare providers working within a hospital have an obligation to uphold the proper standard of care that is generally accepted by medical professionals operating with similar training and experience in this specific area of practice, given the circumstances. Failures of the part of the hospital and its staff may be considered malpractice. Thus, when a patient suffers some form of injury or death due to hospital negligence, the victim or his or her loved ones may be able to seek financial compensation by filing a medical malpractice claim.
Common Hospital Errors that May Provide Grounds for a Lawsuit
When you go to the hospital, you count on the medical professionals who examine you to be properly trained and to meet a certain standard of care. Unfortunately, many injuries and illnesses are made worse by negligent treatment in the hospital. In fact, countless patients suffer harm caused by preventable medical errors in the hospital each year in New Jersey.
Our skilled team of medical malpractice attorneys at Fronzuto Law Group represents clients throughout the region in claims for hospital negligence, including:
Can Hospital Malpractice Happen in the ER?
Some cases of hospital negligence originate in the emergency room. Emergency room doctors are supposed to be trained to recognize the signs of aggressive illnesses or injuries that require urgent care. Given the urgency of treating individuals who come to the emergency room, even a minor error can prove deadly for a patient. Some common ER errors may include failure to admit or failure to treat in a timely fashion. Missing the signs of a heart attack or stroke are chief among emergency room errors that can lead to irreparable harm. When a doctor misdiagnoses a patient's heart attack or stroke, the patient can suffer catastrophic damage to their heart or brain. In the worst cases, delayed surgery or treatment can lead to an untimely preventable death.
Does Misdiagnosis in the Hospital Constitute Negligence?
In all cases, patients rely on doctors to accurately interpret test results and correctly diagnosis medical conditions. Doctors must be able to make timely diagnoses of life-threatening conditions so that patients can receive necessary, potentially life-saving medical treatment before they suffer irreversible harm. If a medical condition is misdiagnosed in the hospital, it is unlikely to be properly treated. Certain kinds of misdiagnosis may be worse than others, particularly those that may affect an individual's ability to breath, pump blood to and from the heart and the remainder of the body, and conditions affecting the brain such as traumatic brain injuries (TBI).
What is Considered Hospital Negligence with Surgery?
Hospital negligence may also occur before, during, or after surgery. When a patient undergoes surgery, they are typically in a vulnerable state and depend on their doctors, nurses, and other medical personnel to properly care for their health and well-being. The hospital is also responsible for the actions of its providers, particularly when they make mistakes or otherwise fail to provide proper surgical care. For instance, a negligent surgeon who performs the wrong procedure, lacerates or punctures an organ during surgery, or otherwise acts carelessly during a procedure, should be held accountable for the harm they cause. In addition, many patients who "go under the knife" need anesthesia so that they do not suffer extreme pain or trauma during the surgery. When an anesthesiologist makes even a small mistake, the consequences can be fatal. Moreover, when a patient undergoes surgery, they need to be protected against infection that can reduce the likelihood of a successful recovery. If the patient is not properly monitored after surgery, or if physicians use improperly sterilized medical instruments to treat the patient, they may suffer a surgical infection that causes additional health complications. The initial injury can be further compounded when doctors fail to diagnose an infection or complications resulting from surgery.
What if Hospital Staff Makes Medication Mistakes?
Errors in the hospital can also involve medication. Regardless of the medical setting, medication must be prescribed and administered properly. When doctors or nurses administer the wrong medication to a patient, or use the wrong techniques to administer medication, the mistake can cause severe damage to the patient. In the worst cases, the patient's medical condition can be exacerbated due to the medication error.
Intubation Errors in Hospitals
Failure to timely intubate or improper ventilation is yet another common problem in hospitals. Patients who are given general anesthesia for surgery typically need to be intubated in order to breathe on their own. Additionally, a patient who suffers respiratory failure or is experiencing respiratory distress may need to be intubated to breathe properly. The failure to intubate or to provide proper ventilation can deprive the patient's brain of oxygen and lead to brain damage or death.
Can Hospital Negligence Occur during Labor & Delivery?
A particularly devastating context for physician negligence in the hospital is during labor and delivery. Medical malpractice involving a new parent can cause severe injuries to the newborn child or the mother. It is important for doctors to recognize the signs of labor and take appropriate action when delivering a child. It is equally essential to address maternal conditions that may be experienced during pregnancy, such as preeclampsia.
Types of Injuries from Hospital Mistakes
Depending on the type of malpractice, victims of hospital negligence can suffer devastating injuries, including traumatic brain damage, spinal cord damage, permanent disability, and even wrongful death. Medical injuries in the hospital setting occur throughout the health care process, according to a nationwide survey of 7.45 million hospital discharge documents from 994 hospitals. The exact cause for these injuries varies from case to case, but certain categories of injury result from hospital care lapses, causing longer hospital stays, costly charges and higher mortality risk. For example, patients with postoperative complications stayed nearly 11 days longer in the hospital, which added almost $58,000 in costs, and had a 22% higher likelihood of mortality than those without sepsis.
Wound separation, which lengthened the average hospital stay by just under 10 days and added just over $40,000.00, was the second most common hospital-related injury. Other injuries resulting from medical malpractice in the hospital include infections contracted in the hospital, adding 9.58 extra days and $38,656 more healthcare charges. Clearly, injuries in hospitals are costly to patients and society. Other types of hospital injuries arise from personal safety threats from outsiders, including verbal and physical harassment; as well as medicine mix-ups and related injuries, issues resulting from health information disclosure, pressure injuries, and food poisoning from outside food sources.
What to do When You are Injured by NJ Hospital Malpractice
For those who have been injured because of hospital errors in New Jersey, the effects of medical malpractice may involve repeated hospital stays, expensive medical bills, physical therapy, and pain and suffering. The stress of being unable to cover the additional expenses that often accompany a serious injury, as well as lost wages if the physical recovery process requires a leave of absence from work, can make things incredibly difficult for the victim. That is why it is imperative that victims of hospital negligence in New Jersey talk to a knowledgeable NJ medical malpractice attorney and explore all their available options for financial recovery.
Frequently, the nuances of these cases and the multiple parties involved in treating one patient can require extensive investigation in order to identify the responsible party. Whether a doctor, nurse, physician's assistant, emergency medical technician, radiologist, lab technician, or more than one of the hospital's employees negligently caused you harm, we will employ all of the resources at our disposal to establish liability and pursue the compensation that you deserve. At times, bringing suit against the hospital as a whole is more appropriate, in which case we proceed aggressively with your claim and refuse to acquiesce to these often powerful interests.
It is important to note, however, that your time may be extremely limited for filing a claim. For example, if your case involves suspected malpractice at a New Jersey public hospital, you are required to file a tort claim notice within 90 days, even though the statute of limitations in cases involving medical malpractice is technically two years from the date of injury or the time at which you should have reasonably identified that injury occurred. With this in mind, we urge you to seek timely legal counsel.
Consult a Morristown NJ Hospital Malpractice Lawyer for Immediate Assistance
If you or someone you care about suffered injuries and you believe the hospital failed to follow the accepted standards of care, it is vital to contact an experienced medical malpractice lawyer as soon as possible. Medical malpractice law in New Jersey is complicated, and legal claims in this area of the law often involve highly complex legal arguments. A successful medical malpractice claim is best handled by a knowledgeable and experienced attorney.
The medical malpractice team at our firm will fight to overcome the "wall of silence" that often complicates medical malpractice claims, as far too many doctors, nurses, and other hospital employees tend to remain silent in the face of a lawsuit. As necessary, we will depose witnesses, inquire about your diagnosis and treatment, and carefully analyze hospital records, staffing reports, and medical charts to determine if your injuries or illness were caused, or made worse, by negligent treatment. The moment we commence with our investigation, we begin finding the answers you need to move forward. Contact Fronzuto Law Group at 973-435-4551 for an immediate and cost-free consultation with one of our experienced New Jersey medical malpractice lawyers.