Attorneys for Victims of Nurse Negligence in NJ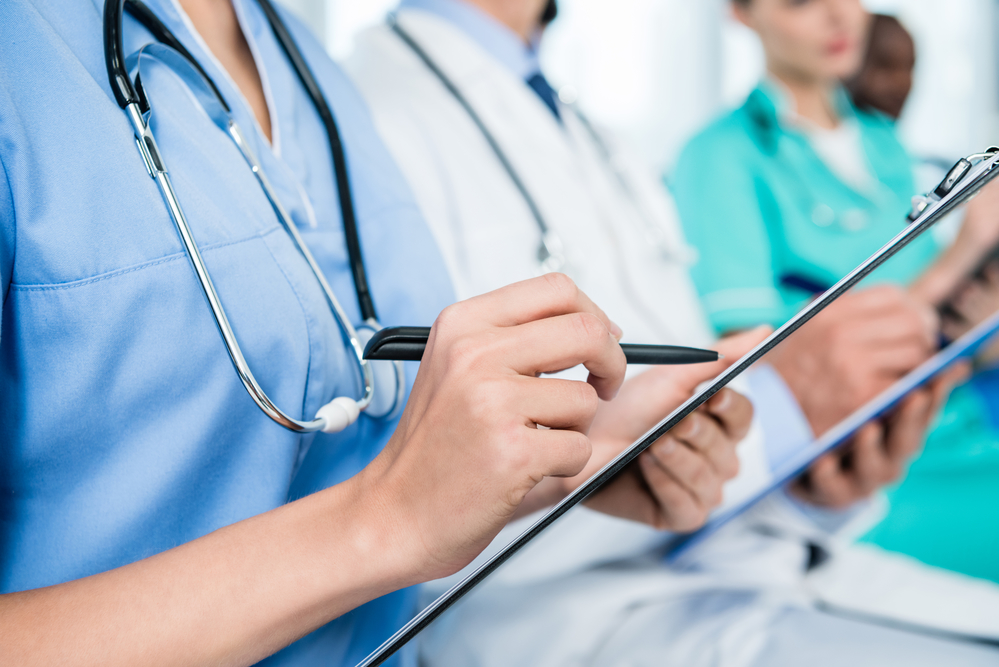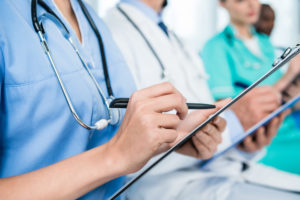 When many people think of medical malpractice, their minds automatically conjure up images of doctors, surgeons, and other physicians. However, these professionals spend a very short amount of time actually engaged with the patients. In their absence, it is nurses who stand in the gap, playing an integral role in the diagnosis and treatment process. While the practice of nursing is subject to intensive oversight in New Jersey, with extensive licensing requirements and continuing education supervised and enforced by the New Jersey State Board of Nursing, nurses can and do commit acts of medical malpractice. When a nurse errs or otherwise fails to provide adequate care, a patient who suffers harm as a result has to the right to pursue compensation through a medical malpractice lawsuit.
What do Nurses do?
According to the Patient Safety Network, doctors often interact with patients for less than an hour a day. On the other hand, nurses spend countless hours engaging with patients and their families. They are also key members of the health care team, often responsible for monitoring patients for signs of potential complications, identifying errors that may place the patient in danger, documenting the critical information needed for proper diagnosis and treatment, and ensuring accurate communication between doctors, pharmacists, medical technicians, and other providers. Nurses may also ensure that patients have heard and understand the instructions for their medication, and hold many other responsibilities in a vast array of healthcare settings.
Types of Nurses
When addressing the issue of nursing malpractice, it is important to distinguish between typical nurses, registered nurses (RNs) and nurse practitioners (NPs). These distinct types of nurses play different roles in the treatment process, are subject to different licensing and education requirements, and have different levels of responsibility when it comes to patient care.
A registered nurse (RN) can engage in casefinding and monitoring patient responses to potential medical conditions, teaching and counseling patients through the recovery process, and carrying out treatment prescribed by doctors or dentists. On the other hand, a nurse practitioner is an Advanced Practice Registered Nurse (APRN) who is required to receive advanced education and can perform additional duties with regard to treating patients. According to the Kaiser Family Foundation (KFF), nurse practitioners can perform between 80 and 90 percent of the functions of primary care doctors when providing care to patients. A nurse practitioner can:
Perform patient exams
Diagnose medical conditions
Develop treatment plans
Provide treatment
Prescribe medication
With the more comprehensive role that NPs play, they also have greater potential to cause harm through mistakes and other forms of negligence.
Can I Sue a Nurse for Malpractice in New Jersey?
A nurse can be held liable for medical malpractice in the same way as a physician, hospital, or other medical professional. As is true for all medical malpractice cases, a party must be found negligent, and the patient must have suffered some form of injury resulting from said negligence. With regard to nursing, a nurse may be deemed negligent if they fail to provide care in accordance with the accepted standards of the nursing community and/or the requirements of, and guidelines provided by, the state licensing board.
Negligence may occur among nurses who work in a wide range of specialties, including obstetrics and gynecology, emergency care, surgery, and general family medicine. Across nursing practices, a nurse is considered negligent if he or she fails to act in a way that another reasonable nurse with the same training and credentials would, under the same or similar circumstances. Failure to do so provides grounds for a medical malpractice claim.
Determining Liability for Nursing Malpractice in NJ
In every medical malpractice case, there may be one or more parties deemed "liable," or responsible for the harm caused to the patient. While a case involving a surgeon or another doctor may be relatively straightforward in some cases, nursing malpractice cases have an additional layer of nuance when it comes to determining liability. This is due in large part to the nurse's role as secondary to the treating physician or attending physician in the majority of cases. When examining the circumstances of a specific case, your attorney must determine whether the nurse was operating per the instructions of the supervising doctor, or if the negligent conduct was solely their own.
In addition, nurses are often hospital employees, deployed throughout hospitals and emergency rooms among a vast array of doctors and specialties. Depending on the circumstances, a hospital may be deemed liable for malpractice by a nurse on their staff. For example, if a nurse was following the instructions of a superior at the hospital, the hospital may be liable. Similarly, communication errors between nurses, doctors, and other healthcare providers involved in the treatment of a patient may lead to multiple liable parties, including the hospital itself, when a patient is harmed.
Get Help with NJ Nursing Malpractice Case
If you or someone you love suffered permanent consequences as a result of nurse's departure from acceptable standards of care in New Jersey, speak with an attorney who can advise you of your rights. At Fronzuto Law Group, our team of highly skilled New Jersey medical malpractice lawyers can examine your unique case to uncover the source of negligence and walk you through every phase of the legal process. If you have grounds for a claim, we will employ all of our knowledge, experience, and resources to obtain maximum damages for your pain and suffering, as well as monetary compensation for past, current, and future expenses, losses, necessary treatment and accommodations. Contact us today at (973)-435-4551 for a free consultation. A member of our team is available immediately to assist you.
Resources: