Pneumonia Medical Negligence Lawyers in New Jersey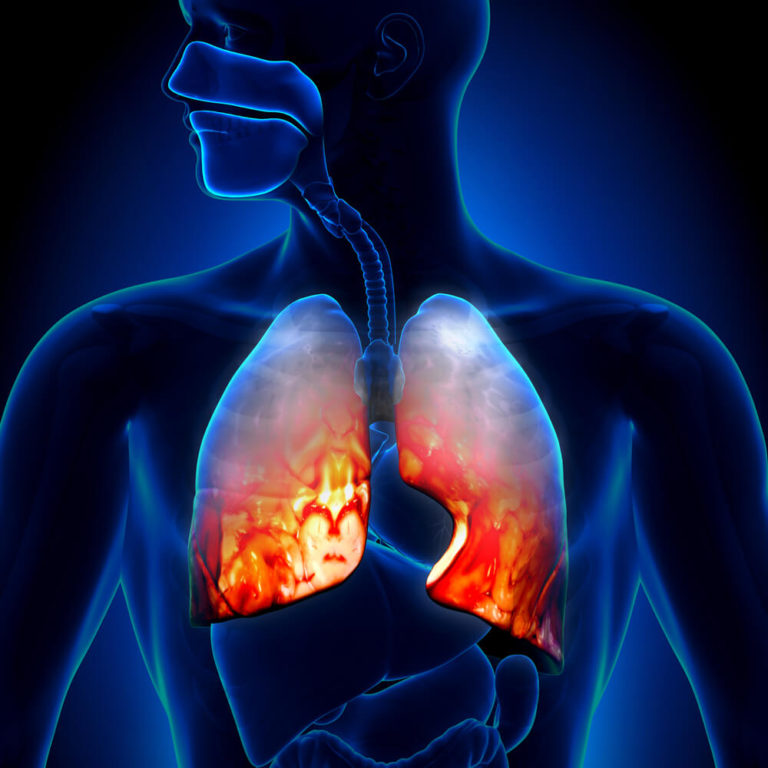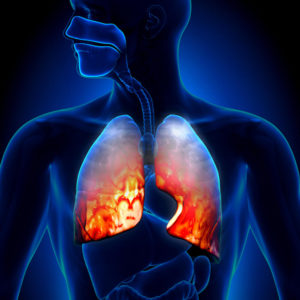 Pneumonia is a lung infection that attacks the air sacs in the lungs. These air sacs, or alveoli, swell with fluid or pus and constrict your airways, subsequently making it more difficult to breathe. When you are showing potential signs and symptoms of pneumonia, such as fever, body aches, and chest congestion, it is vital that medical professionals accurately diagnose and treat your condition as soon as possible. Complications from pneumonia can be extremely detrimental to your health and may even be life-threatening. Understanding pneumonia and how medical negligence in the diagnosis or treatment of this condition may play a role in causing you or a loved one harm is essential when considering a potential lawsuit.
If you or a loved one suffered harm as a result of negligent diagnosis, treatment, or mismanagement of pneumonia, it is critical to consult with an informed New Jersey medical malpractice attorney at Fronzuto Law Group to understand your rights. We are here to listen to the unique circumstances of your pneumonia case and complications, and determine your potential grounds for a medical negligence claim. With extensive experience in this area of law, several of our lawyers have been named among the top-rated attorneys for medical malpractice in New Jersey. In fact, our firm's founder Ernest P. Fronzuto, has been selected to SuperLawyers every year since 2013. Our attorneys are available anytime to assist you with a free consultation, so call 973-435-4551 or contact us online for the legal counsel you need now.
Pneumonia: The Basics
Pneumonia sends over 250,000 people to the hospital and kills over 50,000 each year, according to the United States Centers for Disease Control. However, early detection, diagnosis and treatment can help avoid deadly complications and save lives. Pneumonia is caused by viruses, bacteria, mycoplasma (both viral and bacterial) or fungus, which in turn causes alveolar inflammation. It is contagious and may be transmitted by coughing and sneezing airborne particles that someone else breathes in. Some types of pneumonia are more contagious than others. Unfortunately, patients may contract pneumonia-causing microbes in the hospital through contact with contaminated humans, equipment, or ventilators.
Lung infections attack different parts of the lungs. Thus, various types of pneumonia are named for the area of the lungs that the germ affects, such as bronchopneumonia (bronchial tubes), lobar pneumonia (one or both lobes of the lungs), double pneumonia (both lungs affected) and walking pneumonia (typically asymptomatic). Several different kinds of bacteria cause bacterial pneumonia, so it is important for doctors to identify which one caused the illness for treatment purposes.
Pneumonia and Misdiagnosis
If you have pneumonia, you might feel achy and run a fever. You might also have congestion, headache, chest pain, chills, shortness of breath, wet cough (phlegm or mucus producing), sweating and fatigue. Symptoms can range from mild to severe and some patients may experience no symptoms at all, as is often the case with walking pneumonia. Newborns with pneumonia may not show symptoms or may vomit, cough, run a fever or seem agitated. In children, pneumonia signs may include loss of appetite, rapid heart rate, retracted chest muscles, irritability, sleeping difficulty, reduced appetite, fever and congestion, unless it it is RSV (respiratory syncytial virus), a form of pneumonia that affects children under two years of age and is very contagious. Most babies experience it as a cold. In some cases, another condition such as bronchitis, may lead to pneumonia.
It is common for doctors to misidentify patients with pneumonia, as the illness often manifests in a similar manner to other conditions. For instance, other illnesses and conditions may be incorrectly diagnosed when pneumonia is present, such as:
Pulmonary edema
Influenza (also known as the flu)
Sinus infection
Strep throat
Pneumonia misdiagnosis is extremely dangerous, with the potential to cause a delay in treatment and worsening symptoms.
Recognizing Risk Factors for Pneumonia
In addition to accurately diagnosing pneumonia, doctors, nurses, and medical staff must be acutely aware of factors that place patients at increased risk for contracting pneumonia. For example, it is easier to develop pneumonia when the immune system is weak, especially in hospitals or after a course of antibiotics when the bacteria become antibiotic-resistant. Those most susceptible to pneumonia include:
Adults over 65
Children under the age of 2
Medical workers
Smokers
Individuals prone to alcohol abuse
Obese individuals; and
Proper Diagnosis and Treatment of Pneumonia is Essential
Since pneumonia often appears like other illnesses, accurate and timely diagnosis and treatment is crucial. To diagnose or rule out pneumonia, doctors often physically examine you by tapping your back and listening through a stethoscope for fluid, bubbling, rumbling, crackling or wheezing in the lungs. They may also take your temperature, heart rate, blood pressure and check your respiratory function. Important questions for diagnosis include how long you have had symptoms, since pneumonia has a 10-day incubation period; what kind of medicines you take; if you have underlying conditions that would weaken your immune system; and whether you had recent contact with sick people. The doctor may also order tests, such as chest x-rays, blood panels, bronchoscopy, CT scan or pulse oximetry (measuring oxygen in the blood). You might also take a sputum test to check your saliva for bacteria.
If your doctor diagnoses pneumonia, they commonly prescribe antibiotics. There are no medications for viral pneumonia, but antivirals may shorten the length of recovery. Bacterial or fungal pneumonia is treated with antibiotics targeting the specific bacterium or bacteria that caused the infection. Patients over 65 or patients with chest pain, difficulty breathing, low blood pressure, confusion, rapid breathing or chronic lung disease may require hospitalization. Children may respond well to medications like Tylenol, an inhaler or nebulizer for at home treatments, or respirators, IVs, antibiotics and oxygen at the hospital. How a patient fares with pneumonia depends on the type of pneumonia, the health of the patient prior to contracting the illness, age, severity of the illness, and underlying chronic conditions. Identifying pneumonia as soon as possible and initiating medical intervention can be highly beneficial when seeking to eradicate the illness and prevent further complications or disease progression.
At risk patients are more likely to suffer pneumonia complications, such as blood infections, kidney failure, heart failure, respiratory failure, fluid buildup in the lungs, or lung abscess. In addition, individuals with untreated pneumonia are at greater risk for the bacteria spreading and poisoning the bloodstream, breathing difficulties which may require breathing machines, infected fluid around the lungs and lung abscesses, which are pus pockets in or around the lung. Regardless of the situation, pneumonia complications are serious and undiagnosed or untreated infections can be fatal.
Victim of Pneumonia Malpractice in NJ, What can I do?
If you suffered complications or further harm after a doctor misdiagnosed, failed to treat, or mishandled pneumonia, you may be entitled to compensation. New Jersey provides legal recourse for victims of medical malpractice, many of whom pursue claims arising from wrong or late diagnosis of a condition or illness. To discuss your unique situation and learn more about filing a lawsuit for medical malpractice involving pneumonia, contact our team of attorneys today at 973-435-4551. A medical malpractice lawyer can prove invaluable when you want to understand and assert your rights.