NJ Diabetes Malpractice Lawyers for Diagnostic, Treatment, Medications Errors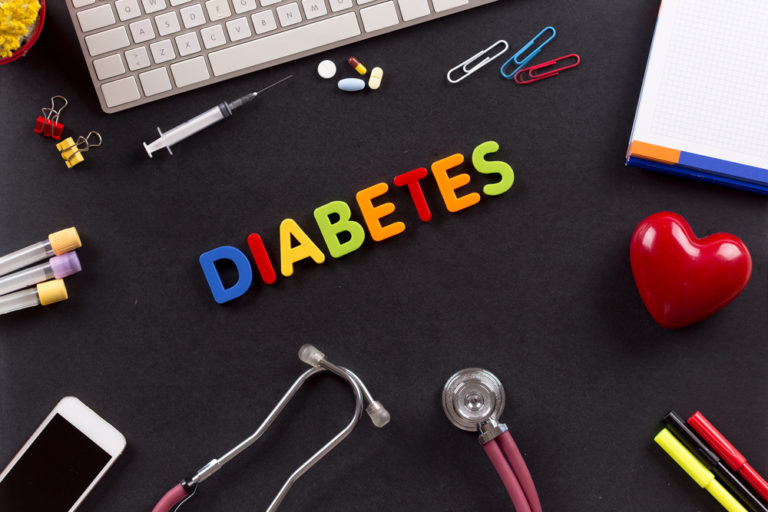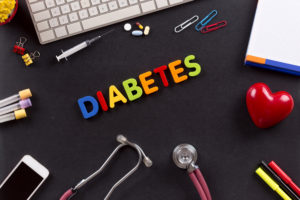 Medical negligence involving diabetes is extremely common, particularly as the number of diabetes cases in the U.S. has skyrocketed in recent years. It is now the 7th leading cause of death among Americans. Beyond the untimely deaths caused by diabetes, this condition is also the top cause of amputations, kidney failure, and blindness in the country. Unfortunately, there is no cure for diabetes. Instead, doctors must diligently diagnose, treat, and manage a patient's diabetic condition for the rest of their life.
With such severe complications and even death as possible outcomes, the cost of diabetes-related malpractice can be devastating for victims and their loved ones. If a patient is subject to delayed or misdiagnosis of diabetes, their doctor fails to properly treat or manage the condition, makes a medication error, or otherwise provides inadequate care with regard to diabetes, this can provide grounds for a medical malpractice claim. If you or a loved one lost their sight, a limb, a kidney, experienced diabetic ketoacidosis, or otherwise experienced complications from negligent car with regard to diabetes, contact our experienced New Jersey Diabetes Malpractice Attorneys at Fronzuto Law Group for help today. We will provide a free review of your case and discuss your potential eligibility for a lawsuit. (973)-435-4551.
Types of Diabetes Malpractice and Complications
Malpractice related to diabetes can occur in a wide variety of ways. For example, some patients experience complications due to inadequately monitored blood sugar levels. When a patient's blood sugar is allowed to get too high, or they are prescribed more insulin than they need, changes in the amount of insulin and glucose in the blood can lead to stroke, heart attack, or damage to the eyes, nerves, or kidneys. In the most severe cases, unmanaged blood glucose can result in coma or even death. Patients may also suffer pancreatitis and other injuries to the pancreas or other organs during surgery.
In some cases, a person with diabetes goes undiagnosed for a significant period of time, putting them at risk of further complications. Anyone with unmanaged blood sugar levels is at risk, including adults and children with Type I and Type II Diabetes. Pregnant women are at particular risk if their doctor misses the signs of gestational diabetes. This puts two lives at risk, with the potential to cause injuries or even death to both the mother and her baby.
Medication errors also occur frequently among diabetes patients, many of which can lead to severe side effects. For example, if a doctor fails to warn a patient about the possible side effects that may indicate a serious reaction to their medication, the person may suffer from diabetic ketoacidosis (discussed in greater detail below). Kidney disease and kidney damage are also possible risks of diabetes drugs and prescribing errors when treating diabetes.
What is Diabetic Ketoacidosis?
Diabetic ketoacidosis (DKA) is a dangerous complication of diabetes and a side effect of certain diabetes medications. This condition is marked by the accumulation of acid in the blood. When DKA occurs, the bloodstream becomes overwhelmed with a substance called ketones, which then causes the blood to become overly acidic. Diabetic ketoacidosis may be caused by errors with insulin therapy, certain medications used to treat diabetes, and other medical mistakes in the treatment of diabetes.
Possible signs of diabetic ketoacidosis include frequent urination, excessive thirst, pain in the abdomen, nausea and/or vomiting, shortness of breath, blurred vision, confusion, fatigue, loss of appetite, and fruity-smelling breath. If you experience any of these symptoms, seek emergency medical care. DKA can be life-threatening and must be diagnosed and treated immediately. Physicians may treat with rehydration, insulin therapy, and/or electrolyte replacement.
How Common is Negligence in the Diagnosis, Treatment and Management of Diabetes?
According to the malpractice insurers' trade organization Physician Insurers Association of America (PIAA), which covers approximately 60% of all of the physicians and dentists in the United States, there were 906 malpractice claims related to diabetes among treatment professionals between 1985 and 1996. There were several medical specialities affected most by diabetes-related negligence, including internists, general practice physicians, family doctors, and opthamologists.  The total compensation recovered in these cases amounted to $27 million.
Since that data was collected, the number of diabetes cases in America has continued a steep climb. In fact, recent estimates suggest that over 30 million Americans suffer from diabetes, accounting for 9.4% of the U.S. population. While there are 1.5 million patients diagnosed with diabetes each year, countless more are victims of delayed diagnosis and missed diagnosis. Specifically, among the 30.3 million adults afflicted with diabetes, 7.2 million were undiagnosed, a staggering over 31%.
According to data from the CDC, there were 644,988 adults with diagnosed diabetes in New Jersey in 2016. Considering the numbers alone, one can imagine how many of these patients suffer complications related to diabetes malpractice in the state.
Legal Help for Diabetes Malpractice Case in New Jersey
If you suffered the consequences of substandard medical care for diabetes, it is highly advisable to speak with an attorney and evaluate your legal options. You may have a case for compensation against the doctor, nurse, hospital, or other healthcare provider whose negligence left you permanently injured. We are here to provide a free consultation about your or your loved one's diabetes case in New Jersey and surrounding areas. Contact us today at (973)-435-4551 to discuss your potential eligibility for a malpractice claim.
Additional Information: