Rheumatologist Malpractice Lawyers in New Jersey
Representing Victims of Medical Errors in Rheumatology throughout NJ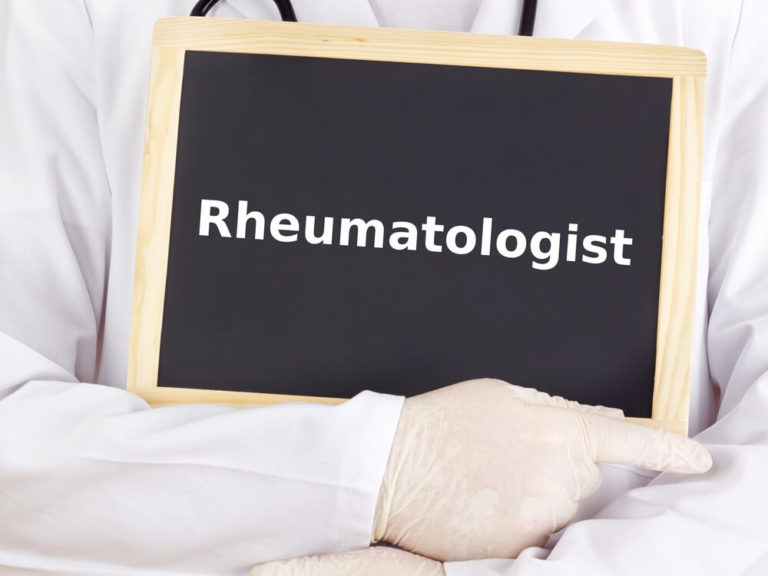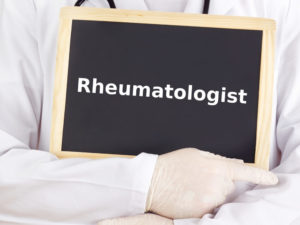 Rheumatologists are doctors specially trained in the practice of rheumatology, which concentrates on medical conditions and diseases affecting the muscles, joints, ligaments, and bones. A rheumatologist has expansive knowledge in the examination of the physical body, as well as the immunological system, for a wide spectrum of rheumatic diseases that require regular interaction with almost all other internal medicine doctors. While you may desperately need a rheumatologist to properly diagnose and treat an autoimmune disease or another debilitating condition, these healthcare providers can and do fall down on the job, often with devastating consequences for the patient. If you or a loved one suffered harm due to medical negligence in rheumatology, whether a rheumatologist failed to diagnose a disease, misdiagnosed your condition, or failed to render adequate care, you may have the legal basis for a medical malpractice claim.
Fronzuto Law Group is a highly skilled team of medical malpractice attorneys who frequently represent victims of negligence by doctors, nurses, hospitals, and other medical providers in New Jersey. With renowned medical malpractice lawyer Ernest P. Fronzuto at the helm, we zealously advocate for maximum compensation for our clients and accountability on the part of those who failed to provide them with proper care. If you have questions about filing a lawsuit against a rheumatologist in New Jersey or would like to speak with an experienced medical malpractice lawyer about your potential rheumatology negligence claim, simply contact us anytime 973-435-4551. You can also request a free case evaluation online by filling out our convenient online form.
Becoming a Rheumatologist
A rheumatologist is an internal medicine or pediatric specialist in diseases of the joints, muscles, soft tissue, bones and tendons, especially as they are affected by arthritis, autoimmune diseases, connective tissue conditions, collagen diseases and other conditions. It takes nearly ten years to become a rheumatologist, after studying four years of medicine or osteopathy, another three years in residency training in internal medicine or pediatrics, and another two or three years in fellowship for deeper training in diagnosis and treatment of chronic musculoskeletal and autoimmune disorders. If board certified in either of two licensing agencies, the American Board of Allergy and Immunology or The American Board of Internal Medicine, they must pass an exam, which is subsequently retaken every ten years, in addition to yearly continuing education. Board certification distinguishes a specialist as having advanced education.
Although extremely necessary in the medical field, these specialists in disorders of the musculoskeletal system are dwindling in numbers. It is estimated that by 2030, there will be half as many rheumatologists as are needed for an aging population. In fact, the number of people afflicted with arthritis continues to grow. About 67 million Americans will have some form of arthritis by 2030, almost 25 percent more than in the last 8 years. Despite the growing numbers of individuals with arthritis and autoimmune diseases, the doctors who specialize in treating them are becoming ever-fewer.
How Rheumatologists Diagnose and Treat Patients
Rheumatologists diagnose and treat a broad range of musculoskeletal conditions, many of which cause symptoms mirroring those of other diseases and disorders. Since autoimmune diseases can cause inflammation throughout the body, essentially the whole body may be affected at once or over time. Typical diseases that rheumatologists diagnose and treat include:
Arthritis
Lupus
Tendonitis
Osteoarthritis
Gout
Chronic back pain
Lyme disease
Myositis Scleroderma
Sjögren's syndrome; and
Vasculitis
All of the above and other diseases affecting the muscles, bones, joints, tendons, nerves and/or immunological system are serious, requiring prompt diagnosis and treatment in order to halt and prevent further progression. To properly diagnose patients, the rheumatologist must perform a comprehensive and detailed examination of the patient, including a thorough physical examination and patient history, to look for inflammation in the body and musculoskeletal system and to find clues as to the origins of the patient's symptoms. Family history is particularly important, as many patients inherit rheumatoid diseases.
Additionally, the doctor reviews prior blood tests and X-rays, ultrasounds, CT scans, MRI's, patient medications, and allergies to diagnose and plan treatment, such as medication, physical therapy, or referrals to other specialists. Sometimes it takes several visits to get a complete picture of the patient's specific diagnosis and underlying problems. Follow up progress visits are also critical for adjustments in treatment and diagnosis, patient coping mechanisms, as well as prevention and quality of life improvement.
Patients may be treated on outpatient or inpatient basis, depending on the severity of the patient's inflammatory disease, whether the patient requires hospitalization, or their disease is life threatening. Since many rheumatoid disorders last a lifetime and anyone from birth to old age may be afflicted, the doctor and patient relationship may extend over decades, regardless of race or gender.
Medical Malpractice among Rheumatologists
Rheumatological diagnosis is complex. Since there is no single test that diagnoses a patient's symptoms, a rheumatologist must pay careful attention to each patient's unique symptoms and tailor a treatment approach that works for that individual patient. Clinical assessment is largely how most rheumatic diseases are diagnosed, with a patient reporting the onset, the various symptoms of pain, swelling, stiffness or other symptoms, along with the patient's prior medical history, daily activities, and life circumstances. In the realm of rheumatology, diagnosis is not as easy as consulting a book with the symptoms outlined and easily drawing a conclusion as to the cause.
Often, when other doctors cannot determine what condition the patient has and have tried treatments and medications that are unsuccessful in part or whole, they refer the patient to a rheumatologist. Thus, the rheumatologist may see a patient with an incomplete medical picture or with prolonged pain that may lead to permanent damage. Given the difficulty in diagnosing rheumatological disorders, rheumatologists are often the subject of medical malpractice claims. The two primary grounds for malpractice lawsuits in rheumatology are time-related, including failure to diagnose and failure to treat in a timely manner.
Rheumatology Misdiagnosis and Missed Diagnosis
Delayed diagnosis, missed diagnosis or misdiagnosis by a doctor may lead to a patient's injury or further injury by missing treatment opportunities to prevent or resolve symptoms, by taking too long to diagnose, or by telling the patient they have nothing wrong with them when they, in fact, do. Also, a doctor may not identify condition complications or other related or unrelated diseases. Since not all diagnostic errors are malpractice, to determine if a rheumatologist was competent in diagnosing, the practitioner's diagnosis competency is measured against other doctors of the same specialty to answer that question.
Doctors use a differential diagnosis method in arriving at a treatment plan. They evaluate the patient initially, making a list of diagnoses from the most likely diagnosis to the least. Then, after taking the patient's full history—familial, medical and symptoms—ordering tests and referring the patient to specialists, the process of elimination begins. Some diagnoses will fall off, narrowing the possibilities and hopefully, narrowing to one diagnosis. However, it's not always that simple as new information arises that may add to the diagnostic list. For diagnostic malpractice in rheumatology, there are a variety of ways in which the doctor's process may have been flawed. For example, perhaps the doctor did not include the correct diagnosis on their list but a reasonably competent doctor under similar circumstances would have. Or perhaps the rheumatologist made the right diagnosis but failed to test or coordinate efforts with the right specialists to confirm the diagnosis. Sometimes the diagnosis is incorrect because of faulty or inaccurate test results, radiological findings or other tests.
Rheumatology Medication Errors
Medication errors may also harm a patient with a condition requiring a rheumatologist's care. For example, a rheumatologist may make an error when the wrong medication is prescribed due to misdiagnosis, or by prescribing the wrong medication for the right diagnosis. The most common error, however, is under or overdosing a patient, whether by prescription, administering or equipment malfunction.
Filing a Lawsuit for Rheumatology Malpractice in New Jersey
A patient may sue for medical malpractice if they have reason to believe that a healthcare provider, hospital or doctor negligently caused them injury during the diagnostic or treatment process. Negligence is measured against a standard of care, which are the generally accepted medical treatment, procedures and practices used for patients of a certain age, medical condition and in a given medical specialty. To win, the plaintiff must demonstrate that the rheumatologist or other healthcare provider breached the standard of care and directly caused the patient harm. Medical expert testimony is most often a critical source of evidence to prove breach and causation.
In New Jersey, a patient has two years from the date of the breach or from the time a patient discovers or reasonably should have discovered they were injured by the defendant medical provider or providers, to file a lawsuit for medical malpractice. In the case of a birth-related injury, a lawsuit must be filed before the minor turns 13. A rheumatologist malpractice plaintiff may recover compensatory damages for medical bills due to the injury, non-economic pain and suffering damages, and punitive damages. Only extreme recklessness, fraud or malice of the healthcare provider will justify punitive damages, which are capped at five times the compensatory damages or $350,000, whichever is greater. There is no limit to compensatory damages that a victim may recover for rheumatologist malpractice in New Jersey.
A New Jersey Rheumatologist Malpractice Lawyer can Help with Your Case
If you have been a victim of medical malpractice by a rheumatologist or otherwise suffered harm due to rheumatology errors in New Jersey, you will want to have the most knowledgeable and experienced medical malpractice attorney to guide you through the process. Medical malpractice is a highly complex area of litigation requiring expertise in both the legal and medical arenas. The seasoned attorneys at Fronzuto Law Group are thoroughly prepared to advocate for you and fight for the highest possible damages via verdict or settlement. Contact us today at 973-435-4551 for a free consultation.