Failure to Diagnose, Treat, & Manage Chronic Conditions in New Jersey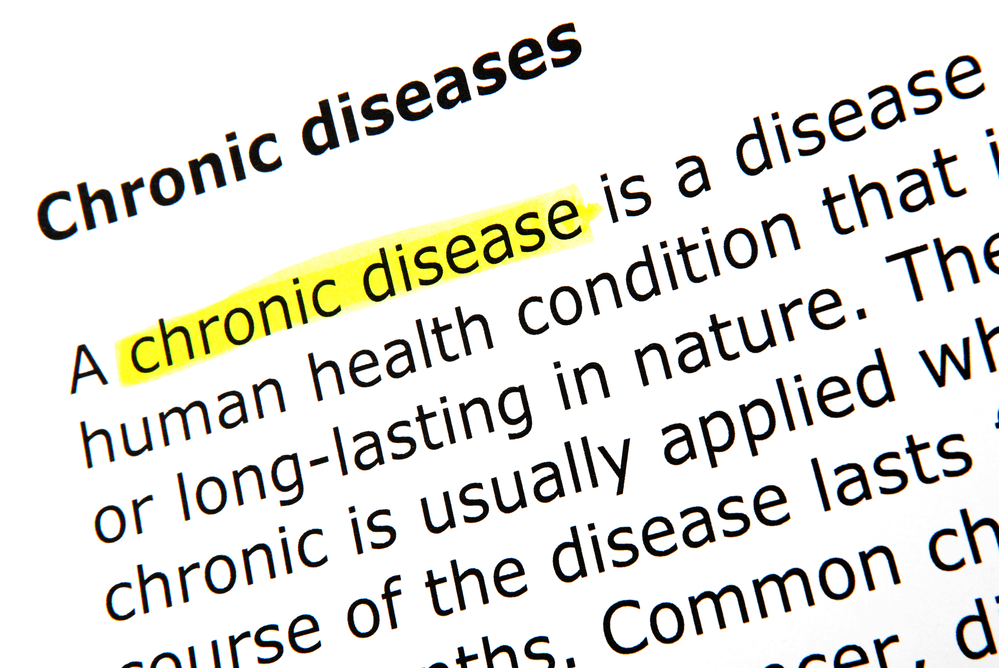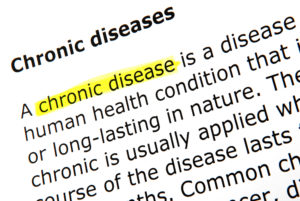 Chronic diseases have become increasingly common in New Jersey and across the United States. In fact, government agencies have dedicated significant resources to investigating and educating medical professionals and citizens about chronic conditions, as well as their effects on healthcare costs, communities, and society as a whole. Today, it is very likely that you or someone you love suffers from a chronic disease like high blood pressure (hypertension), diabetes, Chronic Obstructive Pulmonary Disease (COPD), heart failure, kidney disease, asthma, or another ongoing medical condition that requires ongoing care. Generally, chronic diseases cannot be "cured" but can be treated and managed through medications, intermittent testing, and consistent monitoring by a doctor. When dealing with one of these conditions, receiving appropriate medical care is vital to prevent your health from deteriorating and avoid further complications. Sadly, doctors and hospitals often fail to diagnose, treat, and otherwise provide proper care for patients with long-term conditions, which may spell catastrophic consequences.
If you or someone you love has been a victim of medical errors by an ER physician, cardiologist, general practitioner, or even a hospital in New Jersey, you deserve compensation for undue financial losses, as well as pain and suffering resulting from these mistakes. We encourage you to contact our highly skilled attorneys for more information about your legal options in New Jersey. Contact us today 973-435-4551 to discuss your potential medical malpractice lawsuit in a free consultation.
What is a Chronic Disease?
A chronic disease is defined as an illness or condition that progresses slowly, exists over a long period of time, and generally does not resolve completely. While these illnesses will not typically result in death immediately, they can significantly hinder a person's quality of life, negatively affect their regular functioning, and hinder their ability to conduct activities of daily living. Many of these conditions are not preventable through vaccination and cannot be completely cured after taking a prescription for a specified period of time. In other words, most people diagnosed with a chronic disease do not receive a course of antibiotics or instructions to rest and drink fluids. Instead, their condition requires ongoing management, potentially for the rest of their lives.
Common examples of chronic diseases include diabetes, hypertension, and high cholesterol. The rates of these conditions have continued to rise among Americans for years, leading to more and more doctor's visits, emergency room visits, and hospitalizations. In fact, 60 percent of adults in the United States had at least one chronic disease or illness, as of data from 2014. Further, 42 percent of these individuals suffered from two or more chronic conditions.
Medical Errors with Chronic Conditions
When considering the numbers, it is not surprising that numerous medical occurs involving chronic conditions like COPD, heart disease, and high blood pressure. However, the number of people who suffer further health problems and complications like heart attacks and strokes due to inadequate medical care for a long-term condition is simply unacceptable. The New Jersey Hospital Association (NJHA) recognizes the extent of this problem in its chronic conditions report. The report examined hospital readmissions involving chronic illnesses in New Jersey, attributing the high rates in part to inadequate care and failure by doctors, hospitals, and other treatment providers to coordinate when treating patients.
So how do medical errors occur for people with chronic conditions? First and foremost, doctors may fail to recognize the signs, run appropriate tests, and ultimately diagnose these conditions when patients initially explain their symptoms. In other cases, the diagnosis is delayed for months or even years due to negligence on the part of a physician or another medical professional who should have taken more timely action. Other people are forced to cope with the often devastating results of being misdiagnosed with another illness, which may further compound their suffering.
Some individuals may be diagnosed at the outset with a condition like high cholesterol or diabetes, and not receive necessary information  about taking medications or the need to refill prescriptions when they run out. Doctors may also make errors with medications, prescribing the wrong type, the wrong dosage, or failing to consider adverse drug interactions with other medications that patients may be taking. Moreover, physicians and others may fail to follow up with a patient who ultimately returns to the emergency room with the frightening symptoms of a heart attack or respiratory distress. These and many other forms of medical malpractice may cause irreparable harm.
Do I Have a Case for Negligence Treating a Chronic Condition in NJ?
The best way to find out if you may have a claim for medical negligence is to discuss your unique circumstances with an experienced New Jersey medical malpractice attorneys. At Fronzuto Law Group, we concentrate our practice on the highly complex area of law in order to provide the best possible representation to clients who have suffered harm due to medical errors and inadequate care. With centrally-located offices, we serve the entire state of New Jersey, including Passaic County, Bergen County, Essex County, Morris County, Hudson County, and other regions. For additional information and a cost-free, no obligation consultation, call 973-435-4551 now.
Additional Information: