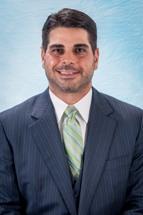 Fronzuto Law Group is pleased to announce that founder, Ernest P. Fronzuto, has been appointed the new Little Falls Municipal Court Judge. He will serve in this honorable role in addition to his continued advocacy for injured victims throughout New Jersey.
On Monday, January 9th, Mr. Fronzuto was appointed by Little Falls Mayor James Damiano during the Township Council meeting. He will soon begin a one-year term as the presiding judge in Little Falls Municipal Court, just minutes from the New Jersey offices of his private practice in Woodland Park.
This honor comes after a distinguished career in civil litigation, coupled with an enduring commitment to public service. Prior to this appointment, Mr. Fronzuto served as the municipal prosecutor in Woodland Park for 15 years. Of his new role, he said, "I was honored to serve as municipal prosecutor in Woodland Park. Now, I'm looking forward to a new challenge as municipal court judge in Little Falls. I'm honored they've selected me to fill the post as municipal judge."
In 2006, Mr. Fronzuto founded Fronzuto Law Group, a boutique firm that concentrates on plaintiff medical malpractice, product liability, and catastrophic injury matters. His character is reflected in the firm's commitment to counseling clients throughout the legal process, while employing highly effective strategies to achieve maximum compensation for injured victims and their families. For instance, the firm recently recovered $14.5 million on behalf of a young baseball player from Wayne who suffered a severe brain injury while using a defective aluminum youth baseball bat.
Ultimately, it is Mr. Fronzuto's passion for people that permeates his life. He perhaps most fully embodies the statement "Great leaders don't set out to be leaders; they set out to make a difference. It's never about the role, always about the goal."