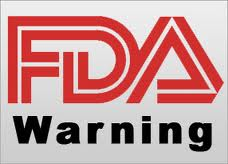 The Food and Drug Administration (FDA) has recently required more effective warnings about the potentially lethal consequences of combining prescription painkillers and sedatives. This announcement followed the filing of a petition by health directors of 16 states and 12 cities, resulting from a concern about the increasing occurrence of overdose of prescription painkillers.
The FDA has been the subject of much criticism for its failure to react in response to the rapid increase in opioid-related overdoses since 1999. For example, in 2014, over 17,000 people died from these overdoses, and approximately 1 in every 3 accidental opioid overdoses in the United States also involves sedatives.
Some of the most commonly prescribed classes of medication in the US include opioid painkillers (ie. Vicodin, Percocet, and Oxycontin) and sedatives (ie. Xanax). Often, doctors prescribe these drugs simultaneously to treat separate symptoms such as pain and muscle spasms. However, opioids and sedatives both decrease heart rate and respiration. Consequently, when a patient ingests both, breathing problems, coma and even death may result.
The FDA now requires a "black box warning," on approximately 400 medications. A black box warning is the strictest warning in the labeling of prescription drugs by the FDA, and is used when there is reasonable evidence of an association between a drug and a serious hazard. In this case, these warnings caution about the interaction of sedatives and opioids, in an effort to curb the practice of doctors of simultaneously prescribing these medications. Drug companies must also provide informative pamphlets that explain the risks involved with mixing these medications.
Since the initial Drug Safety Communication, the FDA issued updated guidelines related to treatment and management of opioid addiction medications in combination with benzodiazepines and other central nervous system (CNS) depressants. The latest FDA recommendation is that although there is a risk of side effects when combining sedatives and opioid addiction drugs like methadone, the risks of leaving addiction to painkillers untreated poses greater harm to the patient. The FDA now recommends diligent management of these medications when prescribed together. 
Some physicians continue to ignore the current medical guidelines and medication labels involving and painkillers. When a physician negligently prescribes these medications and a patient suffers harm, this may provide grounds for a medical malpractice lawsuit.
Adverse Medication Interaction in NJ? Speak with a NJ Medical Malpractice Attorney Now
At Fronzuto Law Group, our highly skilled medical malpractice attorneys advocate for victims of opioid prescription negligence and other types of medication errors in New Jersey and New York. If you suspect that you or someone you love may have a claim involving opioids such as oxycodone, vicodin, hydrocodone, morphine, codeine, or fentanyl, contact our offices to receive a cost-free consultation and learn more about your available legal options.