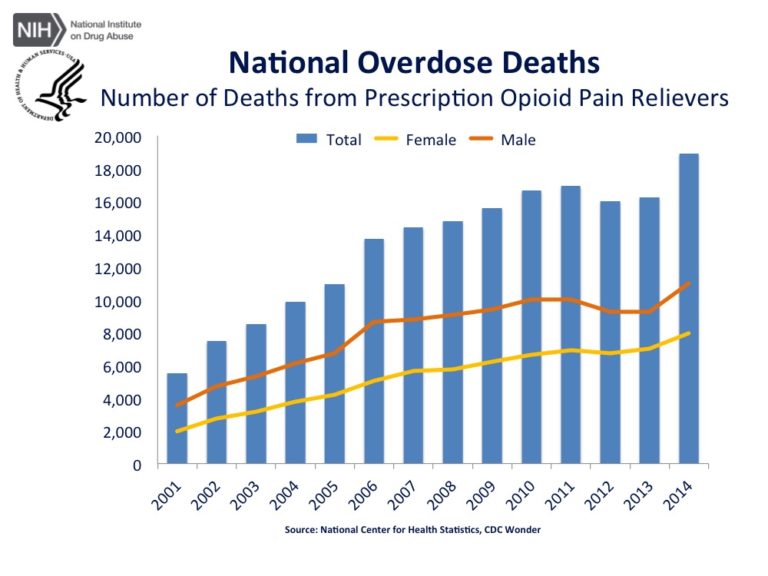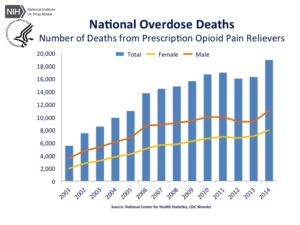 Prescription medications have changed our lives for the better in so many ways, curing illness, fighting infection, managing symptoms, and alleviating pain. However, many of these powerful pharmaceuticals also present a significant threat of abuse, taking hold in our society and claiming thousands of lives every year. The death of high-profile people and celebrities due to prescription overdose has catapulted this issue into the public discourse; however, the incidence of abuse and death due to pharmaceuticals has touched our consciousness on a much deeper level by invading our neighborhoods and destroying the lives of our families and friends. Opioid medications are among the most addictive and deadly prescription drugs, often resulting in a dangerous spiral wherein pain management turns to euphoria, continued use, and total dependence. The problem of opioid addiction and death also raises a significant question about physician responsibility and liability for prescription negligence. In New Jersey, negligent prescribing of opioids that results in harm or death to the patient may provide grounds for a medical malpractice lawsuit.
If you have questions related to prescription negligence with opioids such as Oxycodone in New Jersey, or mistakes prescribing painkillers caused harm to you or someone you love, contact the medical malpractice lawyers at Fronzuto Law Group for a free consultation. You can learn more about the rights of patients who suffer harm due to prescription malpractice in NJ and discuss your possibility to obtain a financial recovery by reaching out to our firm online or by phone at 973-435-4551. We are available anytime to assist you.
Opioid Overdose and Death by the Numbers
The United States Centers for Disease Control and Prevention aggregates data involving prescription drug death rates, as well as death rates related to certain narcotics such as heroin and cocaine. According to the most recent data provided by the CDC, there was an over 300 percent increase in overdose deaths involving opioid pain relievers from 2001 to 2014. In addition, the CDC reports that individuals addicted to opioids are 40 times more likely to turn to heroin, which is a much less expensive drug that produces a similar effect in the brain. Death rates from heroin overdoses saw a 6-fold increase between 2001 to 2014, some of which we can infer began as opioid dependence. These numbers are astounding, but unsurprising when we delve deeper into the numbers. Consider this: both sales of prescription opioids and the overdose death rate roughly quadrupled from 1999 to 2008, according to the American Society of Addiction Medicine.
Opioid Prescription Negligence
Medical professionals in New Jersey are expected to operate with extreme care when prescribing opioids, due to the highly addictive nature of these drugs and the risks that they pose with regard to abuse and overdose. Under New Jersey law, doctors who negligently prescribe opioids may be held liable if the patient suffers an injury or death as a result of abuse or misuse of the medication. When prescribing an opioid for pain management, the doctor must select the correct medication, at the correct dosage, for the appropriate period of time. He or she must also continually monitor the patient's use of the drug, with particular oversight in cases involving patients with a history of substance abuse. 
In one case involving this issue, specifically Taglieri v. Moss, 367 N.J. Super. 184 (App. Div. 2004), a doctor was held liable for over-prescribing prescription drugs to patients, one of whom died from a fall while under the influence of the medication. Another patient became addicted to the medication after receiving thousands of post-dated and undated prescriptions.
The Established Standard of Care
The "Limitations on prescribing, administering or dispensing of controlled substances; special exceptions for management of pain" is outlined in New Jersey law N.J.A.C. 13:35-7.6, formulated by the Board of Medical Examiners. This policy states the following:
(a) When prescribing, dispensing or administering controlled substances, a practitioner shall ensure that a patient's medical history has been taken and physical examination accomplished, including an assessment of physical and psychological function, underlying or coexisting diseases or conditions, any history of substance abuse and the nature, frequency and severity of any pain. The medical record shall reflect:
1. A recognized medical indication for the use of the controlled substance;
2. The complete name of the controlled substance;
3. The dosage, strength and quantity of the controlled substance; and
4. The instructions as to frequency of use.
(b) With respect to Schedule II controlled substances, unless the requirements of (c) below are met, a practitioner shall not authorize a quantity calculated to exceed 120 dosage units or a 30-day supply, whichever is less.
(c) A practitioner may exceed the 120 dosage unit limitation for Schedule II controlled substances in (b) above, if the practitioner follows a treatment plan designed to achieve effective pain management which has been tailored to the needs of a patient who is suffering pain from cancer, intractable pain or terminal illness. 
(d) When controlled substances are continuously prescribed for management of pain for three months or more, the practitioner:
1. Shall review, at a minimum of every three months, the course of treatment, any new information about the etiology of the pain and the patient's progress toward treatment objectives;
2. Shall remain alert to problems associated with physical and psychological dependence; and
3. Shall periodically make reasonable efforts, unless clinically contraindicated, to either stop the use of the controlled substance, decrease the dosage, try other drugs such as nonsteroidal anti-inflammatories, or treatment modalities in an effort to reduce the potential for abuse or the development of physical or psychological dependence.
Contact NJ Opioid Malpractice Lawyers Today
Doctors have a clear responsibility to prescribe opioids and other pain medications in an appropriate manner. Obviously, doctors cannot be held responsible for all cases of opioid abuse or overdose among patients who are in their care; however, in some cases, a deviation from the standard of care that contributes to an injury or death can constitute medical malpractice.
Generally, if the doctor negligently prescribed a drug (outside of the established standard of care) or failed to take a comprehensive history including a patient's history of abuse, and the patient suffers an injury or death as a result, the doctor may be held liable. Each case is unique and must be thoroughly investigated to determine liability. If you or someone you love is facing an opioid-related injury or death and you suspect that prescription negligence may have been involved, contact the New Jersey medical malpractice attorneys at Fronzuto Law Group today for a cost-free consultation.
For additional information pertaining to this issue, access the following article: NJ Practitioner Liability for Patient Opioid Abuse