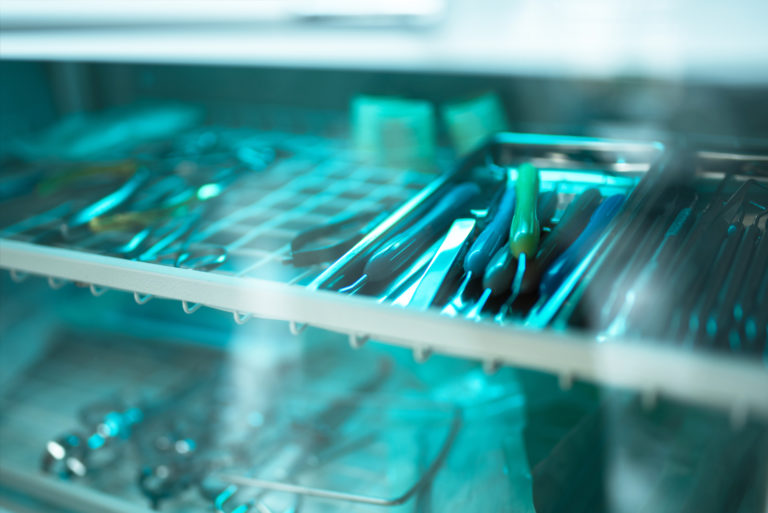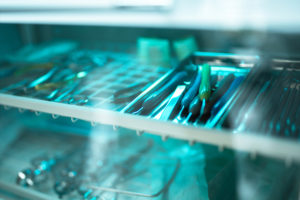 The topic of medical malpractice at surgical centers is in the news yet again, as reports emerge that over 3,000 patients may have been exposed to serious infections including HIV, hepatitis B, and hepatitis C, at a surgical center in Saddle Brook, New Jersey.
Surgical centers in New Jersey have been the subject of public outrage, as investigations revealed lack of oversight and thousands of adverse events among patients seeking treatment. As experienced New Jersey medical malpractice attorneys, we often assist clients who have suffered injuries from medical errors and substandard practices at surgery centers. For more information about negligence at surgery centers, read on, and please contact the attorneys at Fronzuto Law Group if you have questions about your specific case.
Medical Errors & Adverse Events in New Jersey Surgical Centers
Until recently, surgical centers in New Jersey have not been subject to the same oversight as other hospitals and medical centers. Prior to a legislation adopted under former Governor Chris Christie, only half of the state's 300 surgical centers were required to report to New Jersey's Patient Safety Reporting System. In fact, a total of 159 centers were overseen by the doctors' licensing board, as opposed to the state Health Department.
An investigation by The Record and NorthJersey.com revealed over 1,200 adverse events in surgery centers between September 2008 and September 2017. These adverse events include serious preventable injuries and permanent disabilities, patients becoming comatose during surgery or postoperatively, as well as patient deaths. In all, 52 people died at New Jersey surgical centers between September 2008 and January 2017. Keep in mind, this data reflects only what we know through available public records and medical malpractice claims filed in New Jersey courts.
The safety and health concerns surrounding surgery centers is well-founded, as the aforementioned investigation also found insufficient supplies and resources to address medical emergencies that may arise while patients are under anesthesia or in surgery.
What Happened in Saddle Brook Surgical Center?
The New Jersey Department of Health announced that patients who underwent procedures at HealthPlus Surgery Center in Saddle Brook between January and September may have been exposed to HIV, hepatitis B and hepatitis C, while receiving care.
The surgery center's administrator, Betty McCabe, said "deficiencies in infection control in both our sterilization/cleaning of instruments and the injection of medications may have exposed patients to blood borne pathogens …"
The Saddle Brook surgical center was closed by the Department of Health between September 7 and September 28. Thus far, department officials have qualified the risk of infection as "low" but are recommending patients get tested. There have been no patient infections reported as of now; however, 3,778 individuals are faced with possible exposure.
The former owner of this particular center, Yan Moshe, had no prior experience with owning or operating a hospital. He was also the owner of a surgical center in Hackensack that failed to meet safety regulations and was cited by the Department of Health. He owns yet another medical center in Secaucus, formerly known as Meadowlands Hospital Medical Center and renamed Hudson Regional Hospital. It is hard to believe, but Saddle Brook's HealthPlus Surgery Center is referring patients who need to be tested to the Hudson hospital.
Injured by Surgical Center Malpractice in NJ
Health officials are concerned that the inadequate sterilization of tools, improper handling of instruments, and faulty injection practices at the surgical center in Saddle Brook, NJ, may have paved the way for HIV and hepatitis to spread among patients. This recent case just serves as more evidence of a larger problem with surgery centers in New Jersey, which lack many of the regulations and patient safeguards to which hospitals and academic medical centers are permanently bound.
The surgery centers in our state are highly profitable in many cases, offering convenience and lower-cost to patients who seek procedures ranging from colonoscopies to plastic surgery. Medical errors are a rampant problem in all medical settings, as the third-leading cause of death in the United States. The known safety and quality failures that exist in these settings can only inform a more frightening and dangerous reality in the surgical centers treating New Jersey patients every day.
Our medical malpractice firm sees devastating and abhorrent cases of negligence in a vast array of medical facilities in New Jersey on a regular basis. When medical errors and substandard care at surgical centers, hospitals, and local doctors' offices lead to patient injury and death, we zealously advocate for victims to achieve just compensation. The reality is this: patients receiving care at surgical centers should not be concerned about contracting serious infections like HIV and hepatitis because the facility is insufficiently cleaning and handling its tools and surfaces. This type of negligence cannot stand and should not be tolerated. If you or a loved one has suffered harm while receiving medical care at a surgical center in New Jersey, call us today at 973-435-4551 to learn more about your legal options.
You can find additional information about the recent incident in Saddle Brook in this article: More than 3,000 patients may be exposed to HIV, hepatitis