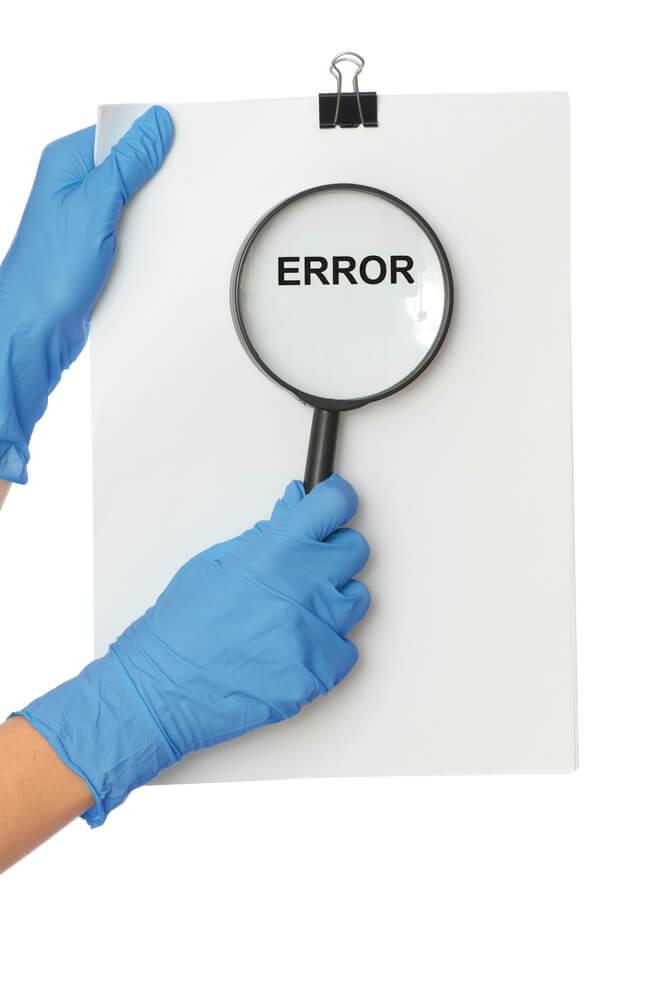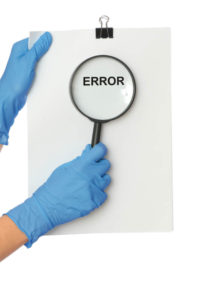 A landmark study, conducted by researchers at Johns Hopkins University School of Medicine, indicates that medical error is now the third-leading cause of death in the United States, resulting in the untimely deaths of 251,000 Americans each and every year.
The aforementioned study published in the BMJ, formerly known as the British Medical Journal, investigated medical error, a phenomenon that is not included in the Centers for Disease Control and Prevention's (CDC) annual reports of the most common causes of death in the U.S. The reason for this lack of inclusion is simple: the CDC compiles its list utilizing death certificates provided by medical professionals, funeral directors, medical examiners, and coroners. Death certificates require an attribution that falls within the International Classification of Disease (ICD) code, which does not include medical errors among the possible causes of death.
This striking research utilizes relevant scientific literature to evaluate medical error as another potential cause of death in the United States, finding ultimately that it ranks third among the leading causes, second only to heart disease and cancer. The other common culprits include: respiratory disease, accidents, stroke, Alzheimer's, and diabetes.
What Constitutes a Medical Error?
It is important to understand that many decisions and actions, or lack thereof, are subsumed within the category of medical error in the scientific community. A medical error can manifest as an "unintended act of omission or commission, or one that does not achieve its intended outcome; the failure of a planned action to be completed as intended (an error of execution), the use of a wrong plan to achieve an aim (an error of planning), or a deviation from the process of care that may or may not cause harm to the patient." Notably, medical error can occur at both the individual and the institutional level. In other words, a hospital's negligence may be equally responsible for a negative outcome as the treating physician in a given case. Consider the following:
An act of omission: this form of medical error encompasses failure to diagnose and/or treat a medical condition, including all forms of cancer, such as breast cancer, lung cancer, prostate cancer, etc.; heart attack or stroke; potential threats to the health of expectant mothers, such as gestational diabetes or preeclampsia, and birth defects that fall within the realm of "wrongful birth."
An error of execution: this form of medical error includes any type of surgical error, delivery errors and C-section errors that may result in birth injuries and/or long-term health consequences for mothers, anesthesia errors, and prescription negligence.
An error of planning: this type of medical error can occur in myriad forms, including any course of treatment that is inappropriate or against the established standard of care for a given condition. It can also involve medication errors, such as the selection of the wrong medication or prescribing of the incorrect dosage.
When considering the vast array of medical errors that can jeopardize the health and well-being of patients, it is not surprising that the results of human error, negligence, and misconduct claim the lives of so many innocent Americans each year. More disturbing, however, is the lack of progress made to eradicate medical errors since a report issued by the Institute of Medicine catapulted this issue into the public consciousness in 1999. The IOM report may have stated "To Err is Human," but in some cases, to err is simply wrong.
Medical Error Resulting in Injury, What are my Rights?
When patients trust their lives to the medical community and suffer undue harm due to medical errors, the law provides a vehicle through which to hold these negligent medical practitioners accountable. Lawsuits for those injured by medical negligence in New Jersey can provide damages to compensate victims for medical costs and expenses both now and in the future, necessary resources for further treatments and therapies, lost income due to time out of work or permanent disability, and pain and suffering. It is important to note, that your time is limited to file a claim.
Typically, the statute of limitations extends two years from the point at which you were injured or discovered that you were injured. However, infants and children who have been injured by medical malpractice have more time. Consulting with an experienced medical malpractice lawyer who can examine your specific situation and discuss the timeframe for filing is claim is highly advisable if you are seeking the most accurate answers to your questions.
The medical malpractice attorneys at Fronzuto Law Group serve as the standard bearers for injured patients in NJ, providing unwavering support and aggressive advocacy. If you suspect that you or someone you love has suffered complications due to a medical error, contact our New Jersey offices anytime at 973-435-4551 for additional information and a cost-free consultation. You can also fill out our convenient online form to request a free consultation now. 
Resources
Researchers: Medical errors now third leading cause of death in United States