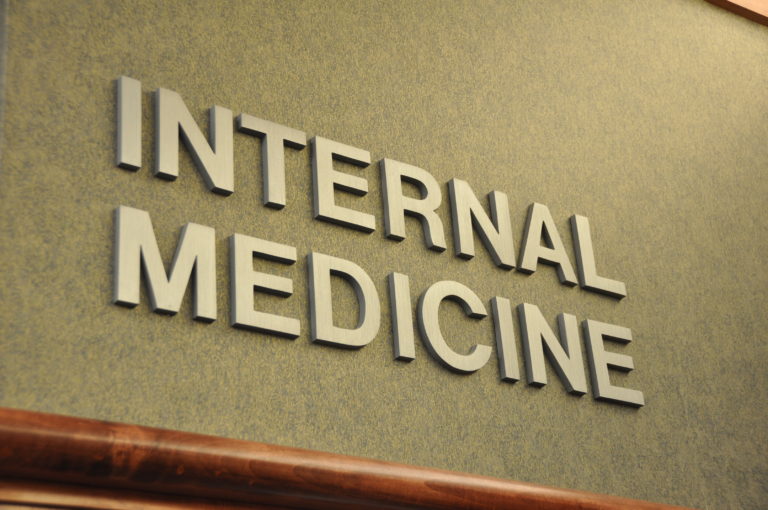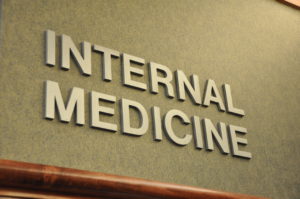 An internist, or internal medicine doctor, is a physician who specializes in providing medical diagnosis and treatment for adults. These doctors must complete at least seven years of medical school, followed by postgraduate training, in order to learn and become equipped in preventing, diagnosing, and treating a wide range of medical conditions and diseases affecting adult patients. While you have likely seen an internist at some point in your life upon reaching adulthood, and perhaps you have come to rely on an internal medicine physician for regular and recurring medical care, mistakes and negligence by internists can and do cause serious harm to some patients.
When these adverse events occur, victims may pursue maximum compensation for medical expenses, lost income, pain and suffering, and other losses incurred as a result of their injuries. At Fronzuto Law Group, our attorneys are highly skilled in providing legal representation to those who experience injuries resulting from medical malpractice by internists across the state of New Jersey. If you are wondering about filing a lawsuit against an internal medicine doctor in NJ, call 973-435-4551 for a free consultation. Our team is available 24/7 to answer your questions and explain your rights.
Understanding Internist Malpractice
Internal medicine is a medical specialty which encompasses a wide range of subspecialties. A subspecialty refers to a narrow area of medical study and knowledge within that specialty. Some of the subspecialties of internal medicine include: allergies, cardiology, endocrinology (gland disorders), gastroenterology (gastrointestinal disease), infectious disease, nephrology (kidneys), oncology (cancer), pulmonology (respiratory), and rheumatology (joints and musculoskeletal). Hematology is also a subspecialty of internal medicine, which involves doctors who specialize in blood diseases. Although internists may prove useful in the diagnosis and treatment of adult medical conditions, their errors can also lead to catastrophic harm.
In fact, a recent study examining the most common patient injuries and forms of medical malpractice among internal medicine physicians revealed astounding results: 58 percent of internal medicine negligence cases resulted in high-severity injuries for patients. This research was conducted by The Doctor's Company, a medical malpractice insurer that uses its access to physicians to gather valuable information about medical negligence. The study examined 1,180 medical malpractice claims against internal medicine doctors, also known as internists, between 2007 and 2014. The purpose of the study was to gain insight into the most common patient injuries, the severity of these injuries, the factors that contributed to injuries, and the most common conditions that resulted in patient harm.
Overall, the study showed that 58 percent of all medical malpractice claims against internists involve high-severity injuries, a broad category of injuries that encompasses deafness, loss of limb(s), loss of organs such as kidneys or lungs, paraplegia, blindness, brain injury, lifelong care, or fatal prognosis. The rate of high-severity injuries resulting from internist malpractice is significantly higher than the average for all physicians, which is 34 percent.
Top Forms of Negligence by Internal Medicine Doctors
As for the most common errors that lead to malpractice lawsuits against internal medicine doctors, the prevailing three are diagnosis-related, treatment-related, and medication-related. Diagnosis-related errors, which includes failure to diagnose, delayed diagnosis, and incorrect diagnosis, accounted for 39 percent of patient claims studied. The most common conditions subject to diagnosis-related errors are as follows:
Acute cerebral vascular accident
The second most common form of negligence among internal medicine physicians is negligent medical treatment, which accounted for 32 percent of patient claims in the aforementioned study. This category includes: failure or delay in obtaining a consult or referral; failure or delay ordering diagnostic tests; failure to consider available clinical information; and inadequate communication among healthcare professionals about a patient's condition.
The third leading form of internist negligence in patient claims involves medication-related errors, which accounted for 19 percent of the claims investigated by researchers. These allegations may be related to medication management (monitoring), failure to inform patients about medication side effects, and failure to identify and prevent drug interactions.
Common Injuries Resulting from Internal Medicine Physician Malpractice
Some of the leading injuries caused by internist mistakes and malpractice include:
Death: the most common result of injuries resulting from internist negligence (44 percent)
Infection: the second most common injury (16 percent); common infections involved in these claims include sepsis, pneumonia, and spinal epidural abscess
Malignancy: the third most common injury (13 percent)
Adverse Drug Reactions: the fourth most common injury (12 percent); involves adverse reactions to medications
Of course, patient injuries are highly variable, as is evidenced by the 84 different types identified within 1,180 claims. However, the severity of patient injuries and the likelihood of death among patients subjected to internist malpractice is extremely worrisome. Ultimately, this study demonstrates that patients who suffer harm as a result of internist negligence are much more likely to sustain a high-severity injury than victims of medical malpractice among doctors as a whole.
Our New Jersey Internist Negligence Lawyers can Help
At Fronzuto Law Group, our highly experienced medical malpractice lawyers are dedicated to achieving maximum compensation for victims of internist negligence in New Jersey. If you or someone you love suffered harm as a result of an internal medicine doctor's error, contact us at 973-435-4551 for a cost-free consultation. One of our seasoned lawyers will provide answers to your questions and an outline of your available legal options.