Antibiotics Lawsuit Attorneys in NJ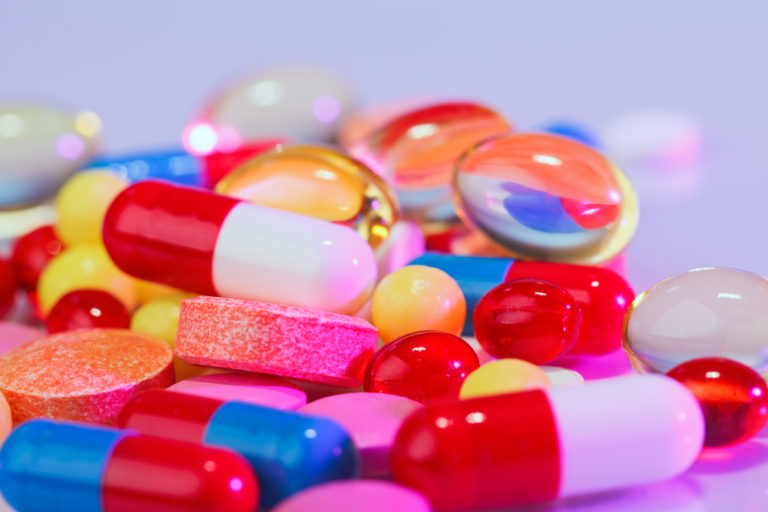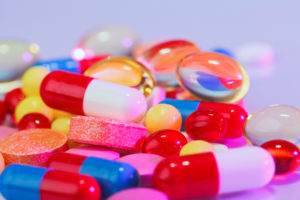 Antibiotics can be vital to your recovery from a disease or illness. These powerful medications fight infection and are used everyday to treat a broad range of diseases caused by bacteria. Unfortunately, with the potential to do so much good, antibiotics can also cause serious harm when improperly prescribed, administered, or otherwise provided to patients. Beyond this sad reality, a recent study identified a potential link between the use of antibiotics and an increased risk of developing colon cancer.
If you have questions about an antibiotic prescribing error that led to serious injuries for you or someone you love, contact Fronzuto Law Group today. Our medical malpractice lawyers have extensive experience assisting victims who suffered harm from medication errors in New Jersey to obtain the compensation and justice they deserve. Call (973)-435-4551 or fill out our form for a free evaluation of your case.
Increased Colon Cancer Risk with Antibiotic Use: Investigating the Link
The new study, published in the journal Gut, examined the potential connection between colon cancer risk and patients who were prescribed antibiotics. They accessed data from the UK's Clinical Practice Research Datalink (CPRD), the largest primary care database in the world, identifying 28,980 cases of colorectal cancer that occurred between 1989 and 2012 and comparing these to 137,077 controls. Researchers then evaluated these cases based on a variety of risk factors for colorectal cancer.
Ultimately, researchers found an association between oral antibiotic use and an increased risk of colon cancer, particularly cancers affecting the proximal colon. Notably, this association did not exist for cancers of the distal colon. The study's authors posited that antibiotics have a disruptive effective on the microbiome of the gut, which has been linked with a myriad of diseases, including asthma, inflammatory bowel disease, and yes, colon cancer.
Does Antibiotic Use Cause Colon Cancer?
While this study is thought-provoking, it is by no means definitive in its findings. Researchers noted that the connection between antibiotics and colon cancer has not been defined in terms of causation. In other words, antibiotics may contribute to colon cancer risk in some way, but may not be the main cause of the disease. Additionally, the colon cancer patients included in the study had wide-ranging risk factors for developing this cancer, including a history of smoking, alcohol use, a history of diabetes, and being overweight or obese. Regardless, the patients who developed colon cancer within 8 years were more likely to have taken an antibiotic drug than the people who did not develop the disease.
With regard to their findings, the study's lead author Cynthia Sears, MD, professor of cancer immunotherapy at Johns Hopkins Kimmel Cancer Center in Baltimore, said: "The primary message of this study is the importance of antibiotic stewardship: not treating common viral infections with antibiotics, using them for the shortest time period possible, and using targeted antibiotics rather than broad spectrum ones."
Sadly, medical misdiagnosis is among the primary reasons that doctors prescribe the wrong medication, give an improper dosage, or make other serious mistakes when treating patients with antibiotics.
Doctors' Responsibility when Prescribing Antibiotics
When a doctor-patient relationship has been established, the doctor takes on the immediate responsibility of providing an acceptable standard of care to the patient. This applies under any and all circumstances, including in cases involving prescription medications. And the responsibility to provide proper care to the patient extends far beyond physicians, encompassing nurses, medical technicians, anesthesiologists, hospitals, urgent care centers, pharmacies, and more. With so many people and entities involved in the treatment process, it is easy to see how a single error or mistake in the chain can lead to catastrophic results.
In the case of negligence involving antibiotics and other medicines, these cases may arise from simple carelessness, communication mistakes, fundamental flaws in the facility's system, overworked employees, an understaffed workplace, or failure to follow up with the patient. Depending on the unique situation, patients may suffer a host of serious complications, including adverse drug reactions, overdose, or disease progression due to lack of sufficient treatment. Even over-prescribing antibiotics can be dangerous, as is evidenced from the study above and many others.
Who can Help me if I Suffered Harm from Antibiotics Mistakes in NJ?
If you are wondering about your legal rights when dealing with complications or injuries from medical negligence with antibiotics, our attorneys can help. Contact us at (973)-435-4551 for more information and discuss your potential claim.
Resources: