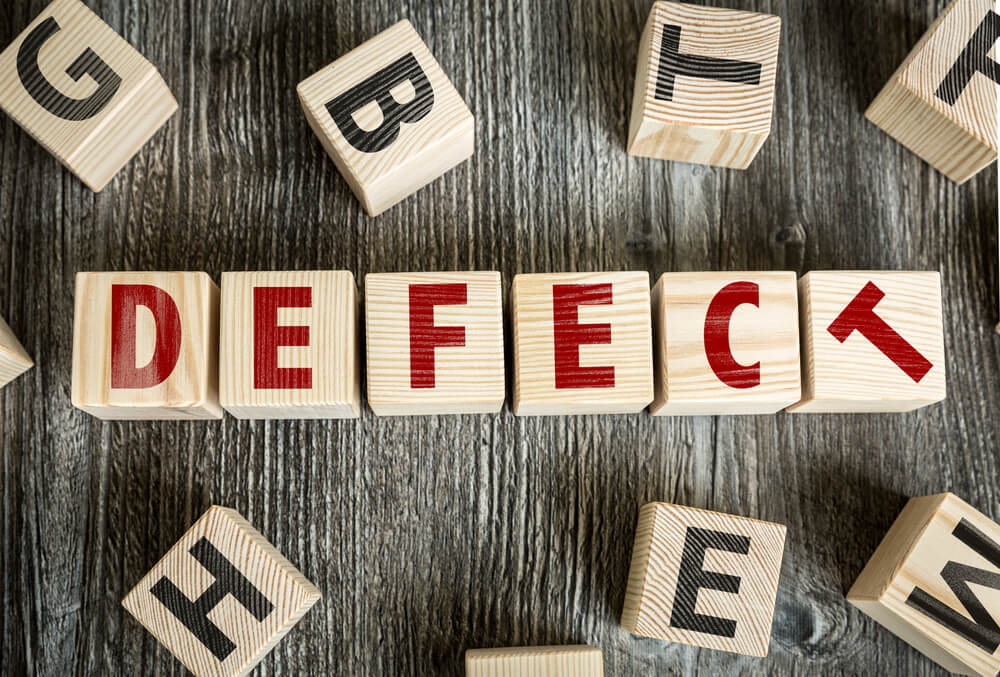 You carefully researched and tested all of the baby car seats before buying one, relying on brand recognition for safety, consumer reports, and recommendations from other parents. After all that precaution, you could never have predicted that your baby's car seat would fail when you needed it most. The car seat was defective, and your baby was injured. Who is responsible for your baby's harm?
Governing Law on Defective Children's Products in New Jersey
When someone is injured by a defective product, they may sue the responsible parties in a product liability claim. The New Jersey Product Liability Act governs products with design, manufacturing and marketing or warning defects. These constitute the three main categories of defective products, including those with inherently flawed designs, those which have been defectively manufactured, and those which do not contain appropriate instructions or adequately warn the consumer of the risks of product usage.
Three Main Categories of Children's Product Defects
Defectively designed products are carelessly created or inadequately designed, and so, pose an unreasonable danger risk. A plaintiff suing a product designer must prove that the product's risk of harm is greater than the product's usefulness or that an alternative safer design was available which would have reduced such risk to the user.
For a defective manufacture claim, the plaintiff must show the product was made with poor materials, carelessly assembled, or negligently inspected. In other words, the claim rests on proving that the product was not manufactured to design specifications or not equal to identical products. The third type of product liability claim is defective marketing by unreasonably failing to warn the public of the product's proper and improper use or to provide adequate instructions.
Common Defective Products that Pose Dangers to Infants and Children
Products both designed for children and others can be dangerously defective to infants and children. As for products designed for children, toys, highchairs, cribs, strollers, carriages, and car seats are especially dangerous as these products are used daily. Even foods, like baby food or infant formula, if defective, can cause tremendous harm. As a result, the U.S. Product Safety Commission lists products both aimed at children—like children's bicycle helmets and strollers —as well as household items, like dresser chests that can fall over on a small child if unanchored, in weekly recalls for defects. Other types of defects commonly found in children's products prompting recalls are products containing lead paint or flammable material.
And not just home products, defective products at hospitals can cause newborns devastating injury, specifically, defective forceps or feeding tubes. Despite hospital tools and medications going through the FDA approval process, defects may only be discovered later when the products are already distributed and sold, prompting a recall. About 100 children's products are recalled annually. And though they may be recalled, they may still be in people's homes or on store shelves if the manufacturer voluntarily recalls but does not publish it widely.
Children's medications are another life-threatening source of possible harm, whether hospital drugs or over-the-counter cold and fever remedies, which can cause children to become gravely ill when harmful microbes or other contaminants cause infections. The FDA, which oversees drug products and sales, lists medication recalls on their website and classifies defective drugs into three classes. Class I drugs cause serious illness or death, Class II drugs pose a lesser threat of serious or long-term illness, and Class III drugs violate FDA labeling and manufacturing regulations. For example, several big brand name children's cough medicines have been recently recalled for risk of overdose because the plastic measuring cups lack some dose measuring lines—a failure to adequately warn or instruct defect.
Understanding Dangerous and Defective Toys
The most common dangers, however, remain in toys. Lead in toys, jewelry, bibs, lunchboxes, and clothing, if ingested, can cause brain damage, leaving children with learning, neurological, and intellectual difficulties. Lead accumulates in a child's body after numerous exposures when children put toys with lead paint in their mouths, which is especially devastating to babies with undeveloped nervous systems. Severe lead poisoning can lead to seizures, hyperactivity, and kidney damage. It is estimated that 1 out of 40 children under the age of 6 have unsafe levels of lead in their systems.
Another harmful material, phtalates or chemicals that soften plastic (EHB, DDP, and BBP), found in toys, tools, teething rings, rattles, baby powder, pacifiers, bottle nipples, toothbrushes and food packaging, act like hormones, causing imbalances in the endocrine system, reproductive defects, and testicular cancer. Finally, small, powerful magnets found in toys, on refrigerator magnets and in jewelry are hazards to children. If swallowed, they are life-threatening as they can obstruct intestines, create holes in the stomach, cause infection and even death. The magnets are hard to detect in the body and the symptoms, vomiting, nausea, and diarrhea can look like other childhood illnesses.
In fact, all toys with small parts that can be broken off and choked on, toy parts with ribbons or other strings and ropes that can strangle a child, water-absorbing toys that can cause choking, and toys with electrical components that can cause burns are dangerous. Even toy chests pose a danger when they fall on children or entrap them inside, suffocating them. Some products affecting children, like toy chests, are not necessarily made defectively but designed dangerously, often unwittingly. Unfortunately, these latent defects do not become apparent until a child is injured. Even ordinary household items that children play with can be harmful when they have detachable parts, sharp edges, or toxic material, which is why the Child Safety Protection Act, legislation for labeling and designation of potentially hazardous toys, was created.
Determining Liability for Defective Children's Products
So, who is responsible for your child's injuries? Not only the manufacturer and designer of the product, but also the retailers and distributors can be potential sources of liability. In fact, product liability claims can range in who is determined to be responsible for a defectively designed, manufactured, or marketed product, meaning a recovery may be sought in a claim against one or more parties in the product chain. Strict liability eliminates the plaintiff's burden to prove that negligent or intentional acts led to injury, while negligence claims hinge on the idea that the manufacturer failed to take reasonable steps to ensure product safety, thus breaching their duty of care to consumers, including parents and their children.
When filing a defective children's product claim, plaintiffs can seek reimbursement for any losses, including medical expenses, necessary accommodations for the child's care, loss of income while caring for the sick or injured child, and pain and suffering, resulting from the defective product. Additionally, punitive damages may be awarded in some cases to punish the designer, manufacturer, or marketer at five times the compensatory damages or $350,000.00, whichever is greater.
Our Children's Product Liability Attorneys Advocate for Injured Infants and Children Across NJ
If your child has been injured or suffered wrongful death due to an unsafe, defective children's product in New Jersey, it is critical to seek out knowledgeable legal counsel and explore your legal avenues toward just compensation and accountability from those responsible. Vulnerable children should not be victimized by manufacturers, product designers, retailers, or distributors who pervade the market with dangerous toys or products that can harm infants, children, and their unsuspecting parents. Contact Fronzuto Law Group at 973-435-4551 to find out how our experienced product liability attorneys can help you pursue compensatory and other damages resulting from your child's injury. We handle defective children's product claims on behalf of clients throughout New Jersey and our team is here to provide you with a free consultation and review of your child's case.