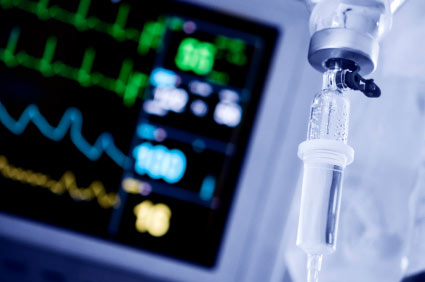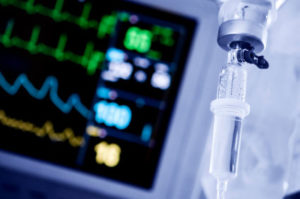 The medical community is engaged in an ongoing debate about the benefits and risks associated with use of anesthesia among pediatric patients under age 3. After the U.S. Food and Drug Administration (FDA) issued a warning about the potential dangers of anesthesia and sedatives on children's brains, a significant question has been raised about the possibility of medical malpractice for failure to perform necessary procedures requiring anesthesia in young children.
The FDA issued its initial Drug Safety Communication in 2016. The safety announcement resulted from a review of recent animal and human studies involving the use of general anesthetics and sedation drugs in young children and pregnant women. According to the FDA, repeated or lengthy use of anesthesia during surgeries or procedures in children younger than 3-years-old, or in pregnant women during their third trimester, may have an adverse impact on children's brain development.
Anesthesia and Brain Development in Young Children
Some of the studies reviewed by the FDA involved animals. These studies of pregnant and young animals showed that use of anesthesia for more than 3 hours resulted in significant nerve cell loss in the brain, causing long-term learning and behavior issues. More recent research involving human children confirms the association between repeated or prolonged exposure to anesthesia and brain development problems. However, whether this is a correlation or causation relationship remains unclear. In other words, the cognitive and neurodevelopmental delays may have been caused by the medical condition requiring the procedure, as opposed to the anesthetic medication used to carry it out.
Notably, a single procedure with exposure to anesthesia or sedating medication for a limited duration has not been linked to consequences for neurodevelopment in infants and children up to age 3. However, longer-term exposure may have negative effects on brain development, causing developmental delays or learning impairments. The FDA did indicate that further research is necessary to develop a more thorough understanding of the impact of anesthesia on brain development in the first few years of a child's life.
Anesthetic and Sedative Drugs with Warning Labels
In the meantime, the FDA is requiring label warnings for anesthetic drugs to inform pregnant women and parents about potential risks. The label requirements will affect 11 anesthetic and sedating medications, including benzodiazepines, ketamine, phenobarbital, and propofol. Still, the FDA has encouraged doctors not to avoid life-saving or necessary procedures in an attempt to prevent developmental and behavioral disorders. Specifically, the FDA advised medical professionals to "balance the benefits of appropriate anesthesia in young children and pregnant women against the potential risks, especially for procedures that may last longer than 3 hours or if multiple procedures are required in children under 3 years."
Surgery for Infants and Children
Some in the medical community have called the FDA's findings into question. One of their principal arguments involves the use of animal studies in the analysis. Issues have also been cited in the methodology of some of the studies, as well as the inability to determine the precise cause of developmental and behavioral issues in young children who require surgery for an underlying medical condition. Others have argued that doctors may be more prone to delay necessary surgery or fail to order diagnostic imaging tests that require anesthesia or sedation with potential side effects on the brain in mind.
The FDA followed its initial announcement with an Drug Safety Update which advises doctors not to delay or avoid surgeries or procedures in children under age 3 when medically necessary. It is the responsibility of physicians to ensure that parents are completely informed about potential benefits and risks of elective procedures in young children and infants. Pediatricians must explain the potential outcomes associated with performing a procedure immediately, as well as delaying the procedure until the child is slightly older. Ultimately, the rule of 3's seems to apply in the case of anesthesia for pediatric patients. If the procedure is longer than 3 hours and the child is under 3, the brain must be factored into the decision about whether or not to move forward.
New Jersey Lawyers for Pediatric Medical Injuries
If your child suffered developmental delays, a learning disability, or behavioral issues following surgery or exposure to anesthesia as an infant or young child, you may have grounds for a medical malpractice claim. Fronzuto Law Group is a team of highly experienced attorneys who concentrate a great deal of their practice on pediatric malpractice cases in New Jersey. Whether an adverse reaction to medication, a surgical error, or another form of medical negligence contributed to your child's injuries, we can help. Contact our offices in Passaic County, New Jersey anytime at 973-435-4551 for a free consultation.
Resource: FDA warning on anesthesia calls attention to malpractice risks associated with medications, failure to timely refer