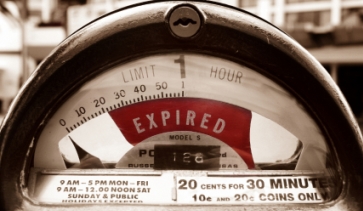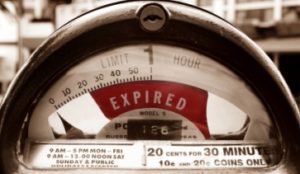 The New York State Legislature passed a bill that extends the statute of limitations for certain medical malpractice claims, specifically those involving missed cancer diagnosis and related negligence.
On Wednesday, June 21st, the New York Senate and later, the Assembly, passed Bill S.6800/A.8516, which modifies the statute of limitations for medical malpractice victims who suffer harm as a result of failure to diagnose cancer or a malignant tumor. Specifically, the bill alters the point at which the time limitations commence. Instead of beginning the statute of limitations when a cancer misdiagnosis occurred, which was the previous policy in New York, the statute of limitations begins when a medical malpractice victim discovers negligence in their diagnosis.
This means that if you are a victim of cancer misdiagnosis in New York, you have 2 1/2 years from the date you uncover negligence, as opposed to 2 1/2 years from the date that negligence occurred, to file a claim against the doctor and other medical professionals who may be responsible. Still, if your cancer was misdiagnosed more than 7 years before, you will have missed the opportunity to file a medical malpractice lawsuit.
Bill S.6800/A.8516 is a modified version of a broader piece of legislation known as "Lavern's Law." Lavern's Law, in its original form, sought to apply this extension of the statute of limitations to all medical malpractice cases in New York. Lavern's Law bears the name of 41-year-old Brooklyn resident Lavern Wilkinson, who died in 2013 after doctors failed to diagnose her lung cancer. Lavern had a chest X-ray in 2010 which revealed a mass on her lung; however, her cancer remained undiagnosed, allowing it to progress and ultimately, to claim her life.
As one might expect, doctors and hospitals have been vehemently opposed to the provisions included in Bill S.6800/A.8516. New York Governor Cuomo ultimately chose to sign this legislation into law in January of 2018. Overall, medical malpractice victims in New York now have more time to seek compensation through medical malpractice litigation after suffering harm as a result of cancer misdiagnosis or failure to diagnose cancer.
Our New York Medical Malpractice Attorneys are Here for You
If you suspect that you may have grounds for a medical malpractice case in New York, your time is limited to file a claim. However, there are many nuances involved when determining the date at which the statute of limitations begins in a specific case. As such, it is imperative to consult with a New York medical malpractice attorney as soon as possible. With a knowledgeable team of medical injury lawyers on your side, you can ensure that all negligent parties are identified and held accountable. At Fronzuto Law Group, our attorneys regularly represent victims of medical malpractice, including cancer misdiagnosis, throughout New York. To discuss your specific case with a New York medical malpractice lawyer today, contact our offices at 888.409.0816 for a free consultation or submit an online contact form.
For additional information pertaining to this issue, access the following article: Legislature Approves 'Lavern's Law' MedMal Bill