New Jersey Hysterectomy Negligence Attorneys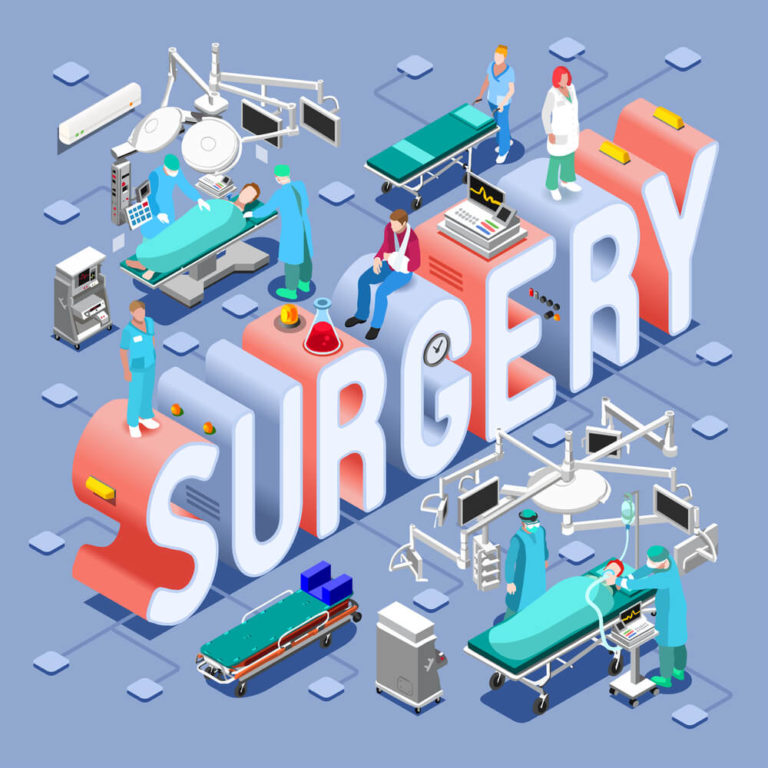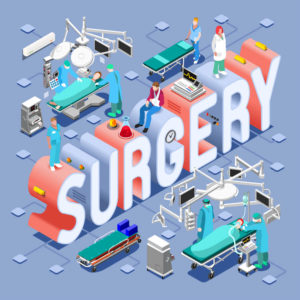 Nearly 600,000 women per year undergo hysterectomies, making it the second most common surgery for women after cesarean births. While the finality of this procedure and its serious implication of no longer being able to bear children are weighty, many doctors offer this solution to end painful and excessive menstrual bleeding, as well as to treat or avoid cancer. The decision to undergo a hysterectomy is even heavier for women of childbearing age. As such, most experts agree that less invasive and safer options to correct the underlying physiological problems should be explored before diving into surgery, which could leave patients with long-term pain, sometimes permanent, decreased wellbeing and limited lifestyle choices, only one of which is forever forfeiting the option to bear children. Despite the negative implications, hysterectomy surgery is unavoidable in certain cases. However, it is the responsibility of doctors and other medical professionals to accurately identify the need for a hysterectomy and to fully inform the patient, allowing her to weigh the benefits and risks, before consenting to such a life-altering surgery. It is also incumbent upon physicians to perform the procedure with extreme care and skill, to follow up and monitor the patient's recovery, and to take necessary measures to prevent complications like surgical-site infection.
Failure to perform any of these requirements with regard to hysterectomies may be considered medical malpractice, the results of which can be compensated for via a successful lawsuit. At Fronzuto Law Group, our renowned medical malpractice lawyers represent victims with injuries from hysterectomy errors and other types of surgical malpractice throughout New Jersey. Whether your doctor made a mistake during a hysterectomy procedure leading to long-term complications, failed to fully advise you of your options and the risks of the procedure by obtaining informed consent, failed to prevent infection or otherwise committed postoperative negligence, or you experience permanent problems from a hysterectomy that should never have been performed in the first place, Fronzuto Law Group can fight for the justice and compensation to which you are entitled. If you suspect that you may have a claim for hysterectomy-related injuries in New Jersey, contact our firm at 973-345-6300 to speak with an experienced medical malpractice lawyer free of charge.
What is a Hysterectomy?
A hysterectomy is the surgical removal of the uterus, in whole or in part, and may include the fallopian tubes, ovaries, the upper vagina, and nearby nodes, which is referred to as a radical hysterectomy. The removal may occur through the belly or the vagina by surgical incision, laparoscopy, or both. Another option is robotic assisted laparoscopy. In a surgical or laparoscopic surgery, the abdominals are cut, while a vaginal hysterectomy involves a small internal incision at the top of the vagina. Recovery time for vaginal hysterectomies is far shorter, two weeks compared to four to six, and patients are less prone to injury and complications with the vaginal method over surgical hysterectomies. And yet, not many doctors choose this route, as it is less familiar than the other methods. Even so, a physician must present all options, even if they do not personally recommend one procedure over another.
Why Hysterectomies may be Recommended
A doctor may recommend a hysterectomy for several reasons, mainly as a solution to pain, bleeding, or cancer. In fact, many conditions warrant removal of the uterus. For example, the following conditions may lead to a hysterectomy recommendation:
Adenomyosis, which causes heavy bleeding and pain during menstruation
Ovarian cancer
Chronic pelvic pain
Endometriosis, a painful condition where the uterine tissue grows outside the womb
Chronic vaginal bleeding
Uterine fibroids, which are benign tumors; and
Before resorting to a major surgery like hysterectomy, however, doctors may pursue less invasive procedures. Alternatives to surgical removal of the uterus include: uterine artery embolization (shrinking fibroids), endometrial ablation (endometrial removal), birth control pills, pain medication, an Intrauterine Device (IUD), and pelvic laparoscopy. All of these options may be considered and thoroughly vetted by doctors to avoid surgical risks.
Risks of Hysterectomy Procedures
All surgery comes with risk, some of the most common of which are allergic reactions to anesthesia or other medication, breathing difficulties, blood clots, bleeding, infection, and harm to other body parts near the surgical site. Nevertheless, hysterectomies come with unique risks, since they are performed so close to other vital organs like the bladder or ureter, which can be injured during these operations. This type of surgery may also result in side effects such as painful intercourse, early menopause (when ovaries are also subject to extraction), loss of sexual appetite, and susceptibility to heart disease if the ovaries are removed pre-menopause.
With cancer, many patients feel safer when opting for a total hysterectomy to cure or prevent the condition. On the other hand, in the numerous other instances of pain and excessive bleeding, doctors are too quick to recommend hysterectomy over less risky methods, disregarding the potential pain and loss of intimacy that many women experience post-operation. Why risk accidental internal injuries, as well as painful and lengthy recovery resulting in lost wages or quality of life, when alternatives exist?
Medical Negligence with Hysterectomies
As with any surgery, preparation is crucial. Doctors typically advise hysterectomy patients to stop taking certain medications that cause excessive bleeding like blood thinners, aspirin, or ibuprofen. Likewise, smoking may be dangerous to patients undergoing anesthesia, as is drinking or eating too soon before surgery in the event of nausea and vomiting in reaction to anesthesia. As such, a doctor may prescribe a smoking cessation program in advance of surgery. Failure to advise the patient of preventive measures can be extremely dangerous. Still more, making a mistake during the procedure itself can lead to catastrophic damage of other organs, hemorrhaging, shock, and even death.
In addition, post-op procedures are important, such as the voiding bladder and bowels, which are usually sluggish due to anesthesia, and moving around to avoid blood clots. Recovery may take from two to six weeks depending on the type of surgery. In some cases, a doctor may recommend estrogen for reducing menopause symptoms, including reduced sex drive. However, estrogen comes with its own potential risks, such as breast cancer. Considering all of these factors, negligence during the critical period following a procedure like hysterectomy is often the cause of injuries, some of which last for the rest of the patient's life.
Need a Malpractice Lawyer for Hysterectomy Injuries in NJ?
If your hysterectomy resulted in the early onset of menopause, painful intercourse, pain at the incision site, postoperative infection, injured organs, or other life-altering suffering, you may have a malpractice claim against your doctor, especially if the surgery was unnecessary. Consult a highly informed medical malpractice attorney at Fronzuto Law Group, who will review your case to decide if your doctor was negligent and if so, work with leading medical experts to construct the most compelling claim for maximum damages. Receiving a free case review is highly advisable, as you may be eligible for compensation for your economic, physical, psychological, and emotional damages. Simply call 973-345-6300 now to learn more.
Additional Information: