New Jersey's Fronzuto Law Group recently obtained a $3.5 million financial recovery on behalf of a woman's loved ones for medical malpractice involving failure to order appropriate testing.
In this tragic case, a woman lost her life after a lengthy and painful battle with ovarian cancer, leaving behind her husband and four-year-old daughter. Had she been properly advised and tested, she would have been timely diagnosed with the BRCA gene mutation, a genetic indication that substantially increases a woman's risk for certain cancers, including ovarian cancer and breast cancer. Instead, the series of events that preceded her death offered fertile ground for cancer to develop and progress, ultimately resulting in her untimely death. This case of medical malpractice illustrates a powerful message in medicine: a simple test can truly save a life.
What Family History can Reveal about Cancer Risk
It began in 2011, when the victim was first referred by her gynecologist to a Passaic County OB-GYN for a consultation, amidst concerns about fibroids and a possible ovarian cyst for which she may have required surgery. During her initial visit, the doctor inquired about her family history, which included multiple close family members who had been diagnosed with cancer. The woman's family tree included a maternal grandmother with ovarian cancer, a paternal aunt with breast cancer, a paternal grandmother with breast cancer, and a paternal grandfather with lung cancer. This lengthy list of close relatives having had cancer presents a significant red flag in cancer testing, diagnosis, treatment, and prevention.
In the course of her treatment between 2011 and 2017, her high-risk family history was noted several times, and yet no testing was advised or conducted. Although the deceased clearly informed her doctor about her significant family history, which included both ovarian and breast cancer, he failed to inform his patient as to the option for, and potential life-saving capabilities of, BRCA genetic testing.
Since her OB-GYN failed to refer her for BRCA1/BRCA2 testing, the victim was deprived of the chance to explore options which would have significantly reduced her risk of ovarian cancer. Given a proper diagnosis of a BRCA gene mutation, the various options and interventions available to women allow for a reduction in the risk of ovarian, fallopian tube, and peritoneal cancer by between 85 and 90%.
Timely Genetic Testing and Diagnosis is Critical
Having not received the necessary medical advice or BRCA testing, this new mother was diagnosed with metastatic ovarian cancer in 2017. Her daughter, only four months old at the time of her diagnosis, was deprived of the opportunity to experience her mother's love for the rest of her life, when the woman died just four years later at the age of 42, just days after her little girl's fourth birthday.
The victim's diagnosis followed a cesarean section delivery of her daughter in 2016, after which she experienced bloating and pain in the pelvic region. Her doctor dismissed these complaints as typical inflammation related to the recent c-section. And yet, symptoms progressed until she could no longer stand, experiencing shortness of breath that led to a trip to the Emergency Room. Only after X-rays and oxygen level testing did ER physicians discover cancer that had metastasized. Then, and only then, after she was diagnosed with stage 4 ovarian cancer, was she first offered hereditary breast and ovarian cancer (HBOC) testing for BRCA1 and BRCA2 gene mutations. The tests revealed a positive diagnosis for the BRCA1 gene mutation – clearly a diagnosis that came far too late. 
Although she waged a valiant battle against the disease, undergoing dozens of cycles of chemotherapy, as well as surgery to remove her ovaries, uterus, a nodule in her armpit, and tissue in her abdomen, she succumbed to stage IV ovarian cancer in 2020. Perhaps the most gross of injustices in this case is the reality that a simple blood test could have saved her life.
The Power of a Simple Test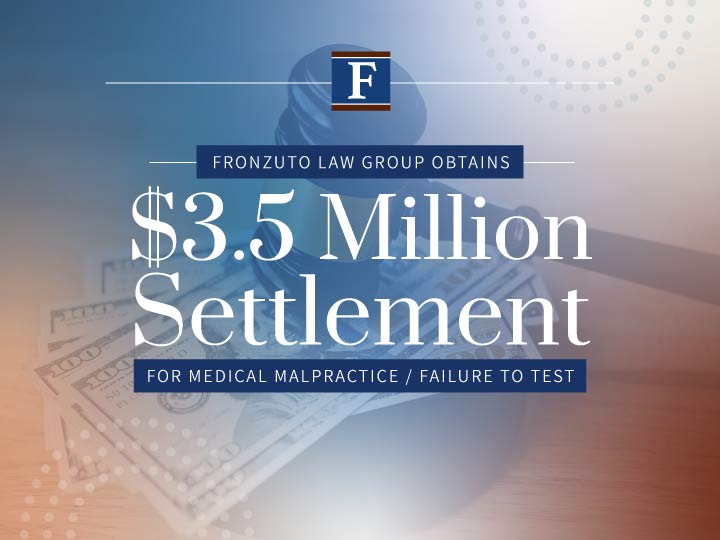 Since 1996, BRCA genetic testing has been available and accessible through a simple blood test to identify possible mutations in the BRCA1 and BRCA2 genes, which substantially raise the risk of certain cancers such as breast cancer and ovarian cancer. For those without the BRCA1 or BRCA2 gene mutation, the potential for developing cancer over the course of their life is approximately 1%. Conversely, individuals who carry the BRCA1 mutation face an increased risk of 39 to 46%.
Those determined to have either mutation, BRCA1 or 2, are referred to as having Hereditary Breast and Ovarian Cancer (HBOC) syndrome. The primary indicator of someone at risk for this syndrome is several close relatives with either or both breast cancer and ovarian cancer. For this reason, clinical guidelines have been published to alert all obstetricians and physicians of the need for genetic counseling and education to ensure that patients understand and can pursue genetic testing. This allows patients at higher risk to consider and make informed decisions about risk prevention strategies, to benefit from increased monitoring and screening measures, and to access more of the avenues available to them. For those with BRCA gene mutations, these avenues include increased surveillance, as well as medication and surgery to decrease cancer risk.
In all, this woman's passing may have been prevented with proper guidance from her doctor nine years before her death. Given that she had three of the qualifying criteria, her doctor should have discussed BRCA testing after her initial family history was taken, and on multiple occasions thereafter. In the years that followed, the OB-GYN repeatedly failed to advise or offer life-saving testing to his patient, robbing her of any opportunity to be properly diagnosed as a BRCA1 gene mutation carrier, and thus a candidate for preventive measures to reduce her risk for developing ovarian cancer in the future. The likelihood of her future diagnosis was elevated by nearly 50% compared to the average woman. With the power of this information, active monitoring protocols could have allowed for prevention of her cancer altogether, or at a minimum, prevented the late-stage diagnosis that she received long after the disease had a chance to grow and spread.
A Single Test can Save a Life
The resounding truth of this matter, and so many more medical malpractice cases like it, is that precaution, prevention, and timely intervention can spell the difference between life and death. Tragically, her doctor's failure to provide sufficient care by referring her for a genetic consultation and testing, cost the victim in this case her life. Her premature passing also meant the loss of a mother, the loss of a wife, the loss of a daughter, and the loss of a friend. This is much too high a price to pay for any family.
After intensive investigation, preparation, assembling of evidence, support of qualified medical experts, and other essential strategies that our medical malpractice attorneys use to best represent our clients' claims, Fronzuto Law Group recovered $3,500,000 on behalf of her loved ones.
Although no amount of compensation can make up for a life lost, the law provides some solace for those harmed, as well as accountability for negligent medical providers for the undue harm they inflict upon trusting patients and those who love them. This guides our firm's steps as we passionately advocate for medical malpractice and wrongful death victims and their families throughout New Jersey.
Contact our New Jersey Medical Malpractice Lawyers for a FREE CONSULTATION about Your Case.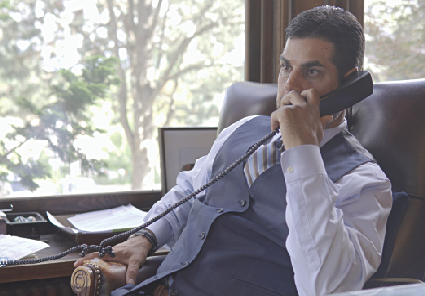 If you are faced with uncertainty about your legal options and you suspect that you or someone you love may have been a victim of medical negligence, we encourage you to contact us anytime for answers to your questions and further guidance.