Fronzuto Law Group recently obtained a $3 million settlement on behalf of the estate of a man who suffered untimely death due to critical delays in his treatment for stroke.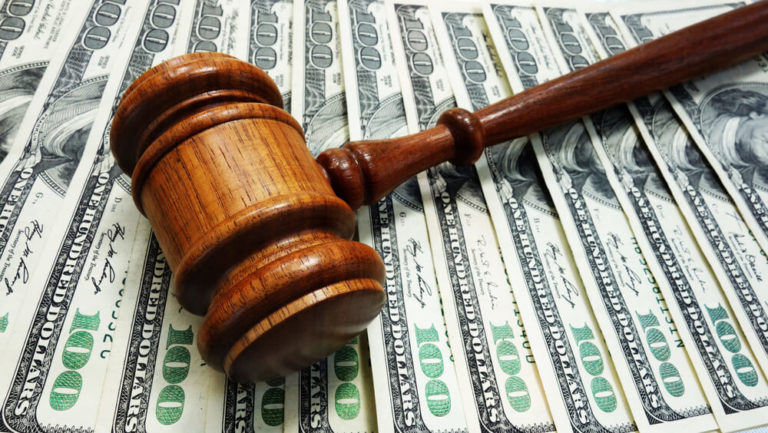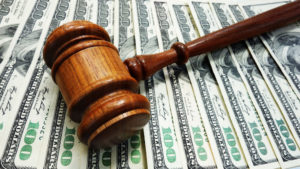 In this case, the man required emergent assessment and medical intervention when he had collapsed in his family's home. He was experiencing several symptoms indicating a possible stroke, including slurred speech and weakness on the left side of his body, which compelled his wife to call for emergency transportation to a medical facility. Although she requested that her husband be transported to an alternative facility, she was induced to allow otherwise by the paramedics employed by a particular medical center, who assured her of their employer's qualifications, offering her husband the greatest likelihood of survival.
Upon arrival at the hospital, the man's urgent treatment was further delayed by a 50-minute lapse before his neurology consult. Likewise, there was a nearly two-hour delay between a CT scan and the related report. This delay was attributed to absence of a qualified radiologist who could interpret the imaging test results. In addition, the neurosurgeon en route to the facility was informed that the center lacked the critical team necessary to perform the indicated medical intervention, which would have prevented some of the events that followed. After the neurosurgeon arranged for the man's transfer to another medical center, the transfer itself was delayed as well. Nearly two more hours elapsed between the neurosurgeon's decision to transfer the patient to another facility, and his actual departure. In fact, the hospital's repeated failures and delays in rendering urgent stroke treatment ultimately amounted to the man's transport to another medical center 4 hours and 43 minutes following his initial admission.
The victim developed a brain hemorrhage after undergoing surgery at the second medical facility to which he was taken in the course of his care. He died all too soon, at the age of 52. His wife and two young children are now forced to cope with his permanent absence from their lives.
On behalf of the plaintiff, the attorneys at Fronzuto Law Group argued for significant damages, supported by overwhelming evidence attesting to the clear occurrence of medical malpractice in this case. Despite repeated efforts by the defendant to prevail upon the court to dismiss or reconsider the claim, we obtained a settlement for $3 million on behalf of the man's estate.
Timing is Critical when Experiencing Neurological Symptoms
There were a host of failures on the part of the medical facility that initially received our client for stroke treatment, from administration, to coordination and communication among the healthcare providers responsible for his care. The lack of appropriate staffing, time lapses between critical stroke services, failure to perform the necessary procedure within the established timeframe, and unconscionable delay in transferring the man to a facility equipped to handle his care, undoubtedly demonstrate the various forms of medical negligence that occurred. The legal team at Fronzuto Law Group called upon a vast array of factual and expert information and evidence to substantiate these contentions. 
Overall, the victim in this case was subject to delays at virtually every stage of the diagnostic and treatment process, delays that ultimately allowed for further destruction of his brain tissue. It should be noted that brain tissue, once lost, cannot be recovered. When dealing with a stroke, minutes matter. As minutes pass, the person becomes more and more likely to suffer long-term disability or death. Brain tissue is immediately placed in jeopardy when someone experiences a stroke, with 1.9 million brain cells lost every 60 seconds. 
For all types of stroke, the brain is deprived of the necessary oxygen to support its cells, ultimately causing brain cell death. However, with timely intervention, those deemed good candidates for stroke-intervention procedures are positioned well for near total recovery of their functional abilities. In fact, many go on to lead their lives able to perform daily activities. Conversely, a delay in performing such a time-sensitive procedure increases the patient's risk for a brain hemorrhage, which was the underlying cause of this man's death and irreparable loss for those who love him.
Finding Help when You or a Loved One has been Injured by Treatment Delays in New Jersey
At Fronzuto Law Group, we employ all of our knowledge and resources to obtain just compensation for those who experience the devastating consequences of medical malpractice and wrongful death in New Jersey. If you have questions regarding a similar matter involving you or someone you love, we encourage you to contact our office for a cost-free consultation. Our dedicated advocacy for New Jersey medical negligence victims and their families may offer you the answers you need when facing uncertainty about your legal options and potential path forward.
Contact our New Jersey Medical Malpractice Lawyers

to Discuss Your Case
Get Help