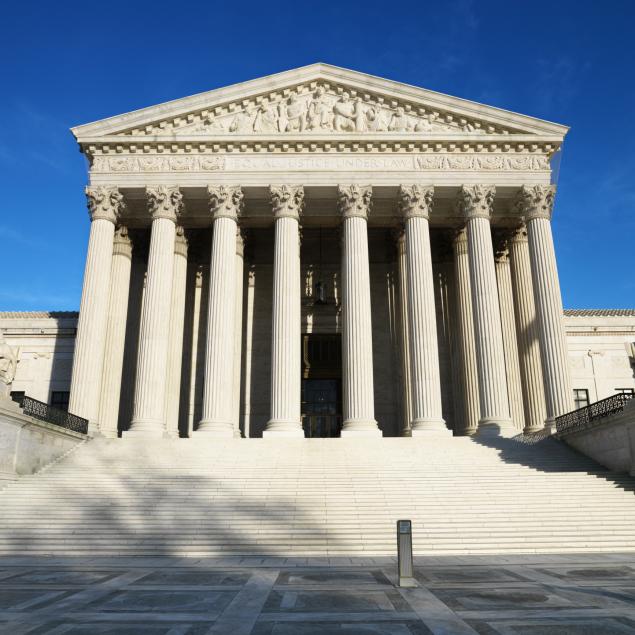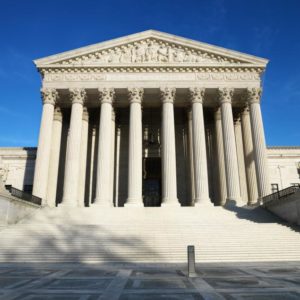 Attorney Ernest P. Fronzuto, the founder of Fronzuto Law Group, appeared before the New Jersey Supreme Court this week in a significant medical malpractice case that may spell long-term implications for similar medical negligence lawsuits in New Jersey. The case calls into question the right of hospitals to confidentiality when conducting internal reviews of adverse events if they fail to adequately report said incidents to state regulators, as required by law.
Under New Jersey's Patient Safety Act, hospitals enjoy the right to confidentiality when internally reviewing adverse events in order to foster an environment in which serious Serious Preventable Adverse Events, or SPAE's, are recognized, their causes identified, and solutions to prevent similar incidents are developed. Enacted in 2004, the Patient Safety Act requires hospitals to report adverse events to the NJ Department of Health, where state regulators can maintain their own records of these incidents and collaborate with hospitals in developing and implementing solutions to improve the quality of healthcare overall.
The current New Jersey Patient Safety Reporting System requires all licensed general acute care hospitals, comprehensive rehabilitation hospitals, psychiatric hospitals, special hospitals, and ambulatory surgery centers (ASCs) to report serious preventable adverse events to the Department of Health.
What is an Adverse Event in NJ Medical Malpractice Law?
In order to understand New Jersey's reporting requirements, we must first define several key terms. According to N.J.S.A. 26:2H-12.23-12.25,
An "adverse event" means an event that is a negative consequence of care that results in unintended injury or illness, which may or may not have been preventable;
A "preventable event" means an event that could have been anticipated and prepared against, but occurs because of an error or other system failure; and
A "serious preventable adverse event" means an adverse event that is a preventable event and results in death or loss of a body part, or disability or loss of bodily function lasting more than seven days or still present at the time of discharge from a health care facility.
What if a Hospital Fails to Report a Serious Preventable Adverse Event?
Fronzuto Law Group's client sought treatment at Chilton Memorial Hospital in Pompton Plains, in Morris County, New Jersey. She came to the emergency room after experiencing fever and abdominal pain for a week. Several of the hospital's doctors were delayed in diagnosing her ruptured appendix and pelvic abscess. In fact, they initially misdiagnosed her with pneumonia.
Due to her healthcare providers' failure to accurately diagnose and treat her condition in a timely manner, the victim suffered severe complications, including fasciitis in the right thigh and right buttock, and underwent multiple procedures. Specifically, she required several debridements to remove damaged or infected tissue, as well as an appendectomy.
After catastrophic failures in her medical care, the hospital failed to report this serious preventable adverse event to the patient or the New Jersey Department of Health. Fronzuto Law Group filed a medical malpractice lawsuit for damages and requested the hospital's self-critical analysis of the victim's care during discovery. A Superior Court Judge in Passaic County granted this request, determining that the patient suffered a SPAE which was never disclosed or reported.
The Appellate Division overturned this decision, finding that the hospital was still covered by privilege even though they blatantly failed to report this adverse medical event to the state. Now, the confidentiality of the hospital's internal review document has reached New Jersey's highest court for consideration.
Is a Patient Entitled to Internal Hospital Documents after Medical Errors?
The fundamental question in this case is: if a hospital fails to abide by New Jersey law as outlined in the Patient Safety Act, do they still enjoy the confidentiality afforded by the Act? Attorney Ernest Fronzuto recently argued before the NJ Supreme Court that a hospital should lose this privilege if it refuses to comply with mandatory procedures for reporting serious, preventable adverse events.
Mr. Fronzuto asked the justices to affirm the initial decision of the trial court judge, requiring the hospital to provide this medical malpractice victim with the factual basis of the serious preventable adverse event. Essentially, if the hospital has detailed facts detailing its serious preventable error in the patient's care, and failed to report that error to the patient, as required, doesn't the patient have the right to these facts?
Mr. Fronzuto said it best, arguing that state regulations under the NJ Patient Safety Act "must be strictly complied with" if hospitals expect to enjoy the privilege of confidentiality. He summed it up with a single, fundamental principle: "A patient is entitled to facts about their personal treatment."
If you or a loved one suffered injuries resulting from medical malpractice in New Jersey, the experienced attorneys at Fronzuto Law Group are here for you. Contact our office in Woodland Park at 973-435-4551 for an absolutely free consultation. You can also arrange a free case evaluation by sending us an email.
For additional information regarding this matter, access the following article: Justices Hear Arguments on Confidentiality of Hospitals' Self-Critical Analysis in Med Mal Case