New Jersey Newborn Neurological Injury Attorneys
Representing Victims of Birth-Related Brain and Spinal Cord Injuries in New Jersey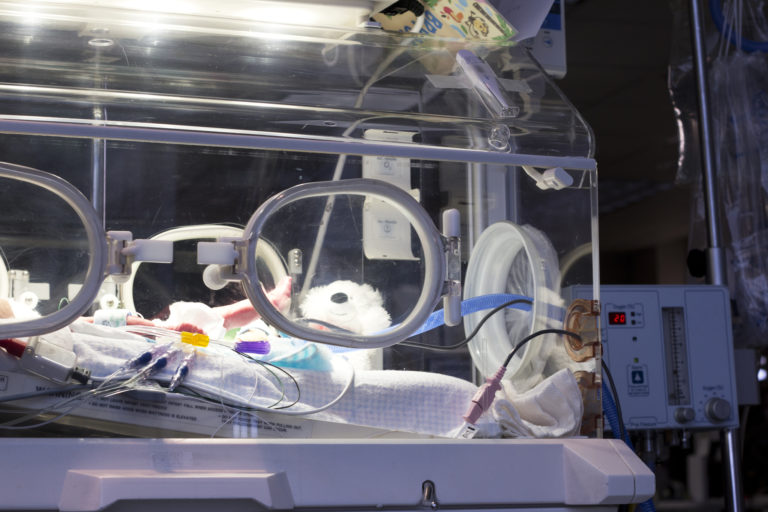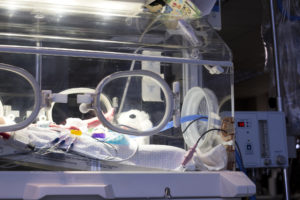 The birth of your child is miraculous–a moment in which it seems that time stands still as a treasured human is ushered into the world. However, the circumstances that precede this moment can quickly turn tragic, if the medical professionals who are responsible for ensuring your safe delivery fail to adapt to the situations that they may encounter along the way. Due to the unpredictable nature of labor and delivery, it is essential for health professionals to continuously assess and proactively address potential complications. Failure to do so can result in devastating consequences, particularly for your child's brain if he or she is deprived of oxygen or otherwise put at risk during the delivery process. Often, medical negligence can lead to permanent brain damage and disability which requires long-term treatment and accommodations, altering your life and your child's life forever. In order to hold negligent healthcare providers responsible, and to ensure that your child is adequately prepared for his or her future needs, you can use the law to ensure that your voice is heard.
At Fronzuto Law Group, our skilled pediatric and medical malpractice attorneys will work tirelessly to obtain maximum compensation for your child's current and future medical care, including medications, adaptive equipment, physical therapy and life care planning, as well as the pain and suffering that resulted from their injuries. With over 75 years of combined experience, our attorneys have represented clients in a myriad of complex, brain and spinal cord injury cases involving cerebral palsy, cord compression from infection or abscess, bacterial meningitis, viral encephalitis, and other conditions known to cause damage to the brain and spinal cord. Schedule your free initial consultation with one of our highly knowledgeable lawyers today by calling 973-435-4551 (toll free at 888-409-0816) or contact our law firm online. Answers and advocacy are just a phone call away.
Childbirth-Related Brain & Spinal Cord Damage
You depend on your obstetrician to safely deliver your child through childbirth. When the doctor, nurse, or other member of the medical staff is careless or negligent, it could lead to catastrophic injuries to your child. In some of the worst cases, a medical mistake during labor and delivery could cause infant brain damage and/or spinal cord damage. If this has happened to your child, it is imperative that you speak with a highly qualified, knowledgeable birth injury attorney and explore your legal options.
Infant brain and spinal cord injuries can be caused by a number of different factors, many of which involve medical negligence by an obstetrician, nurse, midwife, or other medical staff member. At Fronzuto Law, our seasoned attorneys have assisted clients with brain and spinal cord birth injury cases involving:
Consequences Infant Brain and Spinal Cord Injuries
When babies are improperly delivered, or when their delivery is inappropriately delayed, the results can be dangerous, if not deadly. A brain injury might be the most serious injury that a child can sustain during labor and delivery. From a medical perspective, brain cells are susceptible to damage and/or complete destruction when deprived of oxygen. Even when the child's brain injury is diagnosed early through careful monitoring after birth, it may not be possible for doctors to effectively treat the injury and reverse the damage. Depending on the extent to which the brain is damaged, a child can be faced with permanent neurological impairment, nerve damage, decreased muscle control, and organ malfunction.
The brain and the spinal cord are extremely complicated areas of the body – and they are extremely sensitive, as well. This is particularly true when it comes to the brain and spinal cord of an infant, since both areas are in the early stages of development for a newborn. Even a minor injury to a baby's brain or spinal cord can be devastating. In fact, an injury to a baby's brain or spinal cord can cause lifelong injuries to the infant, meaning that they could suffer the consequences throughout their lives and into adulthood.
Possible complications from a newborn brain or spinal cord injury can include a learning disability or a physical impairment that makes even performing normal daily tasks a significant struggle. For instance, brain damage due to lack of oxygen in the womb could cause the child to suffer cerebral palsy, epilepsy, and other developmental disabilities. Depending on the extent of your child's brain or spinal cord injury, there could also be significant expenses later in life for numerous surgeries, regular hospital visits, physical therapy, occupational therapy, speech therapy, medical imaging such as X-rays and CT scans, pain medication, and other expenses related to medical treatment.
Contact our NJ Birth Malpractice Team for a Free Consultation
The experienced legal team at Fronzuto Law Group is prepared to help you obtain compensation for a medical error that resulted in brain damage or spinal cord injury for your baby. Upon entering your case, we will work with you to develop a comprehensive assessment of your child's long-term needs, including special education and tutoring, at-home accommodations, physical, occupational, and speech therapies, and any of the other additions and alterations that may assist them with living their best life. We will then seek maximum damages to provide for you and your family as we move forward together.
As part of our commitment to personalized service, our lawyers are always accessible to address your questions or concerns. Contact us for a free initial consultation about your case: 973-435-4551 (toll free at 888-409-0816).
+
-
Resources for Further Reading:
case
results
Pediatric Malpractice
Failure to diagnose and timely treat infant respiratory distress in an 18-month-old child resulting in anoxic brain injury and permanent disability
$3,825,000.00