Lawyers for those Harmed by NJ Stroke Center Failures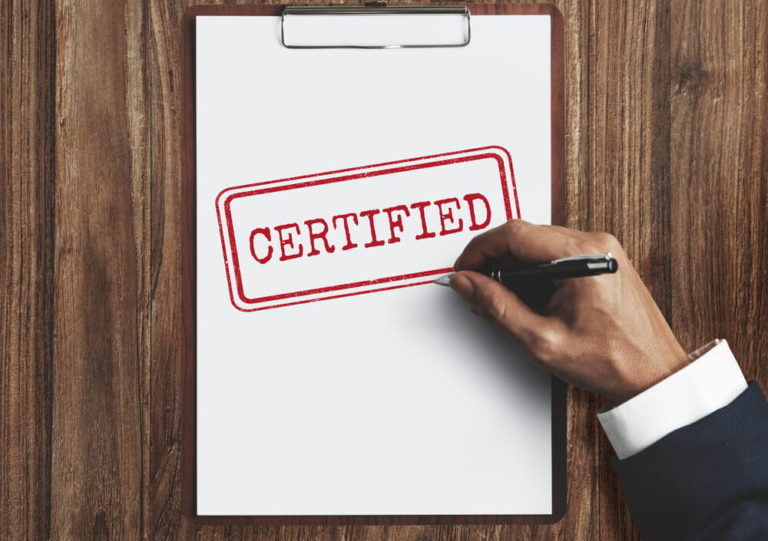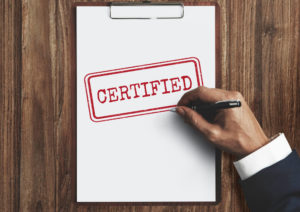 Stroke ranks as the fifth most fatal condition in the United States, behind heart disease, cancer, accidents, and chronic respiratory illnesses, according to the Centers for Disease Control and Prevention. Surviving a stroke, however, may result in long-term or permanent neurological damage. As the population ages, the healthcare costs associated with stroke steadily increase each year. As such, medical associations and state legislatures are constantly exploring new and innovative ways to improve stroke education and care as a means by which to lower the number of stroke sufferers nationwide. The American Stroke Association recommends more accessible care through telemedicine, increases in funding for research, and better access to emergency care and rehabilitation. To that end, more stroke centers have arisen in many states across the country, including New Jersey.
Development of Stroke Centers in New Jersey
In response to the rise in strokes, known as cerebrovascular accidents, the American Heart Association fostered a campaign to improve stroke care by increasing the number of specialized emergency care facilities to treat stroke victims. New Jersey has quickly become the leader in delineating stroke centers to help combat this serious condition. With the Stroke Center Act of 2004, New Jersey's legislature responded to the call for more accessible stroke care. The Act sets forth the rules and requirements for healthcare facilities who may become authorized as primary stroke centers or comprehensive stroke centers. The Department of Health is responsible for determining which hospitals are appropriately equipped to receive stroke center designation and if so, which type.
Ambulatory Care for Stroke Patients
Strokes occur when blood flow is restricted from reaching a part of the brain, resulting in brain cells dying off. With the imminent consequences of undiagnosed and untreated stroke, a person suffering a stroke must receive immediate care to prevent permanent damage or death. For this reason, stroke centers are expected to staff the most qualified medical professionals to deal with all aspects of stroke diagnosis and treatment, beginning with recognizing the most likely stroke victims. These healthcare workers must spot stroke symptoms and initiate acute care as soon as possible.
Although older adults come to mind when the word "stroke" is mentioned, the condition is not restricted solely to older adults. In fact, stroke risk is highest in the first year of life. Nevertheless, pediatric strokes manifest uniquely from adults, which is why these medical events are frequently misdiagnosed among the young. Older stroke victims may be identified due to uneven movement of the face or arms or by speech problems. A stroke victim may not be able to lift one arm or one side of their face. They may slur their speech or not be able to talk at all. If an emergency medical technician (EMT) observes these signs on a call, they may bring the patient to one of the two types of emergency stroke centers: primary or comprehensive stroke centers.
Primary vs. Comprehensive Stroke Centers
The primary stroke center is most suitable for those who need emergency stabilization care by removing the stroke cause, such as a blood clot blocking the blood vessels. For more serious and challenging cases, the patient may be transferred to one of the 15 comprehensive stroke centers in New Jersey. These stroke facilities are recognized for their additional capabilities when handling more complicated strokes and are located through the state in various counties, including Atlantic County, Bergen County, Essex County, Middlesex County, Monmouth County, Morris County, Passaic County, and Union County. Overall, the comprehensive center contains the technology and personnel to perform sophisticated surgeries and procedures for more complex strokes.
Each type of stroke care center must follow detailed qualifying guidelines set by the state. Primary stroke centers must qualify by maintaining a staff that can contend with rapid responses to emergencies, uniform practices and policies, appropriate testing equipment, and appropriate staff, such as:
Stroke specialists
Lab technicians
Surgical teams
They must maintain sufficient intensive care unit beds and accurate documentation for state and federal insurance programs. Appropriate nursing staff includes those with specialized stroke training. Primary stroke centers must also have transport services to transfer patients to comprehensive stroke centers when the need arises. Primary stroke centers are also responsible for educating staff, patients, and the public about stroke, stroke prevention, and related care.
On the other hand, comprehensive stroke centers must have more specialized personnel to deal with a variety of cases and services. These facilities have professionals equipped to handle complex strokes, such as neurosurgeons and neuroradiologists. They must also have specialized equipment to conduct angiograms and emergency procedures. Board certified radiologists and neurologists, as well as physicians with additional training in stroke care should be on staff, and the center should have contracts with primary stroke centers so that the transfer of patients can be easily accomplished. Comprehensive stroke centers too are charged with educating members, patients, and the public but also conducting stroke research and reporting data about outcomes and treatment, among other workings of the center, for statistical, governmental, licensing, and educational purposes.
Medical Errors at Designated Stroke Centers in NJ
To further the aims of continued research and improvement in stroke care and outcomes, clinical registries like New Jersey's Acute Stroke Registry, contain information on diagnosis, care, and treatment of stroke victims reported by stroke centers for tracking trends, procedures, medications, therapies, procedures, and protocols. The data is likewise collected to assess outcomes and quality of care. To that end, human error is also tracked and reported. While tremendous efforts by New Jersey to improve access and care to stroke victims are well-conceived, the stroke center may also be the site of medical malpractice.
Since quick response and recognition are indispensable tools to protecting and saving lives, stroke centers have strict protocols and ample continuing education intended to cultivate medical professionals into lifesavers on the stroke front. However, humans do make mistakes. When errors occur at stroke centers, the costs are high, often devastating. Stroke victims may be severely incapacitated after blood flow to the brain is impeded or prevented completely, often resulting in brain damage, paralysis, and other disabilities, if not death.
Medical professionals may err with diagnosis, treatment, and medications, the most common malpractice causes. And medical malpractice can happen anywhere along the chain of care. For example, paramedics may fail to recognize possible stroke symptoms and begin transporting someone to the nearest stroke center. Likewise, doctors may:
Choose the wrong methods to treat stroke
Misdiagnose the particular type of stroke; or
Fail to order appropriate tests to identify the occurrence and type of stroke
Necessary testing may involve MRI's, CT scans, angiograms, EKG's, carotid ultrasounds, or other scans. Without them, a patient may suffer further extreme stroke complications. Further, children may die when physicians do not recognize stroke symptoms. Additionally, assisting medical personnel may fail to carry out the treating physician's medication orders, leading to patient injury. Since early diagnosis and treatment is critical, medical malpractice that causes delay in either can lead to permanent loss of speech, significant loss of function, paralysis, brain swelling, pneumonia, seizures, and blood clots, among other complications. Tragically, delays and mistakes can prove fatal.
Injured at a Stroke Hospital in NJ, What can I do?
It is incumbent upon stroke center professionals at comprehensive and primary designated hospitals and medical centers to practice medicine at the expected level of competency, so as not to harm those who need them most. Since stroke centers are specialized medical facilities, healthcare providers tasked with serving their patients are held to the high standard of care of similarly qualified, educated, and trained specialists. When they fall below that standard of care and cause you or someone you love injury, they have breached their fundamental duty. The renowned medical malpractice attorneys at Fronzuto Law Group can help if you or your loved one has been a victim of stroke center errors or any form of negligence in one of these facilities. Our team is extremely knowledgeable in this area of law and we are fully equipped to examine every event that occurred in the course of your care to identify mistakes, review them with highly qualified medical experts, and guide you through the process of claiming compensation for your economic and quality of life losses.
Find answers and tireless representation from our firm's medical malpractice lawyers and you can feel confidence in what comes next.
Contact our New Jersey office at 973-435-4551 for a free initial consultation.
Contact Us
Resources: