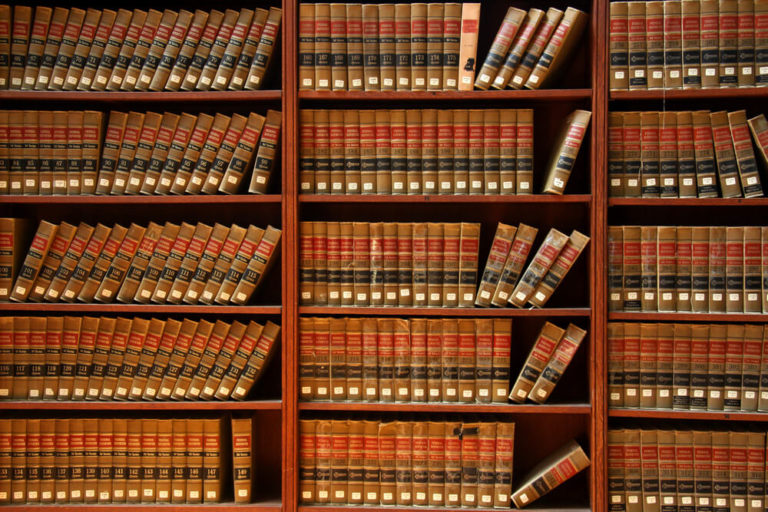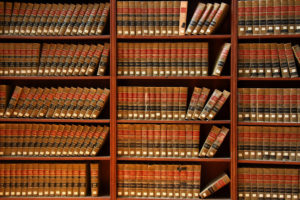 In late January of 2020, the World Health Organization declared the Covid-19 pandemic a worldwide public health emergency. In the U.S., public health emergencies have existed before, the H1N1 virus in 2009, for example. For public health emergencies like Covid-19 and H1N1 before it, healthcare workers and first responders are under extreme pressure to save lives quickly on a massive scale. When that happens, the medical priorities shift to doing what is expediently necessary—even deciding who should have limited resources and who should not—rather than what is cautiously most appropriate, riding a delicate line of legally responsible medicine and successful emergency care. For these extreme situations, the FDA may implement an Emergency Use Authorization (EUA) to suspend some of the strict rules for using medicines or products to diagnose and treat patients, in order to save lives against potentially fatal diseases when no approved alternatives exist.
The FDA is authorized to make determinations regarding Emergency Use Authorizations under existing federal acts. However, the Secretary of Health and Human Services must first declare an emergency warranting such use of unapproved life-saving measures against chemical, biological, radiological, and nuclear threats. Surprisingly, the Covid-19 pandemic, characterized as a public health emergency under the Public Health Service Act, does not automatically qualify Covid-19 as a public health emergency under the Federal Food, Drug, and Cosmetic Act (FD&C Act), which is required for the FDA to grant EUA's.
The FD&C Act and other disaster laws highlight the tension between the medical-legal standards practiced in emergency and non-emergency contexts. To clarify, the standard of care expected of medical professionals measures whether medical professionals are liable for injuries caused while performing their professional duties under the circumstances. However, expectations of medical providers, such as hospitals, clinics, and emergency room physicians during a public health emergency, when life and death decisions are made considering limited resources and time, differ from expectations during ordinary circumstances.
Unique Challenges Posed by Emergencies from a Legal Perspective
Thus, when doctors, nurses, or paramedics, for example, injure a patient in the performance of their duties, the legal standard is applied to their actions to evaluate whether they were negligent, as defined by state malpractice law. Thus, the minimum standard of skill and competency that a reasonably prudent doctor, nurse, emergency medical technician, or other healthcare professional would exercise under similar circumstances determines liability in a medical malpractice claim. Each case determination, however, depends upon the facts. In essence, there is no one-size-fits-all approach to distinguishing medical negligence from unpreventable adverse events and outcomes. However, under exceptional circumstances, that minimum standard of care is unique, leading some to believe that practitioners cannot be liable to patients when life and death decisions are made in state or nationwide emergencies, during which medical supplies may be scarce and pressures on healthcare practitioners, facilities, and systems greatly increase.
Since the legal standard considers what a reasonably prudent medical professional would do under similar circumstances, some scholars believe that it should not make a difference whether the professional's actions are evaluated in crisis situations; the standard of liability should not change just because there is a public health crisis. The question is the same: What would a reasonably prudent doctor have done, given the circumstances, for the patient in question? Therefore, some experts argue that laws granting immunity for healthcare workers, first responders and volunteers—which deny patients recourse against negligent actors—is not necessary since a legal standard already exists to protect them and their patients. On the reverse side of the argument, others posit that with shifting burdens within the medical community, lack of knowledge about novel diseases, incomplete or insufficient drugs and treatments to face newly emerging challenges, and limited resources, the extraordinary circumstances cannot be examined in light of existing standards of care.
Crisis standards of care aside, resource sharing measures exist to access healthcare and other resources when such resources are scarce in emergencies. Also, emergency and health care workers and volunteers acting in good faith are protected against liability under government acts, declarations, and insurances. For example, the federal Public Readiness and Emergency Preparedness Act (PREP) protects providers, distributors, and pharmacies from liability for using, developing, and distributing FDA approved medical devices, medications, and practices via EUA to combat dangers or threats. Compensation to those injured by the unorthodox use of medical products is also provided by the PREP Act. In addition, New Jersey Governor Phil Murphy implemented an order granting immunity to medical professionals rendering care amidst COVID-19, if said care is related to diagnostic and treatment measures for the disease itself. With all of these protections in place, medical malpractice claims must be examined on an individual basis to determine the appropriate standard of care in the context of public health emergencies.
When Emergency Use Authorization (EUA) may Constitute Medical Negligence
When a patient is injured by an EUA emergency-administered medicine or product that is not approved by the FDA, or is used in a manner that is not approved by the FDA, the question of negligence and liability rest on whether:
A life-threatening condition existed;
The provider administering the medication or product believed it to be effective in helping to diagnose, treat or prevent disease to the patient;
The benefits outweigh the known risks of the drugs or devices; and
No available alternative existed at the time.
The patient must also be informed of the benefits and risks before administration. Even still, a practitioner or facility must act reasonably given the circumstances. Gross negligence or willful acts of harm are categorically unprotected under laws or acts. Thus, if medical care for a patient results in injury or death to a patient, the hospital or provider may still be liable if the wrong type of patient was given the treatment or the treatment was administered improperly or without consent. In other words, the negligent actors may still be held liable for malpractice. Similarly, if an off-label drug is used to treat a patient, the same standard applies, evaluating whether the known risks and unproven benefits were properly weighed and reported to the patient. If not, the provider may be liable for malpractice.
If you were injured by medications or procedures for emergency care during a public health crisis, contact us to have your case examined by a medical malpractice attorney who understands the legal components of EUA approved medical practices and the appropriate standard of care under extraordinary circumstances. Our lawyers can help evaluate your case through the lens of an expert, and if the sequence of events provides just cause for legal action, we can guide you through the legal process for obtaining compensation while you recover from your injuries.
What We Do at Fronzuto Law Group
Obviously, not all medical situations now or in the future are related to Coronavirus, pandemics, and similar health crises. In fact, most medical malpractice cases occur during everyday life, in moments like the birth of child, an unfortunate heart attack or stroke, or a devastating cancer diagnosis. In the course of their duties, we rely on doctors, hospitals, and healthcare teams to aid in the proper diagnosis and treatment of the many ailments, injuries, and conditions that may arise in our lives and the lives of our loved ones. Unfortunately, misdiagnosis, delayed and treatment not rendered, unidentified emergency signs, and gross mistakes are a constant plague on the healthcare system. When these events happen and patients are harmed, the medical malpractice lawsuit provides much-needed resources for victims, in addition to long-awaited rectification for what can never truly be set right.
At Fronzuto Law Group, we stand in the gap for those injured by medical negligence throughout New Jersey, with leader and New Jersey Supreme Court Certified Civil Trial Attorney Ernest P. Fronzuto at the helm. When you need someone on your side in the face of powerful interests seeking above all else to deny you just compensation, our team of medical malpractice lawyers fights for you. To discuss your individual case and receive a free consultation, call 973-435-4551 today.
Additional Information:
Committee on Guidance for Establishing Crisis Standards of Care for Use in Disaster Situations; Institute of Medicine. Crisis Standards of Care: A Systems Framework for Catastrophic Disaster Response. Washington (DC): National Academies Press (US); 2012 Mar 21. 3, Legal Issues in Emergencies. Available from: https://www.ncbi.nlm.nih.gov/books/NBK201075/