New Jersey and Federal Lawmakers Provide Legal Cover from Malpractice Lawsuits Amidst COVID-19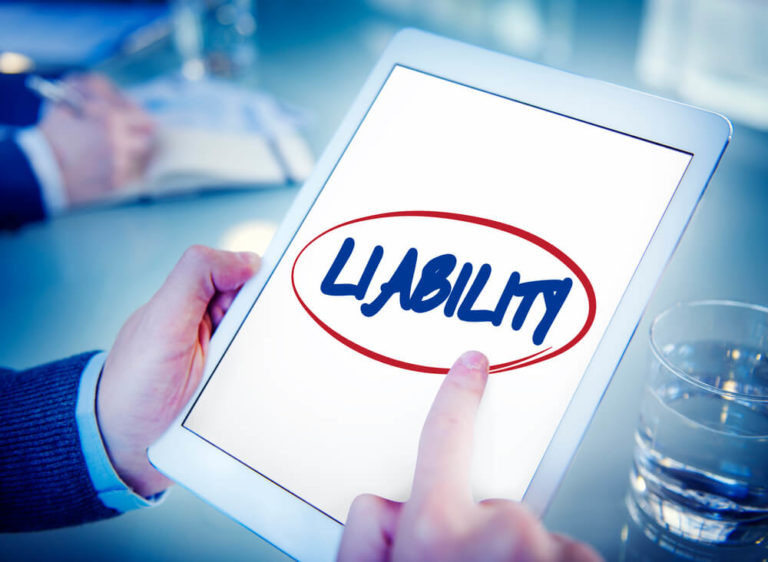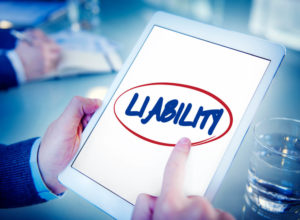 With the current state of our nation in the face of the Coronavirus outbreak, it is natural to have many fears and questions. As experienced medical malpractice attorneys, we often assist clients with questions about testing, misdiagnosis, and errors in the treatment process that may or may not amount to negligence under the law. COVID-19, with its unique and pervasive presentation in New Jersey and across the United States, presents new legal questions and challenges, as current information and instruction for healthcare providers evolves and guidance on how to handle patients potentially infected with the virus is by no means complete. Beyond the evolving information about the condition itself, hospitals, physicians, nurses, and healthcare professionals are attempting to cope with a massive influx of patients, many of whom may require life-saving medical intervention.
Concerned doctors, who must carry medical malpractice insurance coverage, are often faced with life or death decisions that may result in patient injury or death. Failure to test, inappropriately prescribing medication, and errors during surgery are among the most common medical errors leading to malpractice claims against these professionals. Of course, with rationing care and significantly more patients under their supervision than usual, it is easy to understand how this may lead to a spike in lawsuits against medical professionals. Typically, physicians and hospital staff are limited to performing tasks and providing services equivalent with their level of training and experience in the given area. Now, these healthcare professionals may be tasked with providing care outside of their knowledge and experience level.
Confronting the fears and anxieties within the medical community about being sued for medical malpractice during the Coronavirus epidemic, as doctors treat patients beyond the scope of their specialties and hospitals triage in an entirely new way amid crowded emergency rooms and burgeoning hospital populations, federal and state lawmakers have responded.Fronzuto Law Group
Specifically, the United States government provided liability immunity for certain covered individuals and entities against lawsuits involving death or personal injury caused by or related to products manufactured and distributed, medical services administered, or medical countermeasures used to address patients presenting with COVID-19. Such liability immunity is authorized by the Public Readiness and Emergency Preparedness Act (PREP Act), which excludes cases of "willful misconduct" from legal exemption. The particulars of this order from the federal government are outlined in a Declaration from the Department of Health and Human Services, Office of the Secretary under the Public Readiness and Emergency Preparedness Act for Medical Countermeasures Against COVID-19.
Qualified persons to which this declaration apply include "licensed health professionals" and other individuals authorized to "prescribe, administer, or dispense Covered Countermeasures under the law of the state in which the Covered Countermeasure was prescribed, administered, or dispensed." This definition may also apply to approved volunteers, as well as corporations, public and private entities, individuals, partnerships, and government departments and agencies. For victims who suffer serious physical injury as a result of covered countermeasures, there is a Countermeasures Injury Compensation Program (CICP), which may provide benefits for those with claims supported by "compelling, reliable, valid, medical and scientific evidence."
Along with the federal government, New Jersey Governor Phil Murphy issued an executive order exempting doctors, hospitals, nurses, and other healthcare providers from liability for some cases that may result in patient injury or death. Notably, this executive order does not cover all medical professionals in all cases, as "gross negligence" remains a subject for legal action. Essentially, the standard in these cases has been elevated to a sizable deviation from the acceptable standard of care, which causes harm to the patient. To have a valid claim, the plaintiff must establish that the specific injury or death of a patient with Coronavirus was caused by gross negligence. As opposed to the standard definition of negligence in a medical malpractice action, gross negligence refers to knowing actions performed without regard for the necessary reasonable care. Typically, the question raised with regard to this distinction is whether or not the actor foreseeably knew or should have known that harm may result from their negligent conduct.
Best Practices are Recommended Now More than Ever
Fortunately, information is power for healthcare workers and citizens alike. Doctors and hospitals should remain abreast of the latest information from the CDC about best practices. Turning patients away without careful, cautious assessment may lead to delays in testing and misdiagnosis of the virus, endangering not only the life of the patient, but others with whom they come in contact. Doctors who don't suspect every patient as COVID-19 carriers are more likely to miss important diagnoses that could end in illness or even untimely death. Inquiring thoroughly as to a patient's current condition and particular situation, maintaining impeccable records, and training staff to follow strict protocols for patient screening and management are more important than ever. This is quite literally a matter of life or death.
Answers from the Center for Disease Control (CDC) about COVID-19, commonly known as the novel coronavirus, is being constantly updated from week to week and day to day, as the virus spreads and healthcare officials learn more about the pandemic. For healthcare workers on the frontline, daily information updates are not only critical to their individual practices, facilities, and patients, but for the entire population. Now perhaps more than ever, it is critical for healthcare facilities to stay informed, have emergency protocols in place to handle the huge influx of potentially infected patients, and to follow these procedures and plans without fail. Doctors, nurses, nursing home facilities, urgent care centers and hospitals are the guardians of prevention, detection, treatment and safety today, amidst a disease that will define this generation. They must not only treat extremely ill patients, but also control the spread of the virus through prudent screening, operational protocols, and effective management of patients whose lives they are tasked with protecting.
A well organized, consistent daily operations plan begins with screening the COVID-19 patients from those with the ordinary flu, allergies, asthma and other conditions that manifest in a similar manner to the Coronavirus. Obviously, this is no easy task. Patients with and without viral symptoms appear at health offices daily, so identifying patients with the virus presents an extraordinary challenge. A Coronavirus infected patient may not show symptoms until much later or not at all, and yet they still have the potential to transmit the disease to others.  As such, strict screening protocol requires healthcare workers to assume virtually everyone who walks in the door is a possible carrier.
The next step to effective screening is remaining updated. Factual sources tracking the virus, like the CDC, provide information as new developments arise. The CDC's recommended procedures for healthcare providers include prioritizing testing, treatment and reporting based on early signs and symptoms of the virus as criteria for a triage hierarchy. The CDC urges physicians to exercise discretion and medical judgment in selecting patients who need virus testing, by symptoms, history and other diagnostic factors, such as fever, respiratory difficulties, residence, and recent travels and contacts. The testing priority list in order of urgency, from one to four, classifies hospital patients and possibly infected medical professionals at the top; symptomatic patients in long-term care, patients 65 and older, patients with pre-existing health problems, and first responders as second priority; critical workers without symptoms (health care workers and first responders), those with symptoms who are necessary to critical infrastructure (utilities providers), community members of highly concentrated virus outbreaks, and others who have symptoms as third; and lastly, non-priority asymptomatic patients.
For patient management, which means safety for all patients and workers, understanding more about the virus is crucial. According to the CDC, the symptoms range from mild to severe, and the incubation period can be up to two weeks after contact with the virus. Aside from fever, the CDC recommends those with certain symptoms see their doctors or the hospital immediately, including those experiencing breathing difficulties, chest pain or constriction, unusual disorientation, blue tinted lips, and coughing. Healthcare staff should be on high alert for these patients.
To control spreading the virus to other patients and workers, medical offices and hospitals should assess priority patients with respiratory symptoms by telephone or electronic means, recommending home treatment, if possible, or going to the office, urgent care center or hospital, if not possible. Other recommendations for non-priority sick patients include online patient portals and self-help centers to assess their symptoms. Most importantly, staff trained in proper triage protocol must minimize face-to-face contact with dedicated staff handling telephone calls to assess patients, separating them into urgent in-person or telemedicine candidates. It is also vital to report symptoms, so the office can prepare for incoming patients suspected of having the virus.
Furthermore, providers must ensure staff have and use protective gear to handle patients and widely post guidelines to hygienic hand washing, coughing and breathing, face mask wearing, hand sanitizing, tissues disposal and other preventions. A dedicated waiting and treatment area for suspected virus victims, if possible, helps protect other patients. Facilities should post front door and website information on how appointments are handled, how access to the facility is prioritized, what to do if patients think they have the virus and need to come in, and how they will be considered for testing if suspected of carrying the virus. Patient reminders to stay home and socially distance 6 feet from others should be frequent. Those who do come in with symptoms should be asked to put on a mask and be evaluated separately.
Other safety precautions include instructing caregivers of sick patients via telemedicine: nurse advice lines, text monitoring, email, patient portals, video and telephone conferences. As a matter of course, health facilities must check staff for symptoms, encouraging them to stay home if sick, and clear non-emergency appointments from the calendar, referring them to dedicated outpatient sites. Restricting visitors and screening new patients or residents of hospitals and long-term care facilities must be standard practice. Safe handling of the patient with gloves, hand washing, gowns, tissues, protective glasses, face masks (on personnel and patient), and appropriate contaminated items disposal must be strictly practiced. Finally, workers documenting patient symptoms and history must now include recent travel and contacts information. Careful, diligent record keeping, and communication among staff, patients, facilities, and health departments is critical. Patients must be updated on the evolving virus information and practices for their safety.
Ultimately, it is the responsibility of healthcare providers and facilities to make every effort to protect the health and wellbeing of their patients, remaining abreast of the new and evolving information from the CDC as it is updated and provided, and rigorously adhering to guidance for prevention with regard to the spread of Coronavirus, detection of the virus, and proper treatment of patients suffering from this dangerous condition. For those acting in good faith, legal immunity from liability is available.
Resources: