Seasoned and caring lawyers helping clients injured by malpractice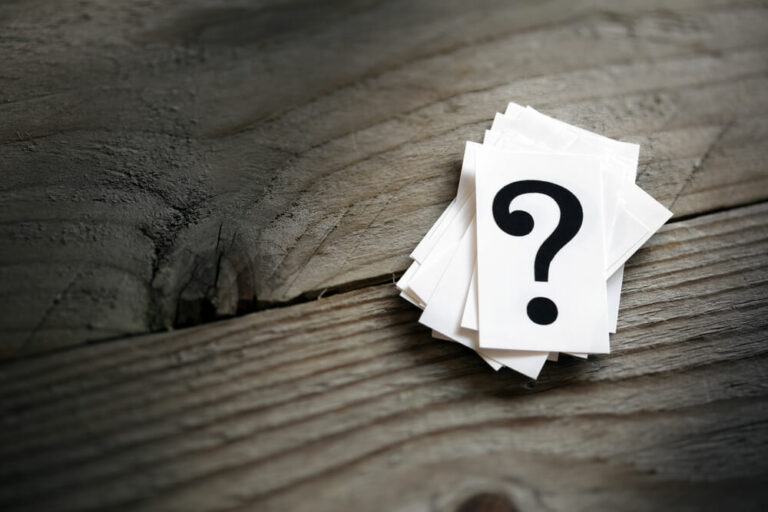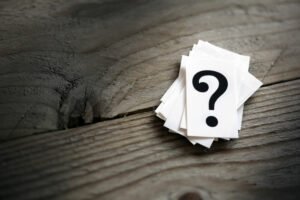 If you or a someone you love has experienced injuries or death from possible malpractice in New Jersey, you may wonder if you have a medical malpractice case. Questioning whether a doctor, hospital, or other healthcare provider is responsible for your pain, suffering, lost wages from missing so much work, and financial damage due to costly corrective and rehabilitative care is not unusual, particularly when you suspect a negative outcome may have been avoided. Whether a medical professional committed malpractice is a question for legal and medical professionals to determine, working together to examine the circumstances and timeline of events in your case to find one or more instances in which negligence may have occurred.
The seasoned medical malpractice lawyers at Fronzuto Law Group represent clients throughout New Jersey, utilizing a wealth of knowledge and experience handling some of the most challenging malpractice claims against healthcare providers who have failed to uphold their duty to their patients. Contact us today if you would like a free case review and further guidance for a possible case.
Medical malpractice happens when a healthcare practitioner causes some form of injury to their patient by failing to practice medicine up to the standard of care expected of a like practitioner under similar circumstances. This may mean the professional acted in a manner that led to complications or failed to take necessary action in light of the events. It may also refer to patient harm or wrongful death.
How to Determine if Your Case is Malpractice
The medical malpractice lawsuit is complex and requires the person suing, the plaintiff, to be aware of New Jersey's laws when pursuing a medical malpractice claim.
First and foremost, you must have a doctor-patient relationship.
Second, negligence by the practitioner must have occurred.
Third, the actions or failures that constitute negligence must have caused injury.
Lastly, the injuries must have led to particular damages.
Missed diagnoses and misdiagnoses are common sources of medical malpractice, as are mistakes in surgery or follow-up care after surgery. And the list of possible examples goes on, from birth injuries leading to lifelong conditions like cerebral palsy, to negligence involving the elderly.
Illustrating Malpractice with an Example
When you visited your doctor, you never imagined how a simple stomach ache would become a months-long painful ordeal. You sought medical help and treatment, at which point the physician sent you home with laxatives and a recommendation for a warm compress for your pain and constipation. A week later, the pain became unbearable, so you went to the emergency room for tests. Unfortunately, your appendix burst on the way to the hospital, and you spent the next several weeks with peritonitis and painful treatment.
Suppose most reasonably prudent doctors would have sent their patient complaining of a stomach ache for tests or referred the patient to a gastroenterologist. In that case, your doctor may have been negligent in sending you home without further testing or input from a specialist. If the time-lapse from the missed appendicitis diagnosis led to your burst appendix and resulting pain, suffering, and economic losses, your doctor might be liable for malpractice.
Be aware of the statute of limitations.
This sets the last possible date upon which you can file a medical malpractice lawsuit with the courts. After that date, you typically lose any possibility of obtaining a legal judgment for your damages against the responsible party or parties. The statute for the majority of people begins running from the time you are injured or discover your injury until two years from that date. Sometimes you do not know you are injured until after medical negligence or error occurs. So, while the error may have occurred when the doctor originally missed the diagnosis or failed to order tests, the discovery of the error may be the week after when you were operated on in the emergency room. That is when you discovered you had an underlying condition that should have been recognized and treated right away. The statute is different for injuries to children and babies. The lawsuit must be filed before an injured baby turns 13, or if the parents choose not to file, when the child reaches the age of 18.
New Jersey's attempt to avoid frivolous medical malpractice claims.
Before a lawsuit can proceed, a plaintiff must have an affidavit of merit within 60 days of the healthcare provider's filing a response to the lawsuit in court. The affidavit of merit is the sworn opinion of a medical professional certified in the same capacity in the medical field of the defendant. The medical professional or expert declares that they reasonably believe the defendant's conduct alleged in the lawsuit fell below the standards required of a medical professional in the same circumstances. For instance, the statement may be that the doctor's missed diagnosis or failure to refer the plaintiff to a specialist was conduct that fell below what other medical professionals would be expected to do under the same conditions. If more than one medical provider is responsible for the plaintiff's injuries, each provider must have a separate affidavit from the appropriate medical expert.
In this way, the court and the plaintiff can feel confident that there is merit to their claim. Unless the mistake or negligence is so blatant that the average person could see that malpractice occurred in their commonsense view, the affidavit of merit is required, or the lawsuit cannot go forward to trial. The judge dismisses the suit when no merit can be established or attested to. In the vast majority of cases, filing the affidavit is highly advisable regardless of how obvious the medical failure seems.
Know the importance of a medical specialist's review.
When a plaintiff understands this requirement and has a medical professional to review the facts of their case, they can better understand how they were injured and what went wrong. They can confirm that they themselves, or their loved one, was injured by the defendant or defendants, at least in the opinion of another similarly trained, educated, and experienced medical professional. This may seem like an overwhelming prospect, but experienced medical malpractice attorneys deal with medical terminology and experts all the time.
At Fronzuto Law Group, our concentration on malpractice litigation translates into confidence on the part of our clients, who trust that we understand the terminology and how to comprehensively research medical conditions and practices. While we are not medical experts, we are highly familiar with how medical experts speak and testify, and we know how to choose an expert that is the most well-informed, appropriate medical professional for your case.
At trial, a jury still has to agree with the plaintiff's experts in order to award compensation. To prove your case in medical malpractice litigation, you must have your legal experts ready to testify that the defendants' conduct was malpractice, understanding that the defendants will have their medical experts lined up to testify that these actions were not, indeed, negligent. Often the deciding factors rest on medical procedures and practices, which can be highly technical. Ultimately, we set our sights on knowing the particulars of your case inside and out, and making the best possible selection so the battle of experts can be won in your favor.
Get Help with Your Case
The legal complexity of a medical malpractice lawsuit cannot be overstated. No doubt, the laws for filing and navigating the process of a medical malpractice claim are important to follow. And there are other procedural rules of the court that a plaintiff must follow to avoid the risk of having their case thrown out, delayed, or simply lost to the other side. Considering this, it is clear to see why hiring the right attorney is the first step toward successfully resolving your medical malpractice claim.
You want someone representing you who can ensure that you never miss filing deadlines for court hearings, discovery, pre-trial, and trial dates. A legal counselor who can best prepare every single element that you'll need to obtain a favorable verdict or settlement. Better yet, a team of lawyers who handle medical malpractice claims virtually every day, with a commitment to listening to you every step of the way, attuned to your unique needs and priorities.
[haveacase title="Have a Case? Get a FREE Lawyer Consultation" content="At Fronzuto Law Group, we investigate, negotiate, litigate, and pursue all available avenues to ensure that you can recover, rebuild, and renew after healthcare providers cause devastating injuries or wrongful death."][/haveacase]