New Jersey Medical Malpractice Attorneys Examine Time Limits for Medical Malpractice Claims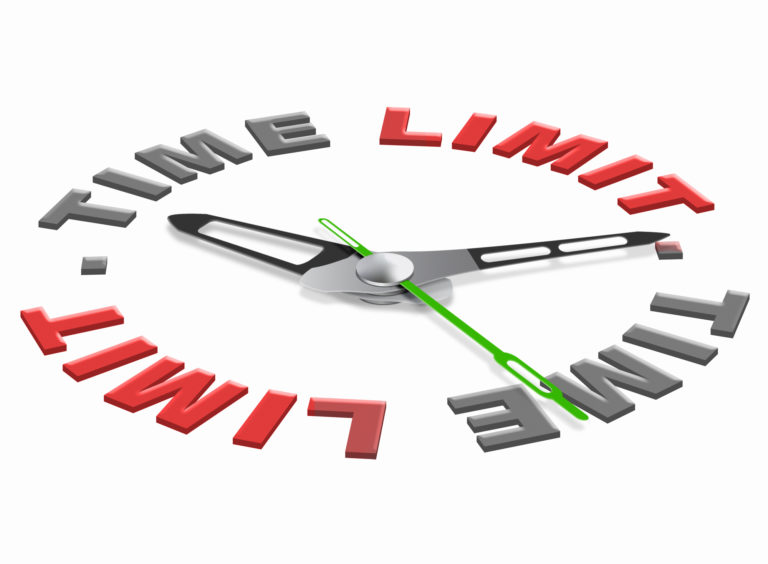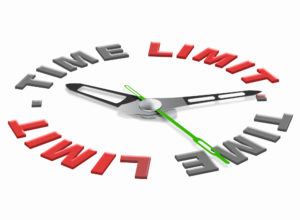 You may become immediately aware that medical malpractice has occurred because of severe complications or injuries that are simply impossible to miss. However, it is also highly common for individuals to discover a medical error months or even years after the initial event occurred. For instance, you may not know that an implement used during a prior surgery was actually left inside of your body, until the object becomes an obstruction. Or perhaps continued medical issues prompt you to seek help from another doctor, who uncovers your first healthcare provider's misdiagnosis or failure to diagnose. The possible scenarios are vast and varied, but the underlying question they present remains the same: If I just became aware of medical malpractice, how long do I have to file a claim?
As experienced New Jersey medical malpractice lawyers, we are often asked by clients if too much time has elapsed for them to pursue a lawsuit. If you or someone you love has been a victim of medical negligence and you weren't aware of the mistakes that occurred until recently, it is important to understand the time limitations for medical malpractice claims in New Jersey. This subject is highly nuanced, with no absolute answer. However, there are general provisions and standards outlined under New Jersey law, and important considerations that may be applicable to your situation.
What if I just Became Aware of Medical Malpractice in New Jersey?
The time limits for filing a medical malpractice claim in New Jersey are addressed in N.J.S.A 2A:14-2, entitled "Actions for injury caused by wrongful act, appointment of guardian ad litem." This statute of limitations law applies to all forms of personal injury, encompassing events wherein neglectful or wrongful behavior by one party results in injury to another. Generally, this law establishes a two-year statute of limitations for medical malpractice claims, but the definition is not as concrete as it seems.
The nuance arises when determining the date upon which your time to file a claim begins expiring. If a doctor, surgeon, nurse, or other medical professional causes harm when failing to exercise the appropriate standard of care, does the two-year statute of limitations begin immediately? The short answer is no.
The time period for filing a medical malpractice action in New Jersey does not commence until the injured person becomes aware that the injury exists, should have become aware of the injury under reasonable circumstances, or learns that the injury resulted from negligence by a healthcare provider, hospital, or other party. Thus, if you are aware of the injury immediately, the two-year period during which you can file a claim begins immediately as well. On the other hand, if the harm that was caused is not immediately evident, the statute of limitations will begin when the injury is identified or should have reasonably been identified.
My Child was just Diagnosed with a Birth Injury, Is it too Late to file a Lawsuit?
The rules regarding time limits for medical malpractice claims are distinct for minors. If your child is injured as a result of negligent pediatric medical care, a claim must be filed within two years of him or her reaching legal adulthood. Children injured by medical malpractice have up to two years after their 18th birthday to pursue compensation for their injuries. The statute of limitations is different for birth injury claims.
If a child's birth injury is discovered immediately or soon after birth, the family has until the child's 13th birthday to file a medical malpractice action. This becomes more complicated when the parents discover later in childhood that a child may have suffered a birth injury. Various forms of trauma during birth, particularly those affecting the brain, may become clear when the child begins missing developmental milestones, becomes enrolled in school, is interacting with other children, or has challenges with learning. In these situations, it is highly advisable to seek counsel from a knowledgeable medical malpractice attorney who can evaluate your unique circumstances and determine your eligibility for filing a birth injury lawsuit.
Uncovered Medical Negligence in New Jersey, What Next?
The legal and procedural components of medical malpractice litigation in New Jersey are extremely complex. If negligence on the part of a medical professional or facility injured you or someone you love, take the vital next step by contacting a New Jersey medical malpractice attorney for assistance. Our firm has the the resources, knowledge, and extensive experience necessary to examine the facts of your case, determine when and how medical mistakes occurred, and construct the most compelling claim for compensation. Our attorneys are well-versed in the governing laws and procedural requirements that impact your medical malpractice action and we have successfully obtained compensation on behalf of victims across the state who find themselves in your position. Contact the New Jersey medical malpractice lawyers at Fronzuto Law Group today at 973-435-4551 for a free review of your case. You can also fill out our online form to schedule an appointment to discuss your case with our team.