NJ Preoperative Mistakes and Improper Care Lawyers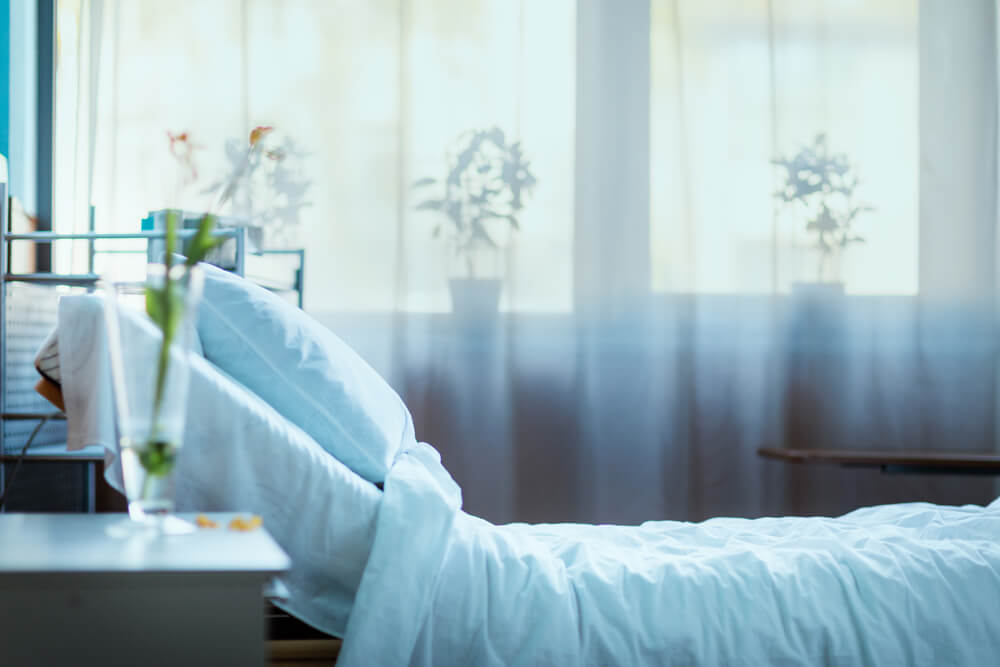 Before any scheduled surgery date, there is a period of preoperative preparation. Preparation time for surgery is critical for hospital or surgical center staff to ensure your physical and mental state is ready for the planned operation or procedure. Each person's case is different, so preparation may differ from patient to patient, even if the surgery occurs for many. Each individual comes to surgery with a unique history, genetic and biological combination of factors, as well as current and former conditions. When you arrive for your pre-surgery workup, your hospital or surgical center staff may begin preoperative care and continue prepping you until your procedure occurs. In an ideal world, all goes smoothly. However, this isn't always the case. When medical professionals tasked with assessing, evaluating, instructing, and otherwise preparing you for an operative procedure make mistakes, your surgery can be a disaster. Sadly, some of the most damaging surgical errors involve inadequate preoperative preparation. Here, our experienced New Jersey medical malpractice lawyers discuss the purpose, process, and key considerations during preoperative care, as well as the leading types of preoperative failures that may cause catastrophic injuries for those undergoing operative procedures.
What Happens during Preoperative Evaluation and Preparation
People scheduled for surgery must have a thorough evaluation beforehand to best ensure the operation's success. How long preoperative preparation continues depends on the surgery. For example, cosmetic surgery is typically an outpatient procedure. Preparation for the surgery may occur in the office where the surgery is to take place over days or weeks. Conversely, emergency surgeries may allow only a brief preparatory period, if any. And yet, all before surgery prep is minimally a review of the patient's medical history and a physical exam. Typically, a nurse or doctor asks the person about past health problems if that person does not already have medical records with the physician or the hospital. Then, a surgeon can assess the patient's surgical risk with a physical exam, medical records review, and body system evaluation.
The Purpose of Preoperative Measures
The purpose of preoperative measures and processes is to avoid complications during or after surgery. Thus, a thorough examination and evaluation are crucial for the patient's safety and surgical success. For elective surgeries, a physician wants to know if the patient has symptoms or illnesses the physician does not know about from their medical chart or responses on a form. In addition, they want to know about current complaints and past medical history, including medications. The surgeon also must assess the person's state of mind and expectations, whether they are overly anxious or have unrealistic expectations for the outcome.
In essence, the key preoperative aims are to fully document the current need for surgery, including the symptoms and history of the condition warranting surgery. In addition, the patient's overall health, unknown conditions, risk assessment, reducing potential complications inherent to the patient, developing a postoperative care plan, educating the patient about the procedure and aftercare, and minimizing their hospital stay are reasons for preoperative care. Finally, the patient's satisfaction is vital. Of course, this cannot always be one hundred percent and dissatisfaction with a surgical outcome does not necessarily indicate medical negligence.
Bodily Systems Involved in Preoperative Assessment
The physician can observe apparent issues like obesity, asthma, skin color, or discoloration during a physical exam. They may watch and ask questions about the patient's body systems. The staff may evaluate the patient's nervous, digestive, endocrine, reproductive, respiratory, cardiovascular, and musculoskeletal systems. They may want to know about the patient's immune system for fighting off infection and response to anesthetics. For all people, regardless of the procedure, a surgeon may assess the patient's prior surgical history, vital signs, and cardiovascular condition.
Common Tests Conducted Preoperatively
Essential physical stability registers in heart rate, blood pressure, and respiratory rate. Also, a blood panel to detect anemia, especially for older patients, is a fundamental consideration for preoperative care since those with low iron blood may be at risk for complications that may be fatal. Blood loss in an anemic patient could lead to organ failure.
Other essential data include blood sugar levels, liver enzymes, and creatinine levels detected in the urine because of metabolism. Also, if a patient is on blood thinners, has a history of blood clots, or has illnesses that affect the platelets in the blood responsible for clotting, a surgeon may make special preparations. The surgeon may also seek to ensure the person is off blood thinners for the requisite time before surgery to avoid hemorrhaging. For some with preexisting conditions, an ECG or chest x-ray may be necessary. Beyond that, for females, a surgical team should ask if the patient is pregnant.
Risk Factors that may Impact Surgical Outcomes
A surgeon can determine from the primary evaluation if a patient needs further screening for risks that can change the expected surgical outcomes. Risk factors include age, medications, energy level, weight, smoking, sleep problems, allergies, or substance abuse. To be prepared for any possibility, the surgeon usually wants to know about diseases of any major organs, including the heart, thyroid, liver, kidney, or lungs. Thus, it is crucial to know if a patient has diabetes, epilepsy, bronchitis, low kidney function, and heart or liver disease. Since invasive procedures requiring anesthesia tax all body systems, a surgeon should want to know the possible dangers in the most minute detail.
Providing Proper Instructions and Information Before a Procedure
A person is fully informed if they understand the procedure, possible outcomes, and their own responsibilities for preoperative and aftercare. Chiefly, surgical patients must know which warning signs to look out for if they need to return to the hospital or doctor's office for postoperative problems. They must also know what not to do before surgery. For example, most patients must not eat or drink for several hours before anesthesia. Otherwise, they risk aspirating food or drink particles into the lungs and suffocating during surgery.
Staff may also advise the patient that they need to be off blood thinners for several days before surgery. Thus, clear communication in writing and by word of mouth is paramount. Finally, a person must consent to the surgery, knowing the risks and rewards. A physician must communicate the patient's options for fully informed consent.
What can go Wrong During Preoperative Care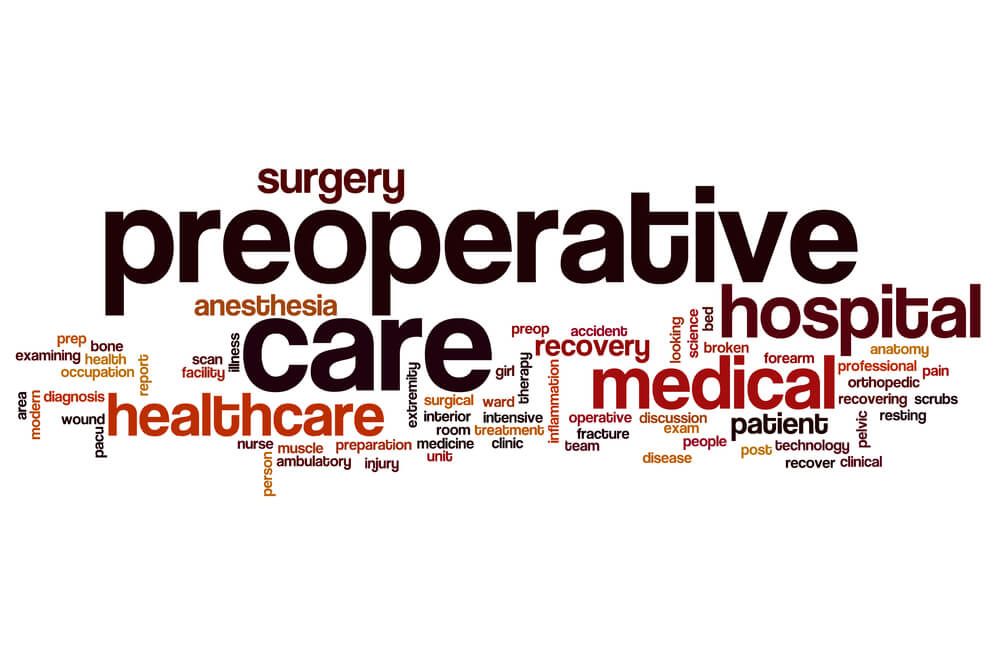 Not paying attention, taking shortcuts, not communicating vital information, or asking the right questions in preoperative care may all lead to patient injury or death. With an exhaustive list of potential risks that a surgeon must evaluate, failing to discover possible complications is one of the main contributors to poor surgical outcomes and severe complications. Two of the most common surgical complications are surgical site infection, nerve damage, and bleeding. Also, failing to consider the person's allergies can result in anaphylactic shock and even death from the wrong medicine. Lastly, doctors performing surgery need essential equipment for anticipated risks and to ensure all surgical equipment and devices are sterile and working correctly.
Find Comfort and Compensation for Improper Preoperative Medical Care in New Jersey
If your surgery ended in injuries or further complications due to a surgeon's or staff member's negligence during the preoperative period, you may be experiencing profound grief and physical pain in addition to costly medical expenses and the need for further medical and rehabilitative care. It hurts even more when you know you did not have to suffer preventable harm. However, you may find comfort in the assurance that you have redress against those who wronged you or someone you love through negligent preoperative measures.
Contact Fronzuto Law Group to speak to a knowledgeable and skilled medical malpractice lawyer about your negligent preoperative care in New Jersey. With decades of experience handling medical malpractice and wrongful death litigation entirely, our lawyers have developed highly effective techniques for gathering and presenting undeniable evidence of negligence to obtain millions in financial awards for our clients. Simply call 973-435-4551 for a free consultation with a medical malpractice lawyer on our team. We will review your case at no cost to you and explain the steps in the process to seek compensation for your injuries stemming from preoperative malpractice.
For additional information: