Understanding the Risks of Macrosomic Infants and the Connection with Birth Injuries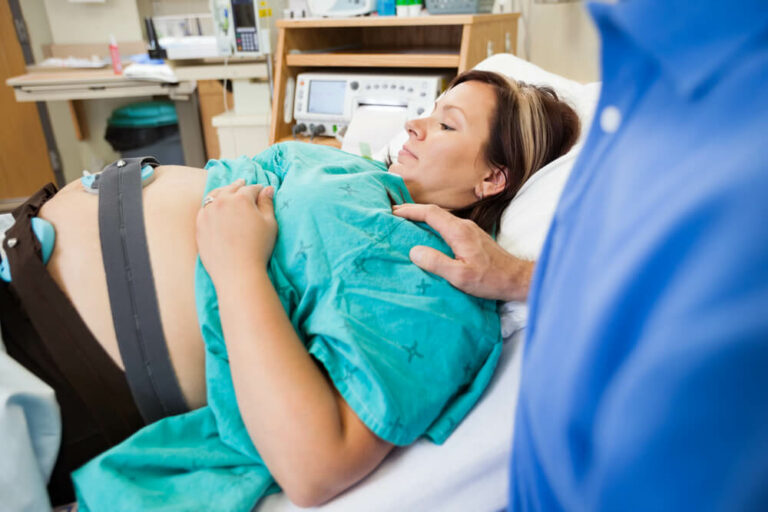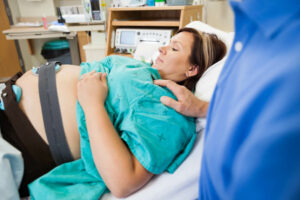 Fetal macrosomia is a term that describes babies who are born at a birth weight of 8 pounds and 13 ounces or larger, constituting a heavier than average birth weight. Many times, weighing in at 8 lbs. 13 oz. or slightly larger is not a medical concern and is simply attributable to the baby's genetics; however, sometimes fetal macrosomia can be influenced by other factors. Risks associated with fetal macrosomia increase as birth weight goes up. Furthermore, even where the cause of fetal macrosomia is not in and of itself concerning, the larger size of the baby can put the mother and child at increased risk of injury during delivery.
If you are pregnant or recently gave birth to a child diagnosed with fetal macrosomia, it is important to understand the cause of this condition, associated risk factors, and how to recognize and respond to birth injuries related to fetal macrosomia that may stem from medical malpractice.
At Fronzuto Law Group, our talented team of New Jersey birth injury lawyers often sees cases of infants whose fetal macrosomia went undiagnosed in utero or was improperly prepared for and handled in the process of childbirth. We investigate these cases on behalf of families facing the uncertainty, financial, and emotional fall-out of medical negligence resulting in their child's birth injury. If your baby has been injured as a result of improperly planned or executed birthing procedures related to fetal macrosomia, contact our office at 973-435-4551 to speak with a member of our legal team today. We offer free birth injury case reviews and work with the leading medical experts in obstetrics to support our clients' claims for compensation.
Identifying Fetal Macrosomia
Initial signs of fetal macrosomia may be observable at a women's prenatal ultrasounds, during which sonographers and/or obstetricians measure the size of the baby overall and certain individual body parts to monitor the baby's growth and examine the baby for signs of any potential medical conditions.
A few signs of fetal macrosomia that can be observed during an ultrasound are a greater than average amount of amniotic fluid and the baby's height in utero. Excessive amniotic fluid as a sign of a larger than average baby may be counterintuitive, as it would seem that a larger baby would take up more room in the womb, leaving less space for amniotic fluid. However, amniotic fluid levels tend to decrease more in the very last few weeks of pregnancy and babies – even ones with fetal macrosomia – put on weight more rapidly in the last weeks of gestation.
Earlier in the pregnancy, excessive amounts of amniotic fluid can be a sign of a larger baby because it indicates higher urine output by the baby, due to the child's larger size.
Development of Fetal Macrosomia
Fetal macrosomia is a very general term and does not necessarily indicate that anything is wrong with your baby; however, there are factors that can cause fetal macrosomia which also expose your baby to other medical conditions. As mentioned above, a baby can be completely healthy but large, and the baby's otherwise harmless size can cause injury to the mother and child during the delivery process.
If your baby has been diagnosed with fetal macrosomia or you have experienced a fetal macrosomia related birth injury, you are likely searching for answers about the root cause of your child's fetal macrosomia. There are several known causes, which include the mother being over the age of 35, pre-gestational diabetes or gestational diabetes of the mother, maternal obesity, a gestational period over 40 weeks (overdue baby), having a male baby, gaining an excessive amount of weight during pregnancy, giving birth previously, and having previous babies diagnosed with fetal macrosomia.
Health Risks and Birth Injuries Associated with Fetal Macrosomia
Fetal macrosomia creates risks of birth injuries to both the mother and child. It can also be a sign of future conditions for the baby. Children born with fetal macrosomia are at risk for childhood obesity, metabolic problems, and low blood sugar at birth due to higher glycemic needs.
It is important to note that most birth injuries related to fetal macrosomia are caused by the size of the baby and physical trauma related to a vaginal delivery of a large baby, whereas most childhood medical conditions related to fetal macrosomia suffered by a baby are caused by the same underlying issue that caused the larger than average birth weight of the child like obesity or diabetes.
During labor and delivery, the condition of fetal macrosomia can put the mother at risk of physical injuries including rupture of the uterus, which can be life threatening, excessive postpartum bleeding, and severe tearing during a vaginal delivery. A large baby may also have difficulty passing through the birth canal, possibly necessitating a vacuum-assisted birth or emergency C-section.
How Medical Malpractice May Lead to Fetal Macrosomia Injuries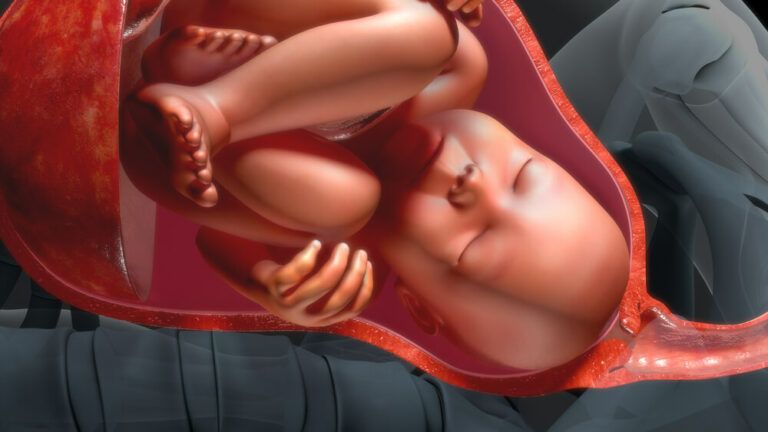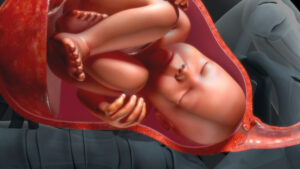 Part of providing quality care to a pregnant mother and her child is recognizing risk factors and signs of conditions that may increase the risk of complications or difficult labor. If a baby's gestational size indicated that a vaginal delivery may put the mother and/or her child at an increased risk of injury, a medical professional, whether an obstetrician or another physician, has a duty to inform the patient of these risks and recommend a scheduled c-section rather than a vaginal delivery, if necessary. At minimum, the woman's care provider must inform her of the risks associated with fetal macrosomia, the risks of proceeding with a vaginal delivery, and the risks of a c-section, along with their recommendation, so that the patient may make a decision with informed consent.
If the child's fetal macrosomia puts the mother and child at risk of injury, but the pregnancy proceeds to an attempted vaginal delivery, there are many risks associated with a delayed c-section, the most serious of which are uterine rupture and shoulder dystocia. A uterine rupture, although rare, is more common in women who have had previous c-sections and thus have scar tissue on their uterus. This event can be fatal for the mother and child. A large baby may suffer shoulder dystocia during delivery, which means the child's shoulders are stuck behind the mother's pelvis. If a baby is stuck in the birth canal and showing signs of distress, it may mean that the child is suffering from a lack of oxygen to the brain, which can result in severe brain damage and death.
Beyond the size of the baby, some additional signs that a c-section is necessary for a baby with fetal macrosomia is if the baby is not descending into the birth canal or if labor is lasting a very long time and not progressing. If your caregiver fails to recognize these signs, inform you of all of the dangers, and recommend a c-section, and this causes injury to you and/or your child, then the medical provider may be liable for medical malpractice or breaching their duty of care to you and your child.
Seeking Compensation for Fetal Macrosomia Injuries
If your child was diagnosed or should have been diagnosed with fetal macrosomia and you or your child were injured during your pregnancy or during labor and delivery, it is possible that an error made by your medical provider caused or contributed to the injuries.
Your medical provider has a professional duty to provide a standard of care equivalent to that of a reasonably prudent doctor with their education, training, and experience under the circumstances. When a medical provider deviates from this standard of care by failing to identify symptoms of fetal macrosomia during pregnancy, provide adequate and proper treatment, and inform you of risks associated with the condition and treatment options (including a scheduled or emergency c-section when needed), then they can be held liable for your damages based on their medical malpractice. You and your child deserve to seek treatment and heal from your injuries without also incurring the financial cost of someone else's negligence.
Get a Free Fetal Macrosomia Case Review from Dedicated Birth Injury Attorneys in NJ
If you believe medical malpractice may have played a role in your fetal macrosomia-related injuries, you may be entitled to compensation for your injuries or those of your child. The birth injury lawyers at Fronzuto Law Group can help examine the evidence and the circumstances of your pregnancy, labor, and delivery, and determine whether you have an actionable claim. We understand that after having a baby, you are all-consumed with your little one. Let us fight the legal battle on your behalf and seek to recover the compensation you deserve, while you focus on your number one priority, caring for your child and healing postpartum. Contact us at 973-435-4551 to request a free case review.
Additional Resources:
ACOG Issues Guidelines on Fetal Macrosomia, American Family Physician