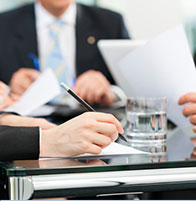 In a legal context, the term "discovery" is often misunderstood. Nevertheless, it is very important in New Jersey medical malpractice cases. Discovery is a phase of the litigation process during which the opposing sides share information. The discovery phase provides the plaintiff and the defendant (and their respective attorneys) with an opportunity to obtain important documents and statements from one another.
In a medical malpractice case, discovery is among the most important steps in the process. It provides the victim with information that will be critical to the success of their case and allows the defendant to gather information relevant to their defense. There are a variety of ways to obtain information during the discovery process, including requests for documents, written statements, and verbal questioning under oath. Below, is what you need to know about discovery in a medical malpractice lawsuit.
How to Prepare for the Discovery Phase
One of the critical steps to complete prior to the discovery phase is your own investigation. As the victim in a medical malpractice case, your attorney should conduct a thorough review of all available, pertinent information. For example, your lawyer should examine all relevant medical records, including those from doctors, hospitals, medical facilities, and other healthcare providers who were engaged in your care. The next step is usually to consult with a knowledgeable medical expert who has experience and training in the field applicable to your case. After conducting their own review of your medical records, the expert is called upon to provide an Affidavit of Merit, which is a written document attesting to the validity of your claim.
Obtaining Information in the Discovery Process
After your attorney gathers and reviews all of the information available, they will use the discovery period of the litigation process to obtain additional information from the other party. There are specific rules that govern the discovery phase, including time limits for producing documents and other requirements. The judge can impose penalties if either side is in violation of mandatory discovery procedures.
One of the methods used by both sides during the discovery phase is called a deposition. This is essentially an interview of one of the parties involved in the case under oath. For instance, defense counsel may depose the plaintiff in a medical malpractice case and the plaintiff's attorney may depose the doctor or other party named as the defendant. Expert witnesses are also typically called upon for depositions during discovery.
Another useful tool during the discovery process is an interrogatory, which is similar to a deposition but is in written, as opposed to oral form. Interrogatories include a series of questions that must be answered and sworn to be true. In some medical malpractice cases, an expert witness will be required to answer interrogatories and explain their theory as to what happened. For instance, the medical expert may describe how he or she believes the doctor failed to provide an appropriate standard of care and how that contributed to the plaintiff's injuries.
Demands for documents, also known as requests for production of documents, are yet another crucial element of the discovery stage of litigation. This method is rather self-explanatory, meaning it allows both sides to request specific documents from the other party. Attorneys in medical malpractice cases may request:
Lab reports
Radiology test results
Doctors' visit records
Hospital records
Notes from healthcare providers
In some situations, the other side will refuse to produce certain documents. Then, both sides must make an argument to the court as to why the documents should or should not be provided.
Gathering Evidence for Your New Jersey Medical Malpractice Lawsuit
If you are considering pursuing a medical malpractice claim in New Jersey, an experienced medical malpractice attorney can help you gather necessary evidence and construct the most compelling claim for damages. At Fronzuto Law Group, our legal team concentrates on medical negligence and injury claims for clients throughout New Jersey and we are here for you. Contact our office in Passaic County at (973)-435-4551 or send us a message online to arrange a free case evaluation.