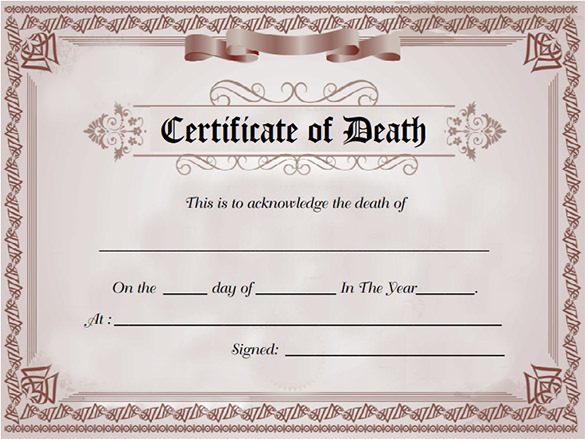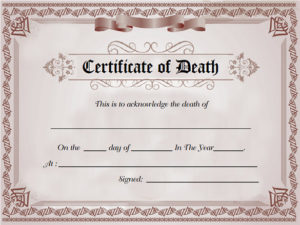 The New Jersey Appellate Division recently ruled that a death certificate cannot be presented as evidence in a wrongful death lawsuit unless accompanied by expert testimony.
The Appellate Court panel issued its decision in the case of William Quail, whose wife Mary died shortly after an accident in a Stanhope, New Jersey grocery store. Mr. Quail filed a wrongful death lawsuit against the ShopRite, during which he sought to enter his wife's death certificate and follow-up medical examiner's report as evidence. The documents reportedly contained statements made by the medical examiner that Mary died from complications of blunt trauma. Specifically, a checkout stand had fallen on her leg during the incident, which occurred four days before her death.
A Superior Court Judge in Sussex County initially denied the admission of the reports and dismissed the lawsuit, ruling that the death certificate and medical examiner's follow-up report constituted hearsay and thus, were inadmissible in court. Hearsay simply means the report of another person's words, which is typically not acceptable in court. Essentially, the judge determined that the reports including the medical examiner's opinions must be provided directly to the court via expert testimony.
After taking the case up on appeal, the Appellate Court affirmed the initial ruling. New Jersey Appellate Division Judge Jack Sabatino said, "The narrative report is filled with opinions and conclusions." Under New Jersey law, in order to have opinions and conclusions entered into evidence, the witness must provide them to the court on the stand unless the situation meets one of the criteria for a hearsay exception. This is essential because it provides the opposing side with the opportunity to cross-examine the witness.
When an expert offers their opinions in a wrongful death or medical malpractice suit in New Jersey, they must explain how they reached such conclusions and answer questions from the other party's attorney. In other words, a medical expert must be able to back up their statements upon cross-examination. Then, it is up to the jury to decide how compelling the expert's testimony is in the context of the specific case.
If a death certificate or medical examiner's report was admissible as evidence, all of the writer's opinions would be presented to the jury and the opposing side would not have the ability to call these into question. If the medical examiner testifies as a witness in a wrongful death claim, only then can they explain their conclusions and be subject to cross-examination. The Appellate Court clarified this significant question, stating that neither party in a civil lawsuit can rely on a report of this kind without an expert witness to support it.
Wrongful Death Claim in New Jersey? Contact Experienced Attorneys at Fronzuto Law Group
This decision may prove problematic for some individuals with wrongful death claims, as state medical examiners may decline to participate as expert witnesses in civil lawsuits. As the plaintiff in a wrongful death claim, it is essential to enlist an experienced attorney who can identify the most suitable and effective medical expert to support your claim. If you are dealing with the complexity of the legal process in a wrongful death case in New Jersey, the knowledgeable team of attorneys at Fronzuto Law Group can help. Our experienced wrongful death lawyers address the myriad of challenges facing our clients who have lost loved ones due to medical malpractice and other forms of negligence. We serve victims and families throughout New Jersey, including Hackensack, Jersey City, New Brunswick, Elizabeth, Newark, and Paterson. For additional information regarding wrongful death law in New Jersey and how it may apply in your situation, call 973-435-4551 or contact us online to arrange a free consultation.