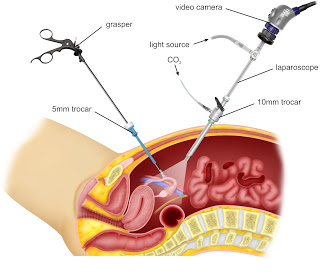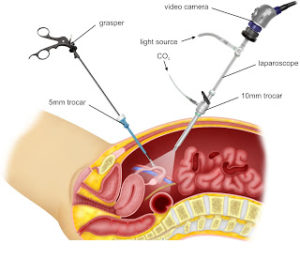 Laparoscopic surgery can be an essential, minimally invasive procedure that provides faster recovery time and less post-operative pain. However, these surgeries can also result in serious harm to patients if doctors fail to perform them correctly. A recent medical malpractice case in Middlesex County, New Jersey illustrates some of the potential complications of a laparoscopic surgery gone wrong.
Laparoscopic refers to a specialized, minimally invasive surgical technique that utilizes small incisions and a high-resolution camera attached to several thin instruments. These procedures provide surgeons with images of the inside of a patient's body without the necessity for large incisions and open surgery. Laparoscopic surgery can be used for diagnostic and treatment purposes and is often employed for the diagnosis or treatment of gynecologic or intestinal conditions.
The aforementioned case involved Maryann Ciallella, who underwent laparoscopic surgery to treat endometriosis at Saint Peter's University Hospital in New Brunswick, NJ in 2014. Endometriosis is a condition that occurs when the tissue that normally lines the inside of the uterus, called the endometrium, grows outside of the uterus. It can be extremely painful and typically affects the ovaries, fallopian tubes, and lining of the pelvis.
In Ciallella's case, laparoscopic surgery was performed to remove her ovaries and fallopian tubes as treatment for her endometriosis. During the procedure, her bowel was perforated, causing the materials inside the bowel to spill out into the surrounding tissue. This led to a dangerous condition known as peritonitis, an inflammation of the membrane that lines the abdominal wall (peritoneum). Peritonitis is typically caused by an infection. For example, a person may suffer from peritonitis after their appendix ruptures.
After this serious error during the laparoscopic procedure, Ciallella suffered peritonitis and an injury to the ureter. She ultimately became septic and was intubated and in a coma for a month. The respiratory issues resulting from these complications caused further difficulties with memory and cognition. Ciallella required several additional procedures, including a colostomy and hernia repair, to correct the damage.
As the victim in this case,  Ciallella filed a medical malpractice lawsuit in Middlesex County against her doctor, Kyle Beiter, M.D., Saint Peter's University Healthcare System, and Saint Peter's Associates. The parties went through arbitration, and the arbitrator recently awarded Ciallella and her husband $2.1 million in a damages.
Although laparoscopic surgery has many benefits, including quicker recovery times, less post-operative discomfort, shorter stays in the hospital, less internal scarring, smaller external scars, and the potential to return to your usual activities in a limited time frame, these procedures must be done with absolute precision to facilitate positive outcomes. If a surgeon or other medical professional makes a mistake in the course of a laparoscopy, what is intended to be a beneficial procedure can cause serious harm.
New Jersey Laparoscopic Surgery Injury Attorneys
At Fronzuto Law Group, our law firm is dedicated to fighting for victims of surgical errors and other forms of medical negligence throughout New Jersey. We will thoroughly investigate the circumstances of your case to identify errors and liable parties who can be held accountable. It is our commitment to provide support and guidance along the way as we aggressively pursue the compensation you deserve. If you have been the victim of medical malpractice or someone you love suffered complications from a medical mistake in New Jersey, contact us at (973)-435-4551 for a free case evaluation.