Fronzuto Law Group's Extensive Representation of Birth Injury and Pediatric Medical Malpractice Cases
When the birth of a child, which should be a transformative and joyous moment in a family's life, is devastatingly altered by a catastrophic birth injury caused by medical malpractice, a family's life is forever changed. The infant, who can not defend themselves, needs to be firmly represented; yet the family needs not only the representation of an experienced birth injury lawyer, but a support system for comprehending and navigating the difficult process that lies ahead. The same is true for young children, adolescents, and the parents of children who experience harm due to negligent medical care by pediatricians, specialists, and other medical providers, as well as hospitals, emergency centers, and healthcare facilities.
New Jersey's Fronzuto Law Group, guided by its founder Ernest P. Fronzuto, is just that team to support the family and the injured child through this time. Certified by the New Jersey Supreme Court as a Civil Trial Attorney, Mr. Fronzuto has lengthy experience in litigation and focuses his practice on representing plaintiffs in medical malpractice cases. His knowledge, skill, and recognition as an authority in the realm of medical malpractice law, as well as his various lectures, trial and appellate accomplishments, including victories before the New Jersey Supreme Court, reflect his commitment to not only representing his clients, but serving as a resource, educating and informing those whom he represents on the legal aspects of their children's claims, and navigating the hurdles that may arise during these challenging times.
How Fronzuto Law Group can Help with Your Pediatric Malpractice Case
Read Mr. Fronzuto's reflections on his work in birth injury and pediatric malpractice cases:
"I've spent the last 24 years of my professional life handling medical malpractice cases; and specifically as time has gone on, probably within the last 13 to 15 years, really specializing in pediatric malpractice cases and birth injury cases.
I take a tremendous amount of pride in handling these cases because they're not just about the malpractice and the professional challenge of proving a malpractice case; but the victim of malpractice is someone who can't typically speak for themselves, couldn't fight for themselves, can't do anything.
And oftentimes, when I get cases involving birth injury or pediatric malpractice, the child doesn't even know that they were the victim of medical malpractice because the damages have just started to manifest themselves. But based on the science and the medicine involved, we know that it is going to progress, unfortunately in a catastrophic injury that they're going to have to live with for the rest of their life.
So I take a personal gratification and interest, and it's my life's work, to do pediatric malpractice cases. Some close friends today started off as clients in pediatric malpractice cases because when I take a case, I don't handle many of these cases at any one time. I take a personal interest and dedicate all my time and resources to the cases that I handle. So the relationship that's developed with parents who have a child who has been catastrophically injured is not just about explaining to them the departure from accepted standards of medical care or causation or the nuts and bolts, if you will, of how to handle a medical malpractice case. It's navigating them through the very difficult process of living with a child that they know has been catastrophically injured and that they're going to have to care for through that child's life.
And the scary part for parents in coming to me, particularly initially until they get comfortable, is "What do I do when I can't care for my child any further? At some point in time, I'm going to grow old. So who's going to take care of my child?"
So when we represent pediatric patients, we're not just representing the here and now to get an award of money for that child so that the parents can pay for their schooling, and they may have an IEP, and they may have to go to a special school, and all those things; those are all very real costs of dealing with a child who has been catastrophically injured as a result of malpractice. But the more difficult challenge oftentimes in a parent's mind is "Who's going to care for my child when I'm no longer able to care for them?"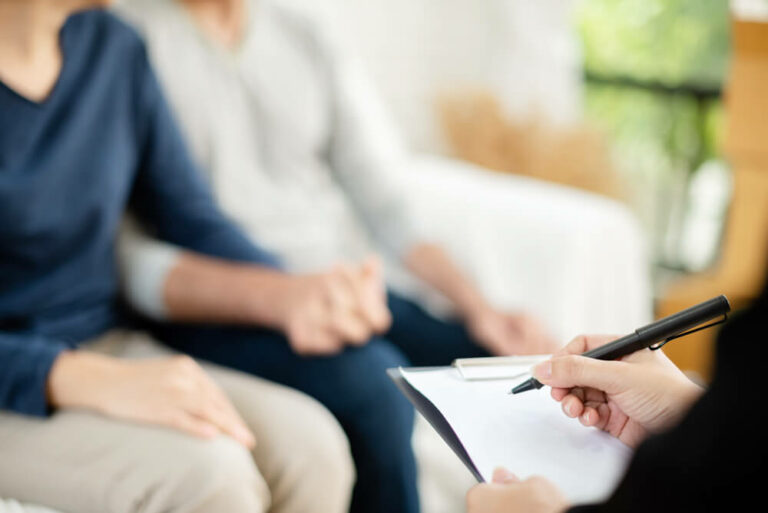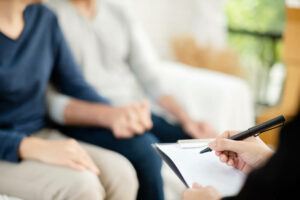 And that is the very difficult question and conversation I have with them to explain to them: this case is going to be about providing a source of funding, of money to care for your child now, but it's also going to be about caring for them when you can't do so. So all of the entire case for getting the proofs and the nuts and bolts of the case itself, all that is very important, and we get to that in ultimately performing a very thorough investigation, developing an evidence-based theory of the case that will be successful. It's about holding the parents' hand through a very difficult process and really comforting them to know that the reason that we're moving forward with this case is not just about the here and now, but the future of the child."
Trust the Team at Fronzuto Law Group to Handle Your Child's Injury Case and Seek the Compensation and the Peace of Mind Your Family Deserves
Navigating a traumatic event such as a birth injury or health complications resulting from pediatric malpractice is more than one family alone can handle. Mr. Fronzuto and Fronzuto Law Group are here to help you process the implications of birth injury caused by medical malpractice, assisting you not only in considering the immediate implications of the birth injury but the entire life of the child and how their long-term needs will shape the malpractice lawsuit. You can count on us to walk you through this perhaps overwhelming and confusing time informed, empowered, and supported. Contact our team today at (973)-435-4551, and entrust your case and your child's future in our highly competent, compassionate hands.