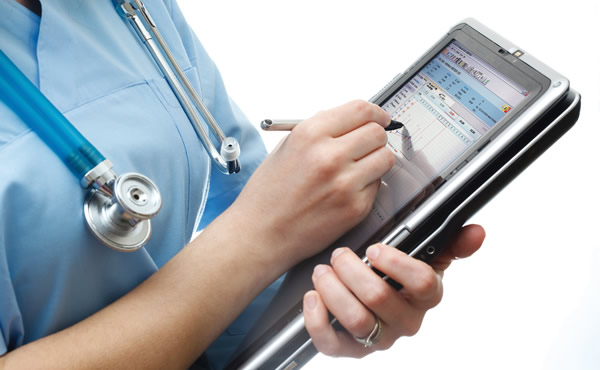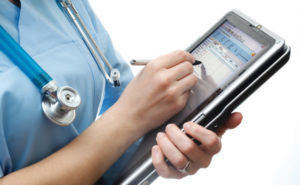 When electronic health records (EHRs) were initially developed, many in the medical community heralded the digitization of patients' medical records as a significant step toward increasing patient safety. Since then, over 90 percent of hospitals and 80 percent of doctors' offices have adopted EHR practices. Although electronic health records provide many benefits, including the ability to access and share patients' charts instantly across a variety of healthcare settings, a new study revealed the rising tide of medical malpractice claims involving EHR errors.
The aforementioned research was conducted by The Doctors Company, the largest physician-owned medical malpractice insurer in the United States. Entitled "Electronic Health Record Closed Claims Study, an Expert Analysis of Medical Malpractice Allegations," the study sought to identify key trends in EHR-related medical malpractice claims.
Researchers analyzed 66 claims related to electronic health records from July 2014 through December 2016. The study sample was compared with a previous investigation of 97 claims that closed from January 2007 through June 2014. In the first study, there were only 2 claims identified with EHR as a factor from 2007 through 2010. The numbers grew considerably since the initial analysis, with 161 EHR-related medical malpractice claims from 2011 through December 2016.
Electronic Health Records Errors
Some of the key findings in the new study were striking. For example, 50 percent of EHR-related claims involved system factors, including issues with technology, design, and security. This includes lack of integration with existing EHR systems. System factors that led to medical malpractice claims increased 8 percent since the initial study. Additionally, 58 percent of cases involved user errors, such as copy and paste errors, progress reports, and alert fatigue (too many alerts while using EHR).
The study also examined where errors with electronic medical records are most likely to occur in healthcare settings. They found that more instances of negligence occur in patient rooms, while less are taking place in doctors' offices, hospital clinics, ambulatory centers, labor and delivery, and emergency rooms. Nevertheless, the majority of these cases still occur in hospital clinics and physicians' offices.
Among the allegations involved in EHR malpractice claims, errors in diagnosis were the leading type, accounting for 32 percent (a 5 percent increase from the prior study).
There were also interesting trends in the specialities experiencing the most medical malpractice claims involving EHR. The areas that showed decreases include: cardiology, family medicine, nursing, internal medicine, and hospital medicine. On the other hand, emergency medicine, orthopedics, and obstetrics/gynecology all experienced increases in EHR claims.
Medical Negligence and EHR
If you or a loved one has been a victim of medical malpractice, you may or may not be aware of the role electronic health records can play in these cases. Medical negligence can occur in a variety of ways throughout the diagnostic and treatment process and many times, human error leads to otherwise preventable complications for patients. An experienced medical malpractice attorney will thoroughly investigate your case to identify any lapses that may have caused harm. For additional information, contact Fronzuto Law Group about your potential medical malpractice claim in New Jersey. We are happy to provide you with a free consultation. Simply call 973-435-4551 or contact us online today.
For additional information related to this issue, access the following article: New Study Reveals EHR-Related Malpractice Suits On The Rise