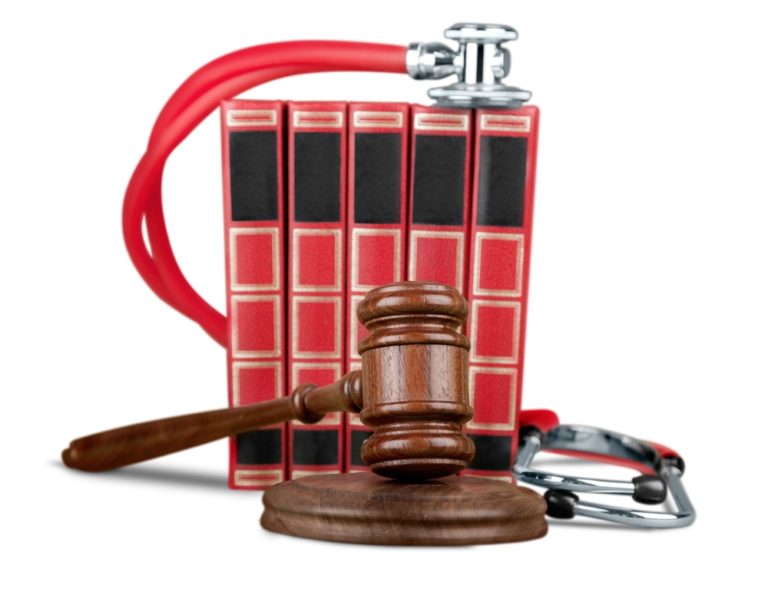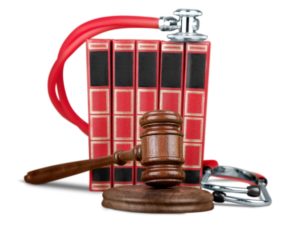 Receiving medical care is by no means the same in every environment. Clearly, when you go to your local doctor's office, visit a nearby urgent care center, check into the hospital, or rush to the emergency room, each experience is fundamentally different from the next. But did you know that where you are treated and who is involved in your treatment may also spell implications if you are a victim of medical malpractice?
In fact, the damages to which you are entitled may be limited if the facility where you are treated meets certain requirements under the law. Additionally, certain clinics and healthcare organizations providing medical services are entitled to immunity if they qualify as "charitable organizations." While there are certain rules regarding liability and compensation for medical malpractice victims, the law is a living, breathing entity that continues to evolve as new cases raise new issues. Courts in New Jersey face the ongoing task of determining the application of current laws, and clarifying what these laws mean for patients and healthcare providers. A recent case brought a number of these questions to the forefront, explained in greater detail below.
How Being Treated at a Charitable Medical Facility may Affect Legal Claims for Negligence in New Jersey
Determining an organization's eligibility for immunity in a medical malpractice case is decided based on whether the entity actually meets the criteria for a charitable organization and whether the plaintiff is an actual "beneficiary" of their services. In this case, brought before the U.S. District Court for the District of New Jersey, the United States government sought immunity when facing a medical malpractice lawsuit alleging negligence by a surgeon when performing a C-section at a federally-funded clinic.
The plaintiff in this case underwent an emergency cesarean section (C-section) at Inspira Medical Center in Vineland, New Jersey. She was 34 weeks pregnant at the time and sought medical care after experiencing vaginal bleeding. Another doctor was providing her prenatal care, but she received OB-GYN care at the clinic from Ylbe Franco-Palacios, a physician with CompleteCare Health Network. Although she delivered a healthy baby boy, the plaintiff found out days later that she had suffered a perforated colon requiring corrective surgery.
When a Med Mal Defendant Argues for Charitable Immunity in NJ
In the medical malpractice litigation that followed, the government claimed that CompleteCare should be entitled to total immunity under the New Jersey Charitable Immunity Act. The New Jersey Charitable Immunity Act is intended to prevent the use of charitable funds for purposes other than the original intent of the donation. It applies to entities that are primarily funded through charitable contributions, as opposed to government-funded.
CompleteCare is a private nonprofit organization providing health care services at 19 different locations in Southern New Jersey. The patients who receive treatment at CompleteCare locations are notoriously underserved when it comes to medical care; many do not have insurance and some are unable to pay. Since the surgeon who performed the C-section was operating in the course of her work with CompleteCare, the judge who decided this case was presented with several questions. First, should CompleteCare be entitled to immunity? And second, does CompleteCare qualify for a damages cap?
Judge Robert Kugler of the U.S. District Court for the District of New Jersey ruled that CompleteCare should not be entitled to complete immunity, as it is not substantially funded by charitable contributions. The majority of its budget is generated through government funding, with Medicaid responsible for approximately 65% and Medicare accounting for another 5%. Patient billing also contributes to the overall budget.
Is there a Damages Cap if a Doctor is Negligent at a Federally-Funded Hospital in NJ?
The judge in this case did not grant immunity; however, he did order a $250,000 damages cap, limiting the amount of compensation that the plaintiff could recover for her injuries. The damages cap applies because Judge Kugler found that CompleteCare is "organized exclusively for hospital purposes." A prior Supreme Court case in 2015 established that a medical facility becomes a "hospital" when it provides a broad range of emergency and preventative medical services to the public.
In another case against CompleteCare in 2016, Senior Judge Joseph Rodriguez of the U.S. District Court for the District of New Jersey also found that CompleteCare was exclusively operating for a hospital purpose. The previous case involved a woman who alleged that she did not receive prenatal screening for Down syndrome. She ultimately delivered a child with this condition. The ruling in that case also limited damages to $250,000. By allowing for a damages cap in each of these cases, the government was granted a limit on its overall liability.
Negligent Treatment at a Public Hospital in NJ, Am I Entitled to Compensation?
If you have been injured as a result of medical negligence in New Jersey, it is important to understand the laws and standards that may apply in your case. Our team of medical malpractice attorneys concentrates on this area of law to remain abreast of recent changes and developments that may affect our clients. With a thorough command of medical malpractice in New Jersey, we fight tirelessly for maximum compensation on behalf of victims and families across the state. For help with your case, contact us today at 973-435-4551. We can be reached immediately and consultations are always provided at no cost.
For more information, access the following article: Med Mal Liability Capped at $250K in Lawsuit Involving Federally Funded Doctor