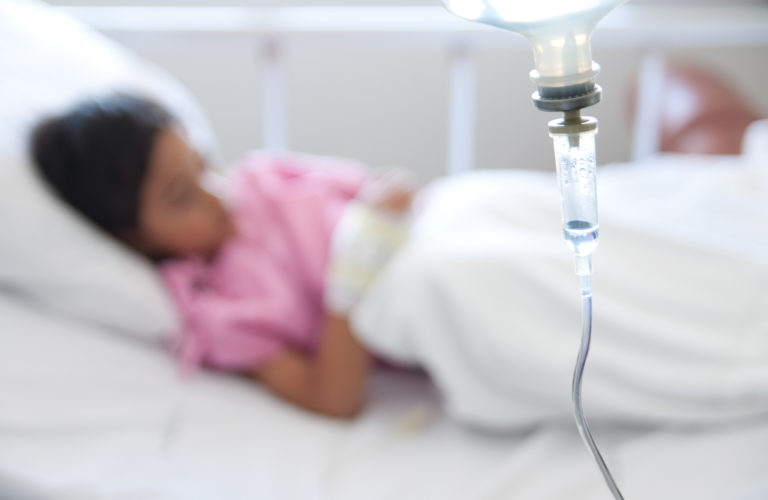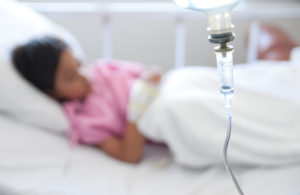 Members of the New Jersey Senate Health Committee recently called a hearing to discuss the infection outbreak in a Wanaque, New Jersey medical facility that resulted in the deaths of 11 children and 35 serious infections in other pediatric patients.
The Senate investigation into this tragedy stemmed from a deadly virus that rapidly spread through the Wanaque Center for Nursing and Rehabilitation, a Passaic County pediatric facility, beginning in late September of this year. The virus involved is called adenovirus, a common type of virus that can cause a myriad of illnesses in those infected.
The fact-finding hearing was held to examine the circumstances surrounding the adenovirus outbreak, how the facility may have contributed to its destructive path, and what can be done to avoid catastrophic events like these moving forward. As it stands, the hospital-acquired infection that occurred in Wanaque marks one of the most severe involving adenovirus on record.
What is Adenovirus?
Adenoviruses can result in illnesses ranging from mild to severe. In the most serious cases, an adenovirus outbreak can lead to masses of infected patients and deaths. Some of the recorded adenovirus outbreaks have involved respiratory distress, conjunctivitis, and gastroenteritis. Illnesses that may be caused by adenovirus include:
Common cold
Bronchitis
Pneumonia
Conjunctivitis (pink eye)
Bladder infection
Inflammatory bowel conditions
Neurological conditions
Individuals who already have weakened immune systems are more vulnerable to developing severe conditions after being infected with adenovirus. Obviously, this makes patients who are currently being treated for medical conditions in healthcare facilities among the highest risk. With this in mind, hospitals and medical centers must take extensive action to prevent and reduce the spread of viral infections like this one, which may be acquired in their facilities.
The specific adenovirus involved in the Wanaque outbreak was adenovirus type 7, which most commonly involves acute respiratory disease. Type 7 may cause symptoms of respiratory illness in healthy patients, but can be fatal for those with preexisting immune vulnerabilities.
Infection Control & Prevention Negligence in NJ Pediatric Facilities
Multiple concerns have been raised regarding the way the pediatric center could have better prevented, responded to, and controlled the spread of the adenovirus. Inspection results at the Wanaque facility first noted issues with infection-control procedures such as hand-washing. Subsequent inspections noted significant failings to prevent the spread of the infection once it had taken hold in several patients. In fact, the facility did not separate the infected children from the healthy ones for over a month, during which time over a dozen children died and dozens more suffered infections.
There are also significant questions surrounding the response time of the children's healthcare center and its delayed notification of the New Jersey State Health Department after the infection began. The first pediatric patients were recognized with signs of adenovirus on September 26th, while the Health Department was not informed until October 9th. According to state records, the Wanaque Center initially alerted state officials after two children had already died and 20 other pediatric patients in their care were exhibiting signs of infection. How much could have been done to save lives and prevent the spread of infections during the time that elapsed? We will never know.
What Can be Done?
The one positive outcome of this devastating situation has been increased awareness and discussions about legal reforms to increase oversight and enforcement of infection-prevention protocols and standards in pediatric medical facilities and hospitals caring for children in New Jersey.
The Centers for Disease Control and Prevention (CDC) has provided the following guidance: "To prevent healthcare-associated outbreaks of adenovirus infections…health care providers should strictly follow infection control practices, including contact and droplet precautions, and promptly respond to and report clusters of cases."
New Jersey legislators have proposed several changes to prevent and combat the spread of infection in medical facilities, including communication reforms, operational standards, increased inspections, and requirements to cohort groups of patients exhibiting symptoms of infection.
New Jersey Pediatric Medical Center Infection Legal Help
While nothing can be done to rectify the losses suffered by these children and their families, the law provides an avenue through which to hold negligent hospitals and healthcare facilities accountable. Our highly experienced medical and pediatric malpractice attorneys at Fronzuto Law Group are committed to fighting for the justice and compensation victims and their families deserve. If your child acquired an infection at a medical center in New Jersey, please contact us today at 973-435-4551 to learn more about your rights. We provide consultations free of charge.
Resources: