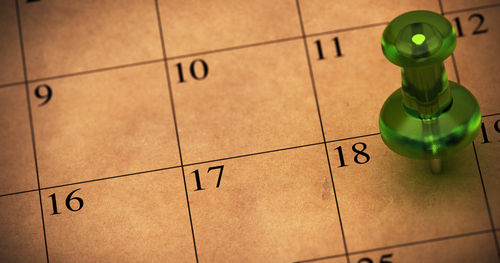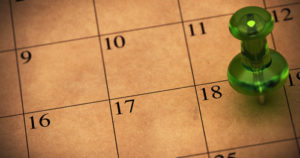 If you or someone you love has suffered complications from medical malpractice in New Jersey, you should seek knowledgeable legal counsel as soon as possible. There are time limits to file a claim for medical negligence and your attorney will need time to assemble the most compelling case on your behalf. When you schedule an appointment with a lawyer to discuss the possibility of filing a lawsuit for medical malpractice, you are then left wondering how best to prepare. Here are some of the steps you can take when preparing for your meeting with an NJ medical malpractice attorney.
If you or your loved one would like to meet with a medical malpractice lawyer in New Jersey, Fronzuto Law Group can help. Our skilled team of attorneys has recovered millions of dollars on behalf of victims of birth injuries, medical misdiagnosis, failure to diagnose conditions ranging from cancer to stroke, and many others. Contact us now at 973-435-4551 for more information about how about experienced New Jersey medical malpractice lawyers can assist you. We aggressively advocate for clients in Passaic County, Middlesex County, Bergen County, Essex County, Hudson County, Morris County, and throughout New Jersey on a regular basis and will fight to obtain maximum compensation in your case.
Preparing to Meet with a Lawyer about a New Jersey Medical Negligence Case
The first thing you should do while preparing for your meeting is draft a summary of your case. Think back to when you sought medical help, what prompted your visit, what month and year it was, and any details you can recall about what happened during that first doctor's appointment. Essentially, your goal is the establish a general timeline. When did you initially experience symptoms or show signs of a possible health issue? What questions do you remember your healthcare provider asking? Did you immediately have exams or tests or were you told that there was no need for further diagnosis? What was the initial diagnosis and did it change at some point in later months or years?
Any treatment options that were explained or recommendations for treatment are also critical to document. Were there complications that arose that indicated a problem down the line? Sometimes, a second opinion from another physician will reveal that a prior doctor or medical professional involved in your care was negligent. This is important to as well. Writing down as much as you can remember about the timeline and sequence of events related to your case will be very helpful when providing an overview to your lawyer.
You also want to write down the identifying information of any of the medical professionals who participated in your care, including their names and contact information if you have that available. Remembering any medical facilities that you went to along the way is also valuable, such as what medical practice(s) you went to, whether you visited the hospital once or several times, the name of the hospitals, if you sought treatment at an urgent care center or emergency room and the names of those – all of these items will be necessary when assembling your case. However, do not worry if there are things you cannot remember. Your medical records provide much of the necessary information and can often fill in the gaps of your memory. Further, if the victim is actually a loved one who died, it is perfectly normal not to know as many of the details of the case. When you enlist our legal team, we immediately begin our own investigation to gather and assemble the most effective claim for damages.
Have Questions for a Medical Malpractice Attorney in New Jersey
Not all parts of your appointment will involve the attorney asking you questions. In fact, your preparation for the appointment can also include questions that you have for the lawyer or legal team with whom you are meeting. It is common to ask questions about their experience with medical malpractice cases and their approach when handling these cases for clients. At Fronzuto Law Group, our firm focuses on medical malpractice law in New Jersey. We assist clients with a vast array of cases involving negligence on the part of doctors, nurses, radiologists, neurologists, surgeons, anesthesiologists, hospitals, and other healthcare professionals and facilities.
If you are wondering if you might have a medical malpractice claim, simply fill out our online form to request a free case evaluation. You can also speak with an attorney who can help with your medical negligence case in New Jersey by calling Fronzuto Law Group today at 973-435-4551. We provide consultations free of charge.