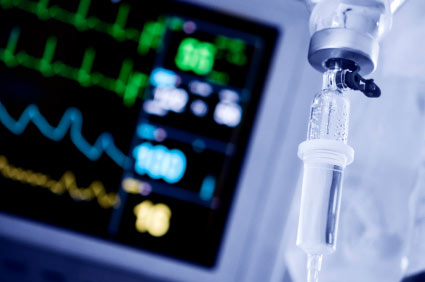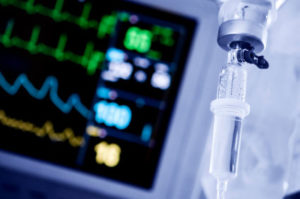 The family of a 13-year-old girl has filed a pediatric malpractice claim against doctors who failed to diagnose a brain tumor, which tragically claimed her life.
13-year-old Molly Banzhoff was suffering from symptoms for months before her death from an undiagnosed brain tumor in May of last year. She was frequently experiencing severe migraines, nausea, vision problems, and numbness in her tongue, yet pediatricians and emergency room personnel did not order diagnostic brain imaging tests. In fact, in the medical malpractice and wrongful death lawsuit recently filed by her parents, they cite nine separate incidents during which doctors could have ordered CT scan and did not.
The repeated negligence that proved fatal for this young girl, whose life was lost far too soon, cannot and should not be tolerated in the medical profession. While nothing can bring Molly back or restore her to parents, the law provides her family with a mechanism through which to hold negligent medical professionals accountable and seek the compensation they so deserve. At Fronzuto Law Group, we serve passionately on behalf of pediatric malpractice victims throughout New Jersey, and we are here to serve you. Call 973-435-4551 or fill out our convenient online form if you would like to know more about your legal options when dealing with the results of pediatric medical malpractice in NJ. A member of our team is available around the clock to assist you and consultations are always provided free of charge.
Molly initially sought treatment on February 28, 2016 at Concord Pediatrics, at which time she told doctors that she was experiencing serious headaches. Doctors reportedly told her to return if the headaches continued, became more severe, or if she began having other symptoms like vomiting. Molly returned just two months later complaining of vision problems, headache, nausea, and vomiting. She was diagnosed with migraines. Less than a week passed and Molly returned to Concord Pediatrics, experiencing the same symptoms, as well as tongue numbness. She was subsequently diagnosed with a migraine and sinusitis, and prescribed anti-nausea medication. Not once did doctors order diagnostic imaging tests to confirm their relatively minor diagnoses.
Molly finally went to the Concord Hospital Emergency Department on May 1, where she told doctors about her symptoms. The doctor who examined her did not order an immediate CT scan, but instead recommended an outpatient MRI that would be performed at a later date. Unfortunately, Molly's health deteriorated that day. She became lethargic and unresponsive, but a doctor attributed this to medication and lack of sleep, and did not order a CT scan.
Molly's condition did not improve, as doctors said it would. Instead, she became weak and unresponsive to verbal and physical stimulation. Doctors still did not order a CT scan to ensure that Molly did not have a more serious condition such as a brain tumor. She was admitted to the hospital and transferred to the pediatric unit, where nurses documented swollen eyes, different-sized pupils, dried blood in her nose, and rapid breathing. Molly then stopped breathing twice and was resuscitated. It was at this point that medical staff finally ordered a CT scan.
The results of the CT scan showed that Molly had a large brain tumor, which resulted in increased pressure on her brain and a serious brain injury. A neurosurgeon drained the fluid and Molly was sent to another hospital where she underwent emergency surgery to remove the brain tumor. Tragically, it was too late and the brain damage was too severe. Molly was declared brain-dead five days later and was removed from life support shortly thereafter. This devastating case illustrates the potential dangers to patients when doctors fail to diagnose and fail to order appropriate diagnostic tests. When life-threatening underlying conditions such as brain tumors exist, failure to diagnose can allow such conditions to progress beyond the point at which medical intervention is effective. In this case, the resulting brain damage left doctors with no viable options; Molly's family lost a lively, beautiful young girl; and Molly lost her chance for a long, happy life.
Our New Jersey Pediatric Malpractice Lawyers Advocate for Victims and Families
At Fronzuto Law Group, our highly skilled pediatric malpractice lawyers advocate for victims and families who suffer harm as a result of pediatrician negligence. We work to achieve maximum compensation in cases involving a wide variety of complex conditions, including failure to diagnose cancer, craniosynostosis, Cerebral Palsy, and plagiocephaly. If your child suffered harm due to medical negligence and you believe you may have grounds for a lawsuit, contact our offices anytime for a cost-free consultation.
For additional information regarding this case, access the following article: Family of Molly Banzhoff sues Concord Hospital, alleging medical negligence