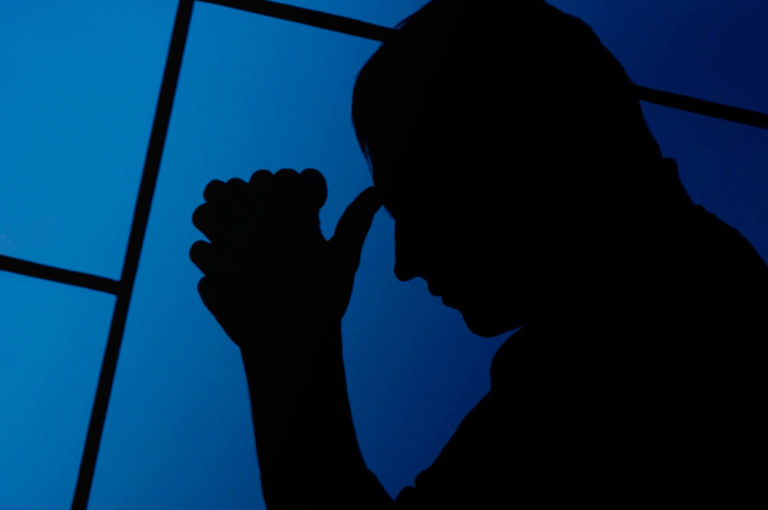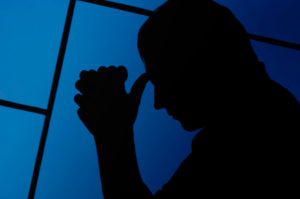 Among the various forms of damages available to plaintiffs filing medical malpractice claims in New Jersey, emotional distress represents one of the most nuanced and perhaps, misunderstood. Emotional distress poses a unique challenge and equally so, an opportunity, opening the door for the victim in a medical negligence case to show the true costs of their injuries. But what is the meaning of the term? What does the law require to successfully establish one's emotional distress? And how is this accomplished? Here, we at Fronzuto Law Group address these and other important questions regarding emotional distress damages for medical malpractice lawsuits.
Am I Entitled to Seek Damages for Emotional Distress?
You can file a lawsuit against a doctor, hospital, or other medical professional or facility after experiencing emotional distress that can be directly linked to medical negligence. New Jersey law recognizes that often, the emotional and psychological effects of one's injuries rival those of observable physical harm. As such, courts allow for damages awards based on mental suffering, whether it be your own, after injuries or complications prove detrimental to your mental health and daily functioning, or that which you experience after losing a loved one. In a wrongful death case, this is often tied to "loss of consortium." In all, emotional distress falls within the larger category of non-economic damages.
What does Emotional Distress Mean?
Emotional distress is largely subjective outside of the realm of law, but it can lead to as much suffering as distress affecting the body. Generally speaking, this type of distress can lead to:
Mental anguish
Loss of sleep or sleeping excessively
Anxiety or excessive worrying
Depression or feelings of hopelessness
Loss of energy and fatigue
Changes in appetite
Problems with memory or thinking
Unexplained aggressive behavior
Alcohol and substance abuse
Reduced sex drive
Stomach issues such as nausea
Weight loss
All of these symptoms and more may prevent sufferers from conducting the activities of their daily lives, working, and caring for themselves or their families. Due to the potential subjectivity of what truly constitutes emotional distress, New Jersey courts require more than mere claims of such symptoms to award compensation.
Defining Emotional Distress in a Medical Malpractice Claim
For a person suing for medical malpractice to be awarded emotional distress damages, they must demonstrate "severe" or "genuine and substantial" emotional distress due to the defendant's failure to render proper care.  Severe emotional distress refers to some form of extreme and disabling mental or emotional condition that is recognizable and diagnosable by trained medical professionals.
In a recent case wherein the plaintiff sought damages based exclusively on emotional distress, the Appellate Court further clarified what it takes to prove entitlement to such damages. The court wrote, "Generally, for the conduct to be actionable, the emotional distress must be 'so severe that no reasonable [person] could be expected to endure it.'" The decision further asserted that "Complaints such as lack of sleep, aggravation, headaches and depression have been frequently deemed insufficient as a matter of law."
How do you Prove Emotional Distress from Inadequate Medical Care?
As is true for many of the elements of a successful lawsuit for medical malpractice, emotional distress claims must be supported by medical evidence and/or medical expert testimony. It is not enough for the plaintiff to simply explain his or her symptoms. Instead, they must offer tangible proof in the form of medical documentation, or conclusions of a trained medical professional, attesting to the particular emotional distress and its manifestation in their life. Additional evidence may further substantiate emotional distress, such as testimony by friends or family, periods of missed work or job loss, arrests, school withdrawal, and more.
There are two significant exceptions to the requirements for establishing emotional distress, the first of which involves discrimination based on sex or race. Courts have found that discriminatory practices leading to emotional distress tort claims are generally subject to lesser standards of proof in order to be compensable. The second applies to instances in which the nature of the harm itself may reasonably be perceived to cause actual and significant, or extreme emotional distress. Some notable examples of these cases, referred to as "special circumstances," include:
Improperly handled religious rights and burials at funeral homes
In the absence of special circumstances and discriminatory actions based on racial or sexual characteristics of the victims, individuals bringing claims for medical malpractice in New Jersey must meet the requirements for establishing emotional distress. If this can be accomplished, the victim may be awarded monetary damages for the undue mental and emotional harm caused by their injuries.
Who You Want on Your Side when Seeking Emotional Distress Damages in a New Jersey Medical Malpractice Case
At each and every stage of the medical malpractice case process in New Jersey, you can expect to have certain crucial requirements to fulfill. These necessary criteria are generally applied in an effort to avoid spurious or illegitimate claims. In essence, the burden placed on the plaintiff in the course of bringing the claim ranges from time limitations for filing, to Affidavits of Merit for providing credibility, to rules regarding exchange of documents among the parties, to appropriate medical expert substantiation of failure to uphold the proper standard of care. Bearing in mind the complex challenges and intricacies of medical malpractice law, a highly particularized subsection of personal injury, it is of the utmost importance to have an attorney with a near total concentration on this realm of litigation representing you.
The law firm of Fronzuto Law Group fundamentally understands that if the best possible representation is to be provided, the lawyers handling your medical malpractice claim must be actively engaged in this process on a regular basis. Having concentrated on medical negligence for many years, our practice is uniquely equipped to pursue you claim for maximum damages. To reach us for a free initial consultation and individualized service, call 973-435-4551 today.